VAL
(directors:  Ting Poo/Leo Scott; cinematographer: Leila El hayani; editors: Tyler Pharo/Ting Poo/Leo Scott; music: Garth Stevenson; cast: Jack Kilmer, Val Kilmer; Runtime: 109; MPAA Rating: NR; producers; Ali Aborzi/Andrew Fried/Val Kilmer/Ting Poo/Brad Koepenick/Leo Scott/Jordan Wynn/Dane Lillegard; A24/Amazon; 2021)
"It's a decent biopic, but no more than that."
Reviewed by Dennis Schwartz

First-time feature filmmakers Ting Poo and Leo Scott direct a documentary on the now at peace with himself 61-year-old suffering from throat cancer and voice problems, Val Kilmer. His Hollywood career began in the 1980s, as the film spans his forty years as an actor and touches on his childhood. Val feels blessed about his career but offers some regrets over how his life turned out. He is proudest of his two children Jack and Mercedes. Jack acts as narrator, being the voice for his physically unable to speak dad.

The one-sided film, favoring Val at all times, acknowledges his rep as a difficult actor to work with and that he had a financially horror-filled divorce from British actress Joanne Whalley. Yet, while acknowledging both, it addresses neither in detail. It should be noted that Whalley has a non-speaking cameo at the film's end, which indicates she's still in his life.

What makes this conventional biopic a bit special is that Kilmer from early on in his career loved filming footage and making home movies, and the film shows us these never before seen clips (something he received a cinematography credit for). It also shows us clips he and his two brothers, Wesley and Mark, made as kids. It includes the attention getting one of a young Val imitating Robert Shaw's Quint in "Jaws."

We learn that Kilmer grew up in the San Fernando Valley and was at 17 admitted as the youngest ever to the drama school at the Julliard School in New York.

Personal stuff is dished out in candor without becoming intimate. It shows that he was always interested in his craft but aside from his role in the "Doors" he, despite his Hollywood success story, never got to fully express himself in films as he thought he could and should.

It's a decent biopic, but no more than that.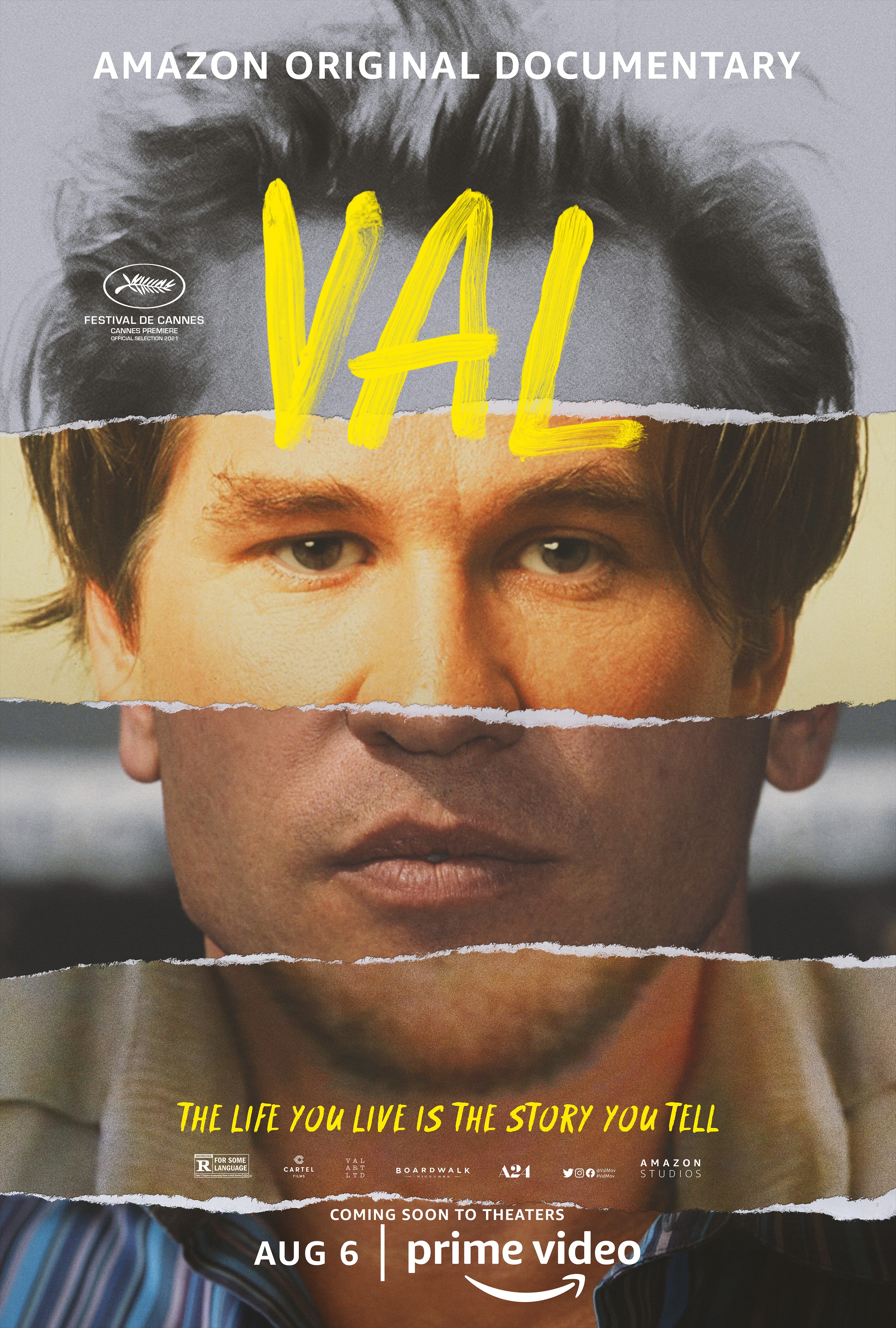 REVIEWED ON 7/24/2021 GRADE: B-