VACATION FRIENDS 2
(director/writer: Clay Tarver; screenwriters: based on characters created by John Francis Daley, Jonathan M. Goldstein, Tim & Tom Mullen and Clay Tarver; cinematographer: Tim Suhrstedt; editor: Tim Roche; music: Mark Mothersbaugh; cast: Lil Rel Howery (Marcus), Yvonne Orji (Emily), John Cena (Ron), Meredith Hagner (Kyla), Steve Buscemi (Reese), Ronny Chieng (Yeon), Carlos Santos (Maurillio), Jamie Hector (drug dealer Warren), Arnold Y Kim (Goe), Lovesky Jean-Baptite (Jerome), Julee Cerda (Mrs. Kim); Runtime: 103; MPAA Rating: R; producers: Todd Garner, Stuart Besser; 20th Century made & released on Hulu; 2023)
"The unfunny sitcom sequel manages (if possible) to be worse than its awful original."
Reviewed by Dennis Schwartz

Clay Tarver ("Vacation Friends") writes and directs this unnecessary sequel to the creatively dull original but box-office hit he directed two years ago. The unfunny but inoffensive sitcom sequel manages (if possible) to be worse than its awful original, with only star John Cena still being funny.

The sequel begins a few years after events from the original. Marcus (Lil Rel Howery) wins a trip to a Caribbean resort, thereby he and his wife Emily (Yvonne Orji), a couple of squares, for some inexplicable reason, invite the unhinged loose cannon criminal friends they met on their previous vacation, Ron (John Cera) and Kyla (Meredith Hagner), to join them, along with the toddler they had during the interval who is named after Marcus.

The soggy subplots introduce other unbelievable cartoonish characters, as Kyla's jailbird father Reese (Steve Buscemi) shows up, after his San Quentin release and things become chaotic as he tries working some shady money laundering deals. Meanwhile, construction company owner Marcus, invites Maurillio (Carlos Santos), the hotel manager they befriended during their first film at a Mexican resort. Marcus is this time mixing business with pleasure, as he maneuvers to close a deal with the Korean hotel conglomerate owners of the resort he's staying at to build a hotel in Chicago.

The thin plot is based on everything going wrong on the vacation. But the bevy of one-liners fall flat and the gag over their vacation troubles is predictable and not funny.

It's lazily directed, the narrative is unfocused and the actors are stuck using material that has become tiresome.

It's obvious the film was made just to be a commercial success, and little care went into making the shoddy film better artistically than its original.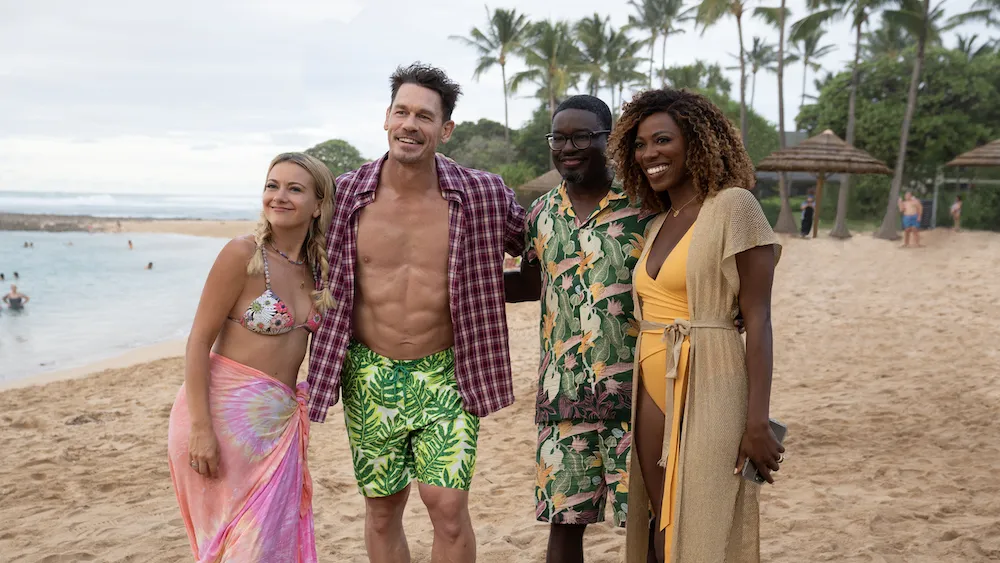 REVIEWED ON 8/29/2023  GRADE: C-