UNSEEN
(director: Yoko Okumuru; screenwriters: Salvatore Gardoni/Brian Rawlins; cinematographer: Federico Varardi; editor: Michael Block; music: Tangelene Bolton; cast: Midori Francis (Emily), Jolene Purdy (Sam), Michael Patrick Lane (Charles), Missi Pyle (Carol), Nicholas X. Parsons (Isaac); Runtime: 76; MPAA Rating: R; producers: Paul Uddo/Paige Pemberton; A Blumhouse film, a Paramount Home Entertainment/MGM+ release; 2023)
"Despite its faults, I was dialed in."
Reviewed by Dennis Schwartz

Yoko Okumuru was born in a Buddhist temple in Japan and raised in Minneapolis, she now lives and works in Los Angeles. After many shorts, this is her feature debut film. The script for this survival thriller is by Salvatore Gardoni and Brian Rawlins.

The film is much like the See For Me (2021) film, only with more colorful characters.

The sight-impaired Emily (Midori Francis) is kidnapped and left tied up with zip-ties in the Michigan hunting cabin of her psychotic ex-boyfriend Charlie (Michael Patrick Lane). The abusive boyfriend is trying to force her to continue the relationship.

Receiving a wrong number call from a depressed obese lady convenience store cashier, Sam (Jolene Purdy), whose racist and bullying boss (Nicholas X. Parsons) unnerves her with constant harassment in his shoddy alligator-themed gas station store in Tallahassee, Florida. The vic tries to get Sam to help her escape via using her cell phone as a lifeline. When Emily called 911, she was told help can't be expected until another hour (which would be too late to save her), therefore she banks on the Florida woman for help.

The film is let down by its lack of believe-ability, a villain too bland for the part and its execution is too shaky. But it gets an unexpected boost from the eccentric comical performance from Missi Pyle as an unhinged customer at the store.

Despite its faults, I was dialed in.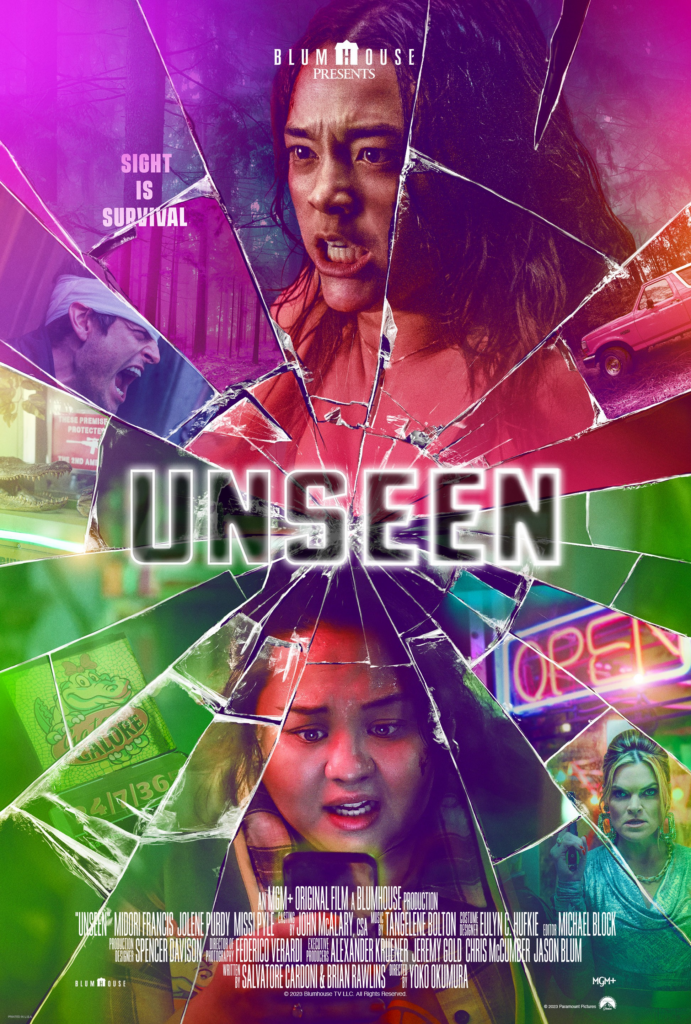 REVIEWED ON 4/4/2023  GRADE: B-