UNLOCKED
(director/writer: Kim Tae-Joon; screenwriter: from the novel by Akira Shira; cinematographer: Kim Yong-seong; editor: Sin Min-gyeong; music: Dalpalan; cast: Chun Woo-hee (Na-Mi), Yim Si-wan (Jun-yeong), Kim Hie-won (detective Ji-man), Park Ho-san (Na-Mi's father), Kim Ye-Won (Na-Mi's best friend); Runtime: 117; MPAA Rating: NR; Netflix; 2023-S. Korea-in Korean with English subtitles)
"A rather ominous film about the possible dangers if losing your smartphone."
Reviewed by Dennis Schwartz

South Korean filmmaker Kim Tae-Joon directs and writes this uneven paranoid psychological techno-thriller on a serial killer. It's based on the novel by Japanese author Akira Shira. It was made into the 2018 Japanese film Stolen Identity, and will probably soon feature an American version.

Na-mi (Chun Woo-hee) is a young woman who works part-time at her father's (Park Ho-san) cafe and as a photographer. Her entire life is run from a single pocket-sized smartphone device.

Returning by bus after a night of drinking, she drops her phone on the bus floor and by the time she retrieves it spyware is placed in it by the creepy Jun Yeong (Yim Si-wan, Korean pop star), who returns it to her the next day disguised as a woman. This allows him to eavesdrop, via its camera and microphone, on her every move. He can even access her social media accounts and finances. This turns her life upside down.

Detective Ji-Man (Kim Hie-won) is working a serial killer case, and finds clues his son Ju Yeong is the killer.

The result is a rather ominous film about the possible dangers if losing your smartphone.
Despite a promising premise, it could have been told better and offer more thrills.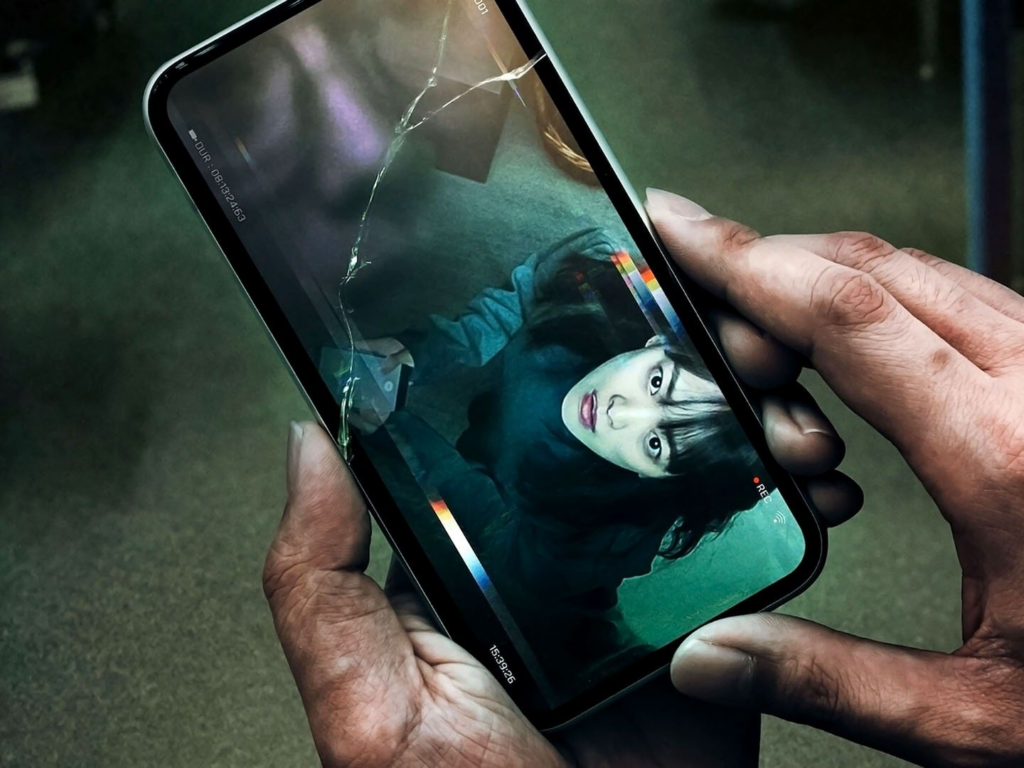 REVIEWED ON 2/18/2023 GRADE: B-