TWO (DOS)
(director: Mar Targarona; screenwriters: Cuca Canals, Christian Molina, Mike Hostench; cinematographer: Rafa Lluch; editor: José Luis Romeu; music: Diego Navarro; cast: Pablo Derqiui (David), Marina Gatell (Sara), Kandido Uranga (Oscar, doctor), Anna Chincho (Rita),  Esteban Galilea (Mario); Runtime: 70; MPAA Rating: NR; producers; Mar Targarona, Joaquín Padro: Netflix; 2021-Spain-in Spanish with English subtitles)
"Aside from the actors giving good performances, the story is too illogical to swallow without questioning it."
Reviewed by Dennis Schwartz

A bizarre mystery thriller directed by the former actress, Spanish filmmaker Mar Targarona ("Boy Missing"/"Die My Love"). It's written in Spanish by Cuca Canals, Christian Molina, and Mike Hostench.

The odd situation has two 30somethings, strangers, who wake up in the morning in a hotel room stitched together at the abdomen while both are nude, unsure of what happened to them and why. The puzzled Sara (Marina Gatell) and David (Pablo Derqui) try to figure out how to escape by separating themselves, and then want to search for who did this to them and why.

During the ordeal David is cool, calm and collected, while Sara is in a panic. Sara suspects maybe her hateful husband is the culprit, while the single David reviews if it's possible any of his dates hates on him and is capable of doing this evil thing.

The answers come in time, but aside from the actors giving good performances, the story is too illogical to swallow without questioning it.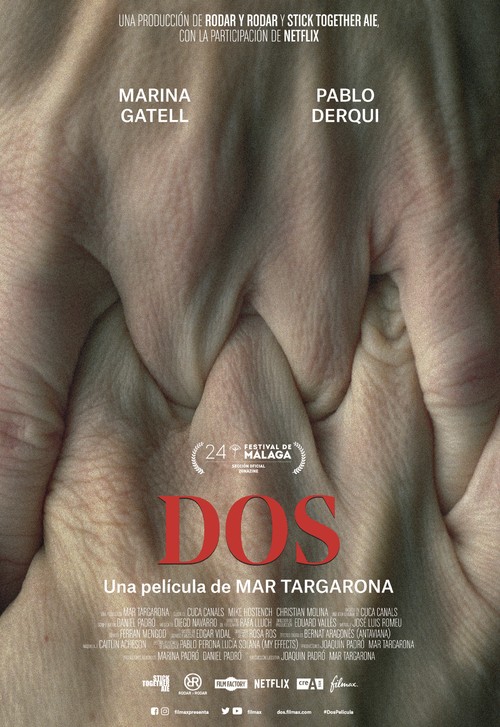 REVIEWED ON 12/16/2021 GRADE: C+
two