TRUTH ABOUT LIES, THE
(director/writer: Phil Allocco; cinematographer: Peter Mariuzza; editors: Nick Carew/Eva Gardos; music: Adam Horovitz; cast: Colleen Camp (May),  Chris Diamantopoulos (Eric Stone), Odette Annable (Rachel Stone), Mary Elizabeth Ellis (Sharon), Laura Kightlinger (Ms. Harris), Fran Kranz (Gilby Smalls),  Jonathan Katz  (Dr. Pollard), Miles Fisher (Kevin), Zebedee Rowe (Calvin), Adam David Thompson (Andy), Michael Guagno (Brad), Arthur J. Nascarella (James Lance), Gemma Forbes (Ann), Carson Elrod (Jack), Daniel Raymont (Broken Wing); Runtime: 94; MPAA Rating: PG-13; producers: Phil Allocco/Colleen Camp/Steve Carr/Tim Degraye/Kim Jackson/Isen Robbins/Aimee Schoof/Jason Taragan; Blue Fox Entertainment; 2017)
"The truth is that this is a dreadful TV-like sitcom rom/com."
Reviewed by Dennis Schwartz

The truth is that this is a dreadful TV-like sitcom rom/com directed and written by first-timer Phil Allocco ("Roxy: The Last Dance") with little feel for funny or what is insightful. Both the story and acting are strained. It's a coming-of-age film that only pretends it has something vital to say about relationships, while offering the most shallow and irritating dialogue.

In NYC, the lying, obnoxious, dim-witted and whiny loser 31-year-old Gilby Smalls (Fran Kranz) only tells the truth about his bleak life to his therapist (Jonathan Katz). After his last session he quits his dead-end job as a clerk in a cell phone store, his college professor girlfriend Sharon (Mary Elizabeth Ellis) dumps him for an Australian dandy named Calvin (Zebedee Rowe) and he loses his apartment in a fire. With no other place to live, he moves in with his estranged, antagonistic, lying, slutty, and selfish free-spirit mother May
(Colleen Camp).

Gilby's best friend Kevin (Miles Fisher) drags him to a family party, where he falls in love with Kevin's married but unhappy sister Rachel Stone (Odette Annable). When she believes his lie that he once ran a computer company, the plot conveniently has her workaholic techie CEO husband Eric (Chris Diamantopoulos) off to Paris on a business trip. Needing someone to mind his tech business while he's away, he hires Gilby. When Rachel goes on a spiritual quest to a retreat for what's termed as 'sweat lodges', she brings Gilby along. The two lost souls wind up in bed, but when all concerned find out Gilby is a fibber, it's up to him to get out of this mess without lying.

After every scene there are blackout quotes about lies and "the truth" from the likes of Hunter S. Thompson and Oscar Wilde. The hero apparently grows up to a quote flashed on the screen from Mark Twain, that says "A man is never more truthful than when he acknowledges himself as a liar."

The desultory comedy makes sure to let us know that 'shit happens' before it predictably ends with its unlikable bumbling hero after all his screw ups now in a good position to choose from his two lovely looking lady friends which one he loves more. That none of it makes sense or is funny, and that the story is tiresome should warn even the lovers of sitcoms that this is bad sitcom.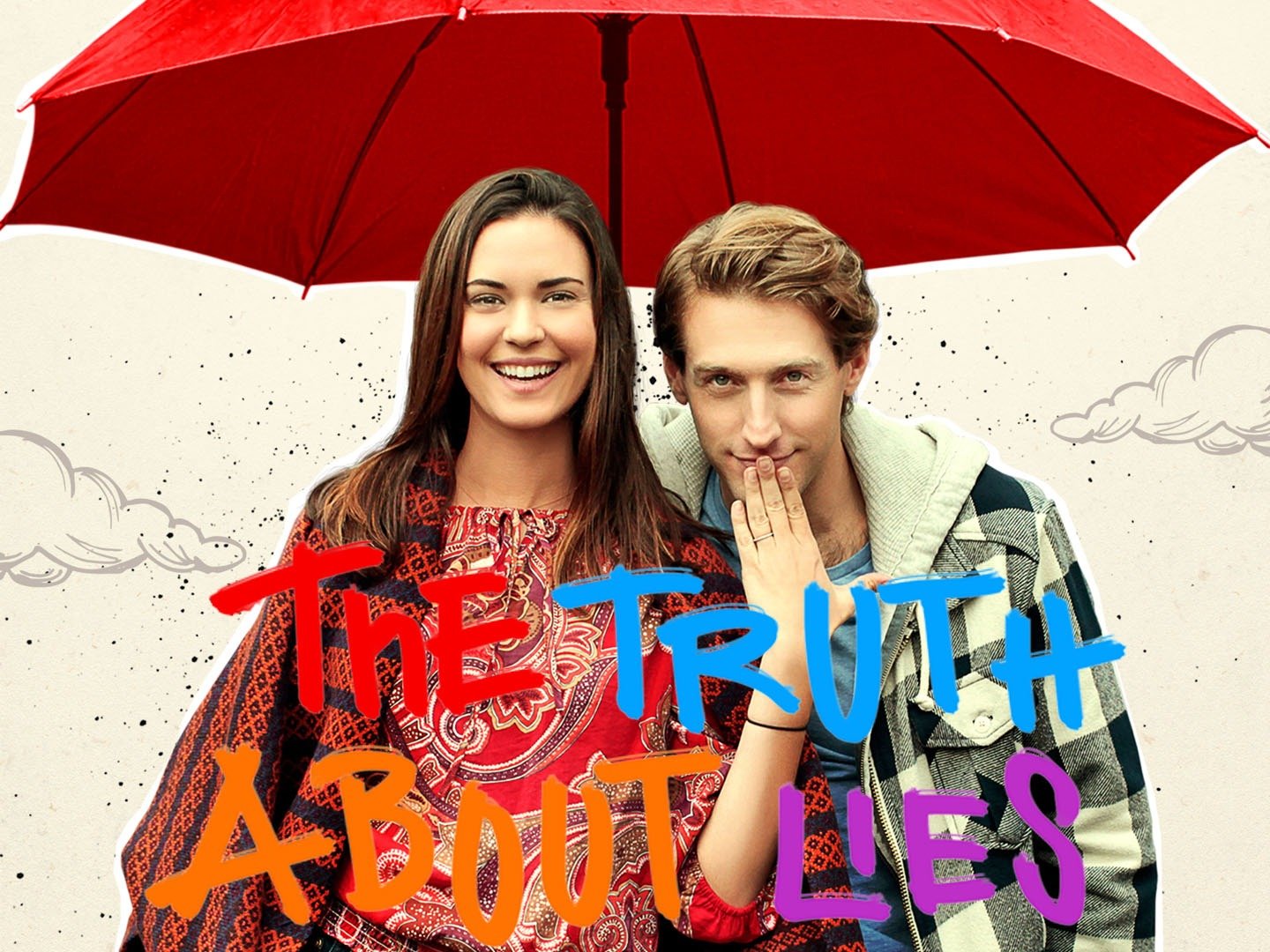 REVIEWED ON 10/25/2017 GRADE: C