TO WHAT REMAINS
(director: Chris Woods; screenwriter: Mark Monroe; cinematographer: Chris Woods; editor: Scott Hanson; music: Joseph Trapanese; cast: Dr. Pat Scannon, Mark Moline, Marcus Luttrell, Jo Schumacher; Runtime: 81; MPAA Rating: NR; producers; Dan Friedkin, Ed Shipley: Abramorama; 2021)
"It's the kind of film you can see on the History Channel, and should appeal to that station's viewers."
Reviewed by Dennis Schwartz

First timer Chris Woods directs with deep humility this wartime patriotic documentary that was written by Mark Monroe. It tells of a team that searches for pilots whose planes went missing during the the brutal Battle of Peleliu in World War II, that was fought on September 15, 1944. Peleliu is a lush South Pacific tropical island in The Republic of Palau.

The narrator (Dr. Pat Scannon) is the organizer of Project Recovery, whose purpose is to recover the remains of the 80,000 American military people who were reported as MIA's after World War II. Scannon tells us in detail what happened that eventful day in Peleliu and how the search is going on now helped by modern technology. Scannon relays to us how important it is that the missing pilots are found so their families can get closure, no matter how many years have passed.

In a conventional style To What Remains chronicles the 2018 rescue mission organized by Project Recovery. It has some vets return to the island where they fought some 75 years ago, and conducts a most interesting interview with an actual survivor of the battle. It's the kind of film you can see on the History Channel, and should appeal to that station's viewers. The highlight scenes are its stunning images from its underwater missions.

It premiered at the 2021 AFI Fest as part of their documentary slate.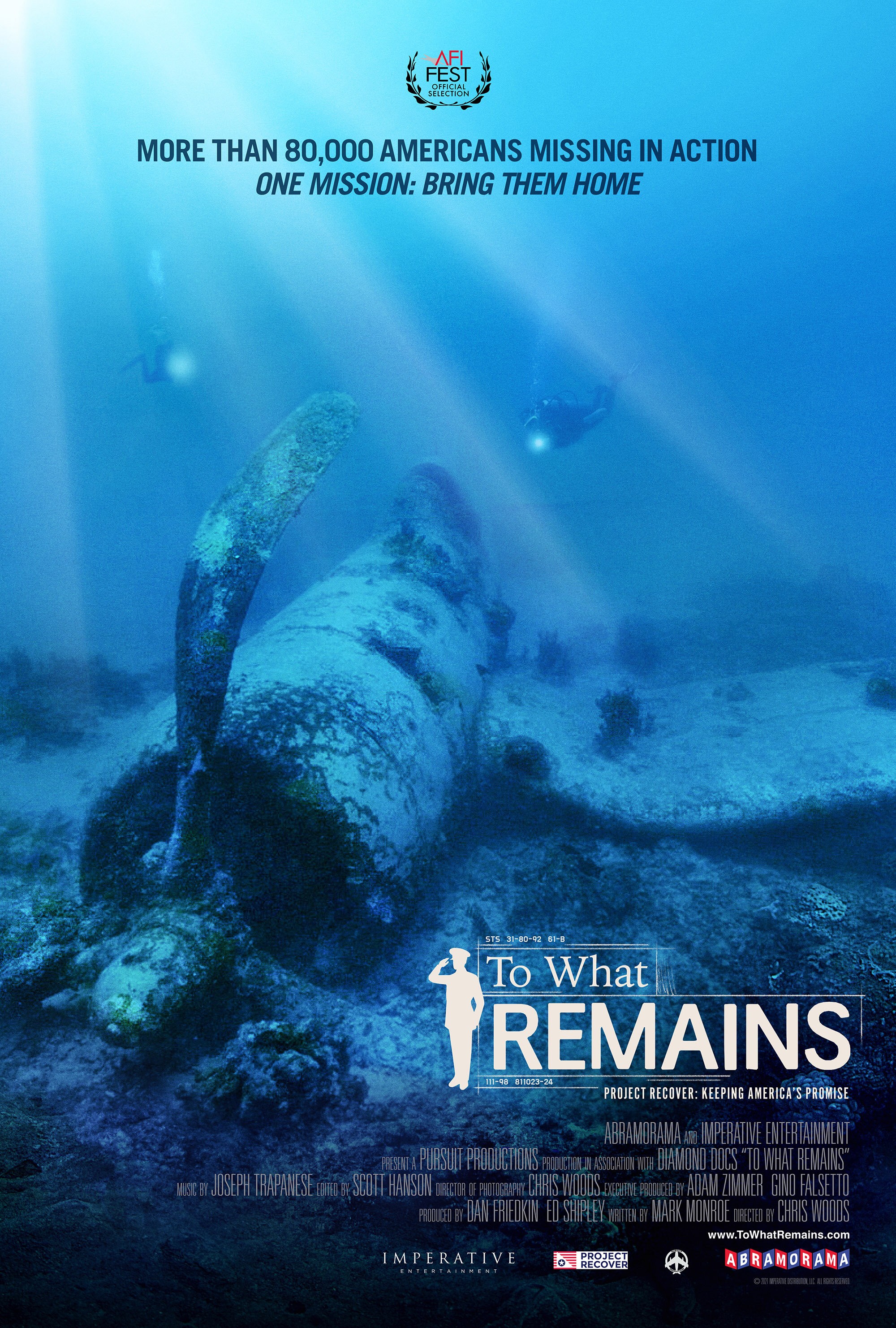 REVIEWED ON 1/4/2022  GRADE: B