THIRTEEN LIVES
(director: Ron Howard; screenwriters: William Nicholson/story by Don MacPherson; cinematographer: Sayombhu Mukdeeprom; editor: James Wilcox; music: Benjamin Wallfisch; cast: Colin Farrell (John Volanthen), Joel Edgerton (Harry Harris), Viggo Mortensen (Rick Stanton), Tom Bateman (Chris Jewell), Paul Gleeson (Jason Mallinson), Sahajak Boonthanakit (Governor Narongsak); Runtime: 132; MPAA Rating: PG-13; producers: P.J. van Sandwijk; Gabrielle Tana; Karen Lunder; William M. Connor; Brian Grazer; Ron Howard; MGM/United Artists Releasing/Amazon Prime Video; 2022-UK)
"Keeps your attention even if you already know the outcome."
Reviewed by Dennis Schwartz

An exciting true adventure tale crafted in great detail, that's based on the recent June 2018 Tham Luang cave rescue of 12 Thai schoolboys (ages 11 – 16) and their 25-year-old soccer coach. It's superbly dramatized by American director Ron Howard ("Rush"/"Inferno"). It's written by Don MacPherson and scripted by William Nicholson. Its story aroused world-wide attention whereby a media feeding-frenzy occurred.

It's a heart-felt dramatization with super visuals by Sayombhu Mukdeeprom.

There have been other versions of the traumatic incident (the uneven Tom Waller 2019 docudrama and the better 2021 version directed by Jimmy Chin and Elizabeth Chai Vasarhelyi), but neither can match this version's insights.


We learn the youngsters for fun had gone into the cave on bike; while inside they got trapped when a monsoon began and they went into it too far to reach the exit. While awaiting to be rescued they found a "shelf" to avoid the rising water and safely waited there until rescued.

It however took two weeks before a team of scuba divers reached them and then they had the more difficult task of getting them out–which took four days. The rescue was so perilous so that even a former Thai Navy Seal suffocated to death trying to cross the strong current.

The film's a great watch, one that keeps your attention even if you already know the outcome.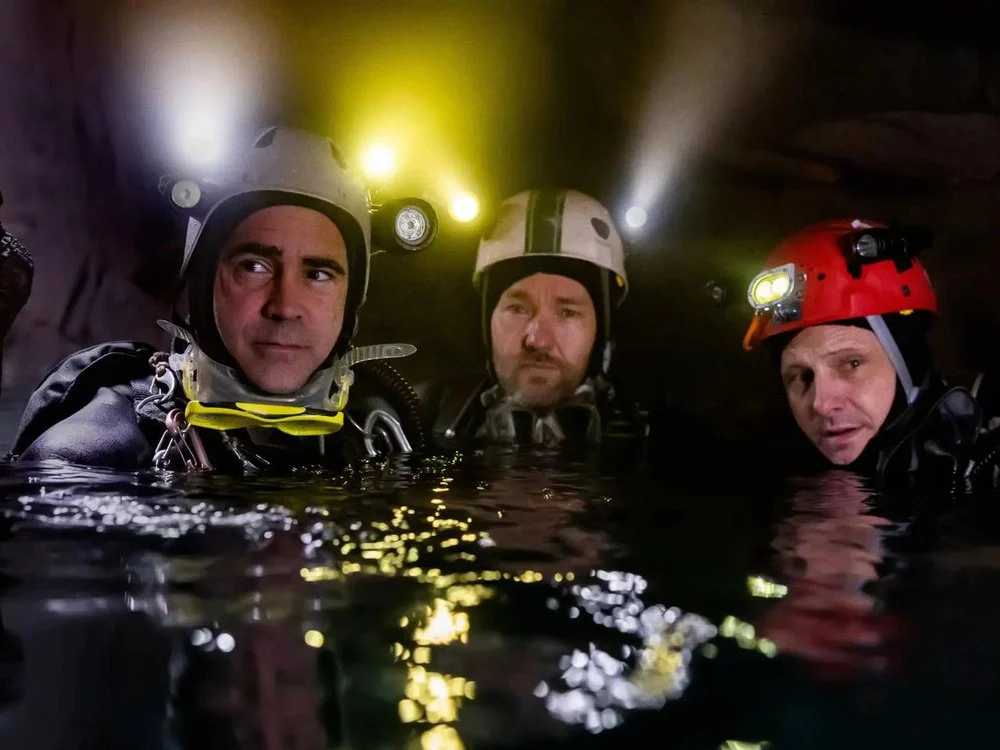 REVIEWED ON 8/12/2022 GRADE: A-