TETHERED
(director/writer: Daniel Robinette; screenwriters: Aaron Sorgius/story by Jedd Cox, Michael Scott, Kayla Stuhr, Jeremy Tassone and Cooper Thorton/ based on their 2017 short of the same name; cinematographer:  Aaron Sorgius; editor: Jeremy Tassone; music: Matt Vucic; cast: Alexandra Paul (Nidia), Kareem Ferguson (Hank), Jared Laufree (Solomon), Brody Brett (Young Solomon), Chris Demm (Father Lucas); Runtime: 88; MPAA Rating: NR; producers; Devin DiGonno, Kareem Ferguson, Alexandra Paul, Cooper Thornton: Gravitas Ventures; 2022)
"Not much happens that is appealing."
Reviewed by Dennis Schwartz

The minimalist horror-thriller feature film debut for writer-director Daniel Robinette lacks a good story and suspense. The co-writers are Jedd Cox, Michael Scott, Kayla Stuhr, Jeremy Tassone and Cooper Thorton. The film began as a 12-minute short in 2017.

The young blind man Solomon (played as a youth by Brody Brett, when a teen by Jared Laufree). The youngster stays in the woods of North Carolina attached to a long rope tied to his isolated cabin home. He's told by his mom Nidia (Alexandra Paul) to "Never ever let go of the rope. The rope will keep you safe." The title is gotten from that scene, as Solomon is tied up by the rope to the side of his house for his safety whenever he wanders off in the woods.

Solomon has an absent father Lucas (Chris Demm). His ailing laconic mother teaches him not to depend on others.

As he gets older he meets the hunter Hank (Kareem Ferguson), and the two form a woodsman-like relationship, as his mother has vanished. The youngster and hunter hear the same strange noises in the woods and must confront the creature making those sounds.

It's a tough film to get into because it requires a suspension of disbelief, and not much happens that is appealing. But if you believe its strange story is conceivable, you might like it better than I did.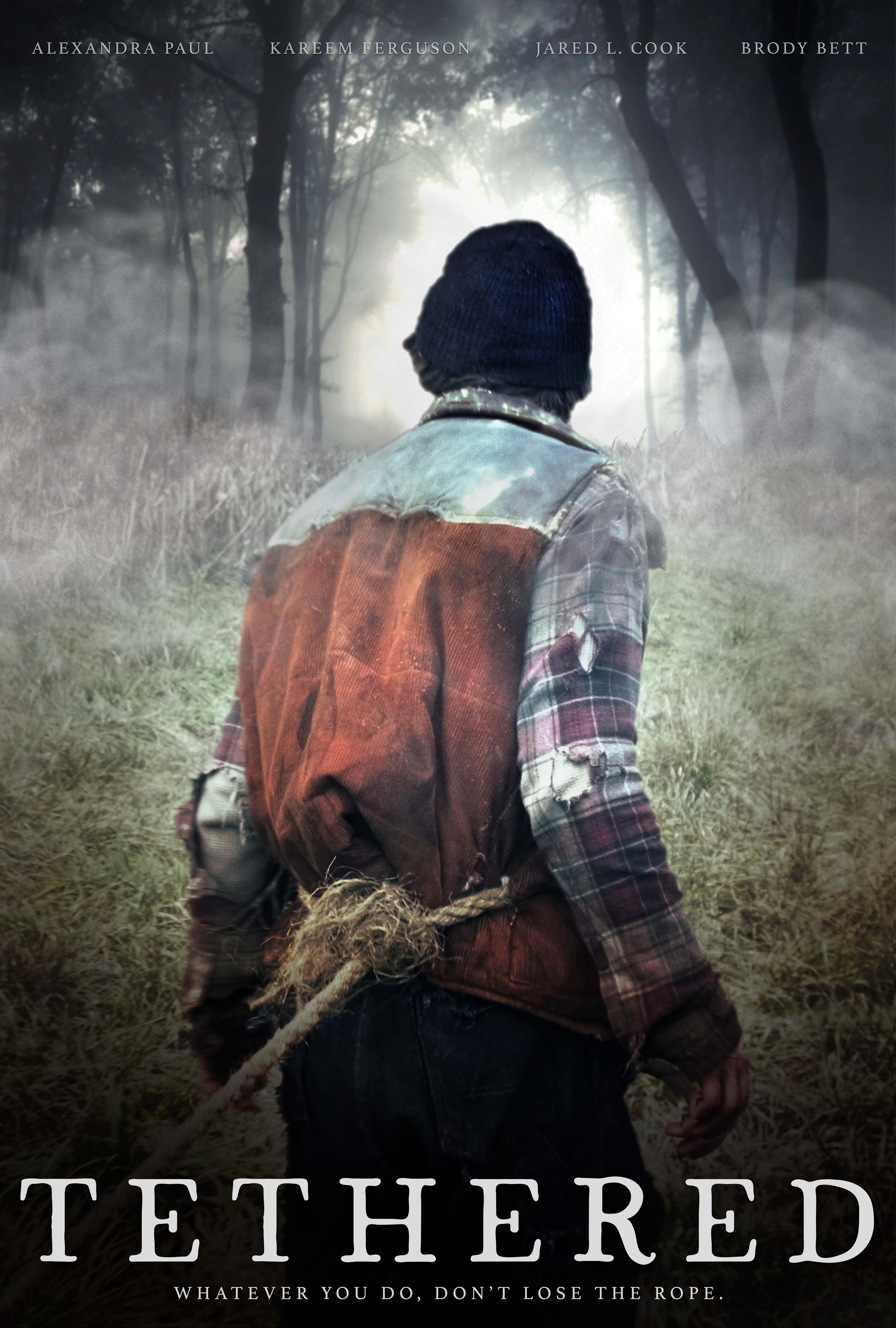 REVIEWED ON 3/18/2022 GRADE: C+