TANK, THE
(director/writer: Scott Walker; cinematographer: Aaron Morton; editors: Martin Brinkler/John Gilbert; music: Max Aruj; cast: Luciane Buchanan (Jules), Matt Whelan (Ben), Jack Barry (Alec), Mark Mitchinson (Amos Tilbury), Jaya Beach-Robinson (Jodie), Zara Nausbaum (Reia), Regina Hegemann (Creature); Runtime: 100; MPAA Rating: R; producers: Scott Walker/Matthew Metcalfe; Well Go USA Entertainment; 2023)
"Features stunning effects by Weta Workshop."
Reviewed by Dennis Schwartz

New Zealand filmmaker Scott Walker ("The Frozen Ground"/"The Raven's Gift ") directs, writes and produces this flawed (it's poorly paced and written) but features stunning effects by Weta Workshop. It aspires to be Alien but doesn't have the oats for that.


In 1978, Oregon, Ben (Matt Whelan) and Jules (Luciane Buchanan) are a married couple running a financially failing pet shop. But are surprisingly informed by Ben's family lawyer Amos Tilbury (Mark Mitchinson) that Ben's recently deceased mom, who has over the years had mental health issues which institutionalized her, left him a coastal property in Oregon's remote Hobbit's Bay.

Ben and Jules and their playful young daughter Reia (Zara Nausbaum) go there by car to check it out. At the site they find a run-down old house and a few monsters in the unsealed water tank built in 1946 by his father (died in a car accident with Ben's sister).

Nothing much happens until the conclusion, and when the monsters are at last viewed the film has already been compromised by its slow burn storytelling. We learn its about some rubbish over an ancient evil curse, as this slimy and terrifying horror pic fails to be a good one.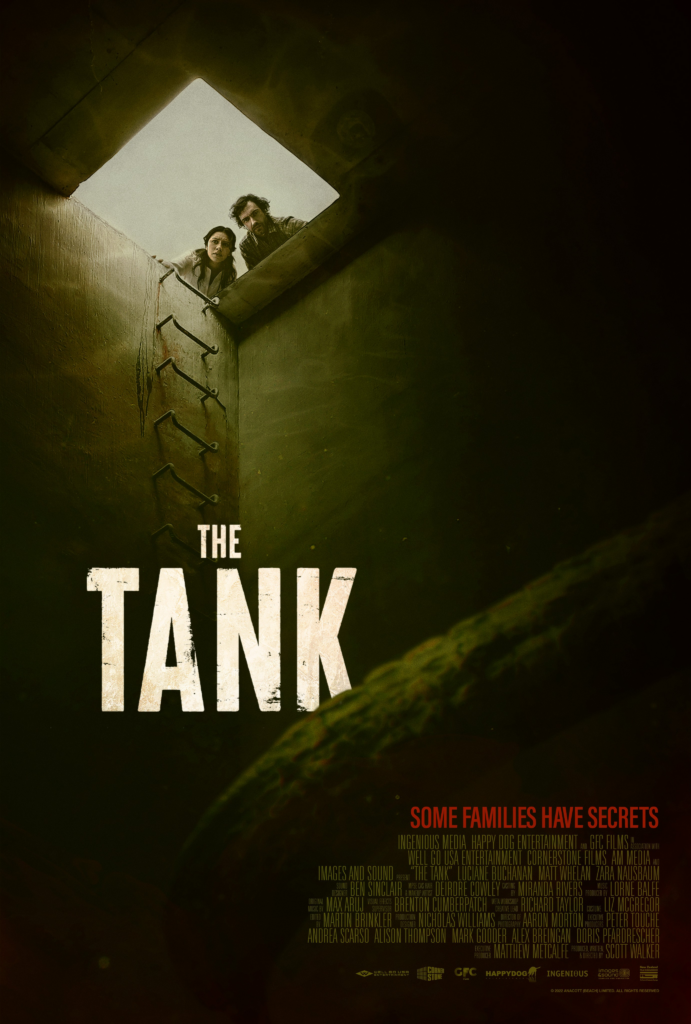 REVIEWED ON 5/7/2023  GRADE: C+