STRANGE ONES, THE
(directors: Lauren Wolkstein/Christopher Radcliff; screenwriter: Christopher Radcliff/story Radcliff & Wolkstein; cinematographer: Todd Banhazl; editors: Lauren Wolkstein/Christopher Radcliff;  cast: Alex Pettyfer (Nick, James Freedson-Jackson (Sam), Emily Althaus (Kelly), Gene Jones (Gary); Runtime: 81; MPAA Rating: R; producers: Sebastien Aubert, Michael Prall, Eric Schultz, Shani Geva, Daniela Taplin Lundberg; A Stay Gold Features; 2017)
"Not enough thrills or story to support a thriller feature film."
Reviewed by Dennis Schwartz

An atmospheric psychological indie suspense drama that's well-crafted but not completely satisfying. It's co-directed by Lauren Wolkstein and Christopher Radcliff, who move forward from shorts to make their first feature length movie. In this one they come up with not enough thrills or story to support a thriller feature film. It's based on a story by both directors and is written by Radcliff.

Two brothers whose claim to be siblings apparently is not so, the scruffy twenty-something Nick (Alex Pettyfer) and his younger teenage companion Sam (James Freedson-Jackson), travel in a station wagon across rural upstate New York supposedly on a camping vacation that might appear normal but soon yields to a dark and complex mysterious story. They seem to be running away from something, as something is not kosher about their situation. In the rear view mirror is a fatal house fire.

The film adds to the directors' 2011 short film of the same name, as it splits the story into two halves. The first is all about the mysterious road trip on the back roads; the second tells of the trip's repercussions. A sense of dread and menace keeps things going as the viewer is trying to sort out what the older man is doing with the younger one, who turns out to be not as innocent as first thought.

At some point I lost interest about what was true or not and stopped following the misleading story and all that's left out when it reached the explanatory phase. It never got under my skin to make me want to figure out or care about what this puzzling road movie and coming-of-age tale was leading up to about Sam and mental health, though the Todd Banhazl photography was always darkly impressive and all the dreamlike  symbols were enticing.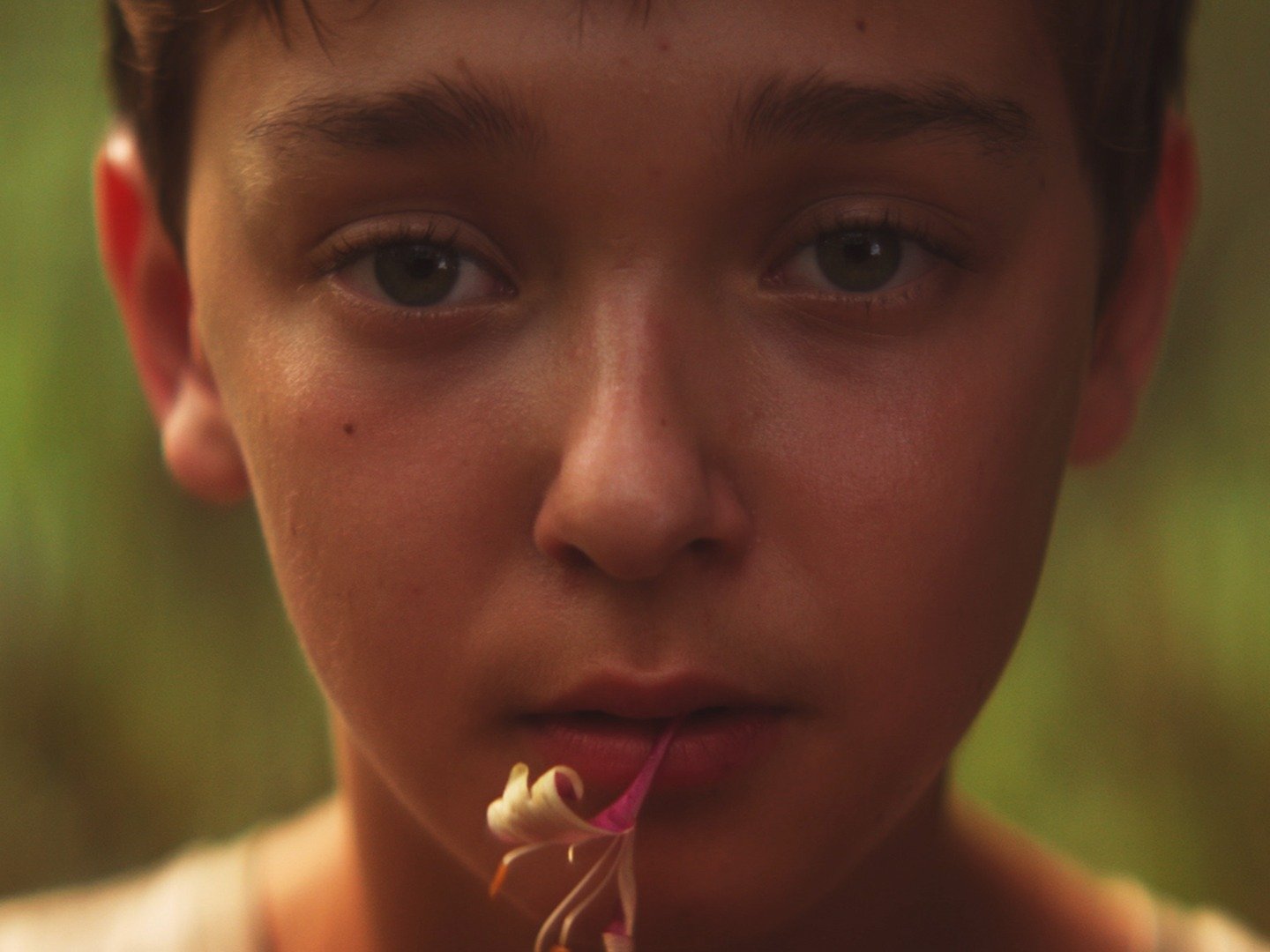 REVIEWED ON 2/14/2018 GRADE: C+