SONG OF GRANITE
(director/writer: Pat Collins; screenwriters: Sharon Whooley, Eoghan Mac Giolla Bhride; cinematographer: Richard Kendrick; editor: Tadhg O'Sullivan; music: Delphine Measroch, Guido Del Fabbro; cast:  Colm Seoighe (Joe Heaney as a child), Michael O'Chonfhlaola (Joe Heaney as an adult), Macdara O Fátharta (Joe Heaney as an old man), Leni Parker (Mrs. Rosenblatt),  Jaren Cerf  (Rosie), Alain Goulem ( Alan Lomax),  Peadar Cox (Darach); Runtime: 104; MPAA Rating: NR; producers: Alan Maher, Jessie Fisk, Martin Paul-Hus, Pat Collins; Marcie Films Limited; 2017-Ireland-b/w-in English and Gaelic  with English subtitles)
"An enchanting lyrical look at the life of the enigmatic legendary traditional sean nós singer Joe Heaney."
Reviewed by Dennis Schwartz

An enchanting lyrical look at the life of the enigmatic legendary traditional sean nós singer Joe Heaney, from the West Coast in Ireland, in the county of Galway, who died in 1984, is told by Pat Collins ("Tory Island"/"Silence") in a fine documentary filmed in striking black and white. The script, co-written by Collins, Eoghan Mac Giolla Bhride and Sharon Whooley tells us about an ordinary man who is an exceedingly talented singer. It features three actors playing Heaney: Colm Seoighe as a kid who finds pride and joy in learning to sing the traditional verses and learning from a schoolteacher to open his mouth wide while singing; Michael O'Chonfhlaola (a celebrated traditional singer) as the wandering adult singer who has left his homeland and family to live in London in pursuit of success outside the depressed Ireland; and Macdara O Fatharta finding peace at the end of his life, living in NYC, with his regrets about what he couldn't accomplish softened by his certainty that he will be leaving behind a legacy. Heaney is reputed to have collected and committed to memory 500 traditional songs.

The intriguing biopic was selected by the Irish Film & Television Academy to represent Ireland as a submission to the 88th Academy awards. It offers a dramatized account of Heaney's life from birth to old age and uses archive footage and voiceovers to cover its old-fashioned style of filmmaking. In its opening part it views the simple life lived off the land by the Heaney family in the rural Carna village during the pre-war period. It shows how the young Heaney learned to sing from his father and was close to him, as they fished together.

Dialogue is delivered mostly in Irish, and with English subtitles.
The rich musical performances, especially an extended pub performance sequence in which O'Chonfhlaola (and other traditional singers) give vigorous life to the likes of "The Galway Shawl." We also see and hear the real Heaney sing in one of the documentary's better sequences.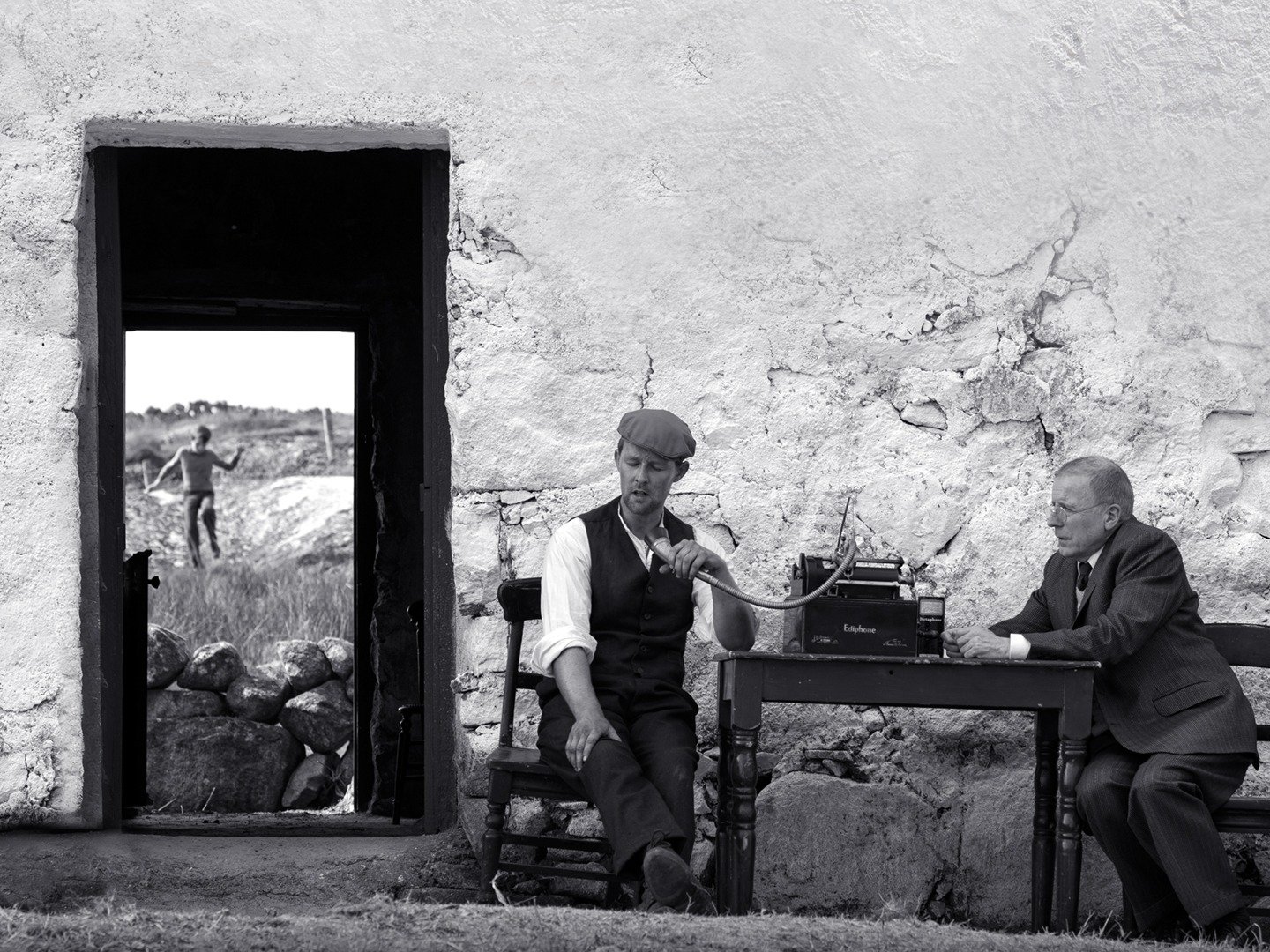 REVIEWED ON 12/9/2017 GRADE: B+