SNAKEHEAD
(director/writer: Evan Jackson Leong; cinematographer: Ray Huang; editors: Chelsea Taylor/Greg Louie/Evan Jackson Leong; music: Roman Molino Dunn; cast: Sung Kang (Rambo), Shuya Chang (Sister Tse), Celia Au (Jai), Jade Wu (Dai Mah), Catherine Jiang (Rosie), Richie Eng (Pai Gwut), Yacine Djoumbaye (Zareeb), Devon Diep (Shih); Runtime: 89; MPAA Rating: NR; producers; Anson Ho, Evan Jackson Leong, Dan Mark, Brian Yang: King Street Pictures/Roadside Attractions; 2021-English, Mandarin, Cantonese, Taiwanese Hokkien dialogue)
"The familiar crime story tells of a have-not rising through the ranks of organized crime but is given a new female twist."

Reviewed by Dennis Schwartz

The Chinese-American filmmaker, the writer-director Evan Jackson Leong("Linsanity"/"1040: Christianity in the New Asia"), finally gets to make his first narrative film after a desire to do so for the last ten years. The film about Chinese smugglers works as an homage to all those strong Asian women who survived the brutal side of the Chinese illegal immigration trade. The familiar crime story tells of a have-not rising through the ranks of organized crime but is given a new female twist in this powerful crime drama featuring two noteworthy female characters strongly played by Shuya Chang and Jade Wu.

Sister Tse (Shuya Chang) made a deal–to prostitute herself to repay the $57,000 passage to New York from Taiwan by human traffickers known as Snakeheads. In NYC's Chinatown she will meet the one who sponsored her, who she's in debt to, a plainly dressed, fragile, but dominating and calculating woman, Dai Mah (Jade Wu), the leader of the Snakeheads–known as The Godmother of New York's Chinatown. She's heartless and has no problem dealing with someone else's misery, but is good at her job.

In a chilling voice-over, Tse says, "I never believed in the American dream. All I knew was how to survive."

Flashbacks show how Tse landed in jail in Taiwan and lost custody of her infant daughter Rosie eight years ago. She has now come to find Rosie (Catherine Jiang), who was adopted by a New York couple.

As a prostitute in the sex slavery trade set up by the Snakeheads, one day Tse beats up a customer and almost kills one of the pimps working for Dai Mah. When brought to Dai Mah to face punishment, the young Tse tells the crime lord she wants to pay off her debt faster by doing something other than prostitution. Dai Mah takes a liking to this brave, smart woman and makes her a debt collector for the organization. This new position in the organization will endear her to them and speed up her rise in it.

"Snakehead" is inspired by the life and crimes of Cheng Chui Ping, aka Sister Ping. In the 1980s and '90s Sister Ping ran a human trafficking racket between China, Hong Kong and New York that supposedly made her a $40 million fortune.

Dai Mah is impossible to care about because she's so uncaring of others and capable of the most heinous brutalities, while Tse is also a bad character but has not completely lost her humanity and ability to care for others.  Proof of this is her friendship with fellow debt-ridden immigrant Zareeb (Yacine Djoumbaye), and that she's capable of caring for other illegals who are frightened and desperate.

The gist of the film is the strong bond that develops between mentor and protégé. What is lesser realized as a subplot is the rivalry Tse has with Dai Mah's volatile eldest son, Rambo (Sung Kang) and his jealous girlfriend Shih (Devon Diep).

The DP Ray Huang captures the gritty feel of the city, while the disco music of Roman Molino Dunn puts us into that period's pop culture.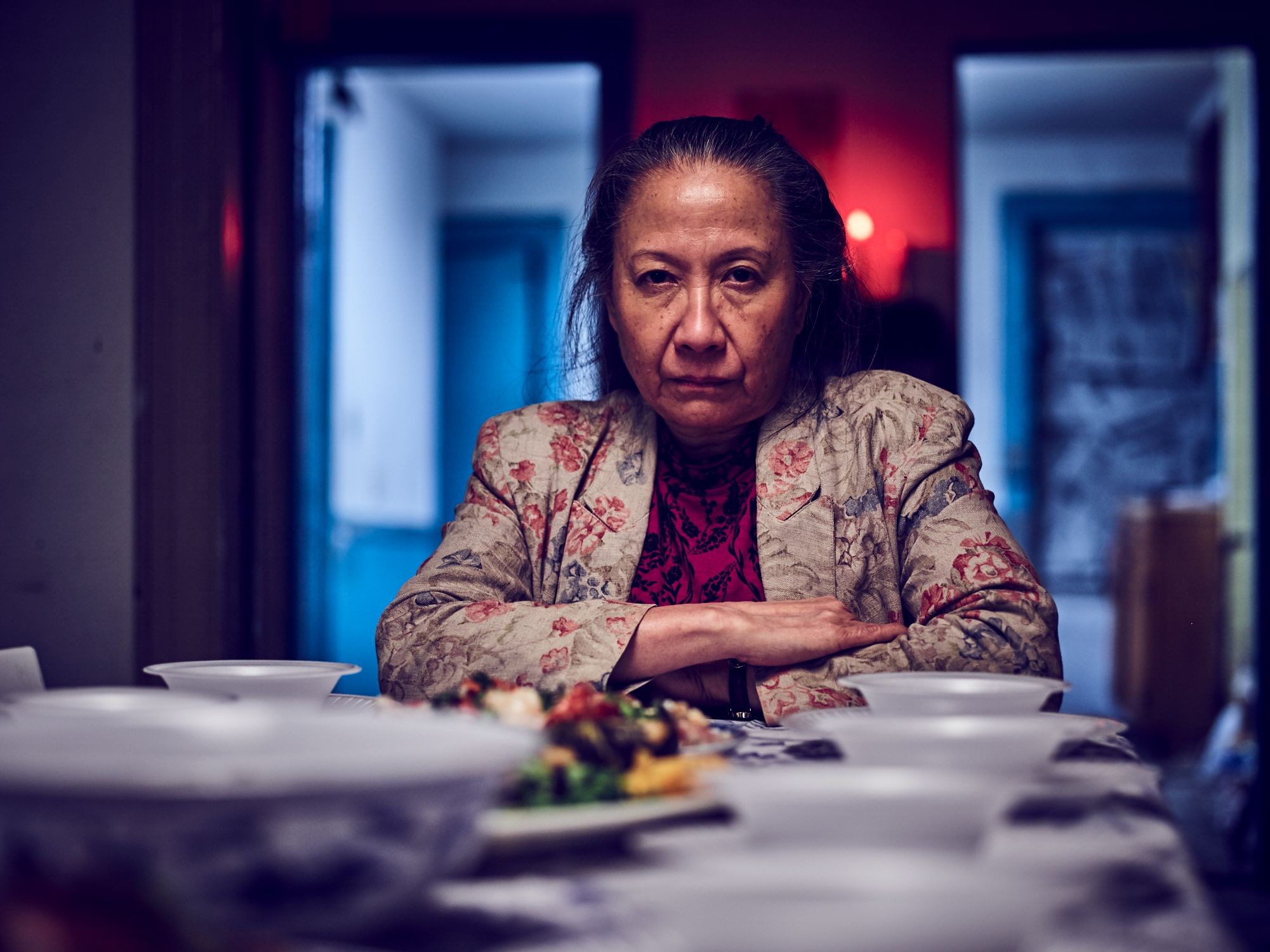 REVIEWED ON 10/28/2021 GRADE: B