SLOW MACHINE
(directors: Paul Felten/Joe DeNardo; screenwriter: Paul Felten; cinematographer: Joe DeNardo; editor: Ian Olds/Joe DeNardo; music: Eleanor Friedberger; cast: Nicholas Armas(Man in Bar), Claire Brownell (Waitress), Milton Carter (Milton), Scott Shepherd (Gerard), Chloë Sevigny (Cloe), Ean Sheehy (Jim), Eleanor Friedberger (Eleanor), Will Lawrence (Band Member), Emily Tremaine (The Realtor), Stephanie Hayes (Stephanie/Danielle), Catherine Cohen (Cretinous Roommate), Knieper Clemens (Band Member); Runtime: 72; MPAA Rating: NR; producers; Kyle Hepp, Shrihari Sathe, Caroline von Kuhn, Alex Witherill: Grasshopper Film; 2020)
"Odd-ball character-study film of the paranoid NYC actress Stephanie."
Reviewed by Dennis Schwartz

First-time feature film directors Paul Felten and Joe DeNardo, from a script by Felten, tell this somewhat odd-ball character-study film of the paranoid struggling NYC actress Stephanie (Stephanie Hayes, Swedish born NYC actress). It's shot on high-grain 16mm and at close range to the actors. The point of the film seems to be you never know when Stephanie is playing a role or when she is being herself.

In the prologue, there's a whispered reading of a Phillip Larkin poem. During the reading an out of sorts woman (Catherine Cohen) is making a racket and laughing hysterically while on the phone. She seems to not care if the noise bothers her actress roommate. The episode ends after the woman complains that her "whole body is swollen."

The film's main focus is on the restless, always on the move and constantly changing her image, underground actress, Stephanie,. She's the roommate in the prologue who overheard the crazy call. Stephanie then extricates herself from the bad living arrangement.

After leaving the apartment of the laughing lady, Stephanie hitches a ride upstate to crash at the house of the musicians Jim (Ean Sheehy) and Eleanor (from Fiery Furnaces's, the band of Eleanor Friedberger). The threesome are artists formerly from Brooklyn. Before we get a chance to see Stephanie in her new digs there's a flashback from a week ago showing her spying through a garage window on her new roommates while they are rehearsing a song.

In another episode, a friendly but suspicious Gerald (Scott Shepherd), whose credentials might be false, refers to himself as a NYPD counter-terrorism officer, who arrests the drunken Stephanie. But he seems only to want to spend some time with her in his house containing almost bare unlit white rooms. During their conversation Gerard expresses an interest in the city's experimental theater scene. To please the curious feller, Stephanie acts out for him her latest stage role of a crass Texan on the run, and does it so convincingly he spontaneously joins her performance. The two hit it off so well, that she for the time being moves into his upstate home.

The question posed for this quirky New York movie, a film John Cassavetes could easily have made, is if Stephanie is a great actress or living out her unbalanced mental condition as an edgy actress? In any case, Hayes gives a mesmerizing performance that makes it such a uniquely watchable weird experimental film.

The film's best known actress, Chloë Sevigny, has a tiny part in only one scene, appearing at a puzzling audition.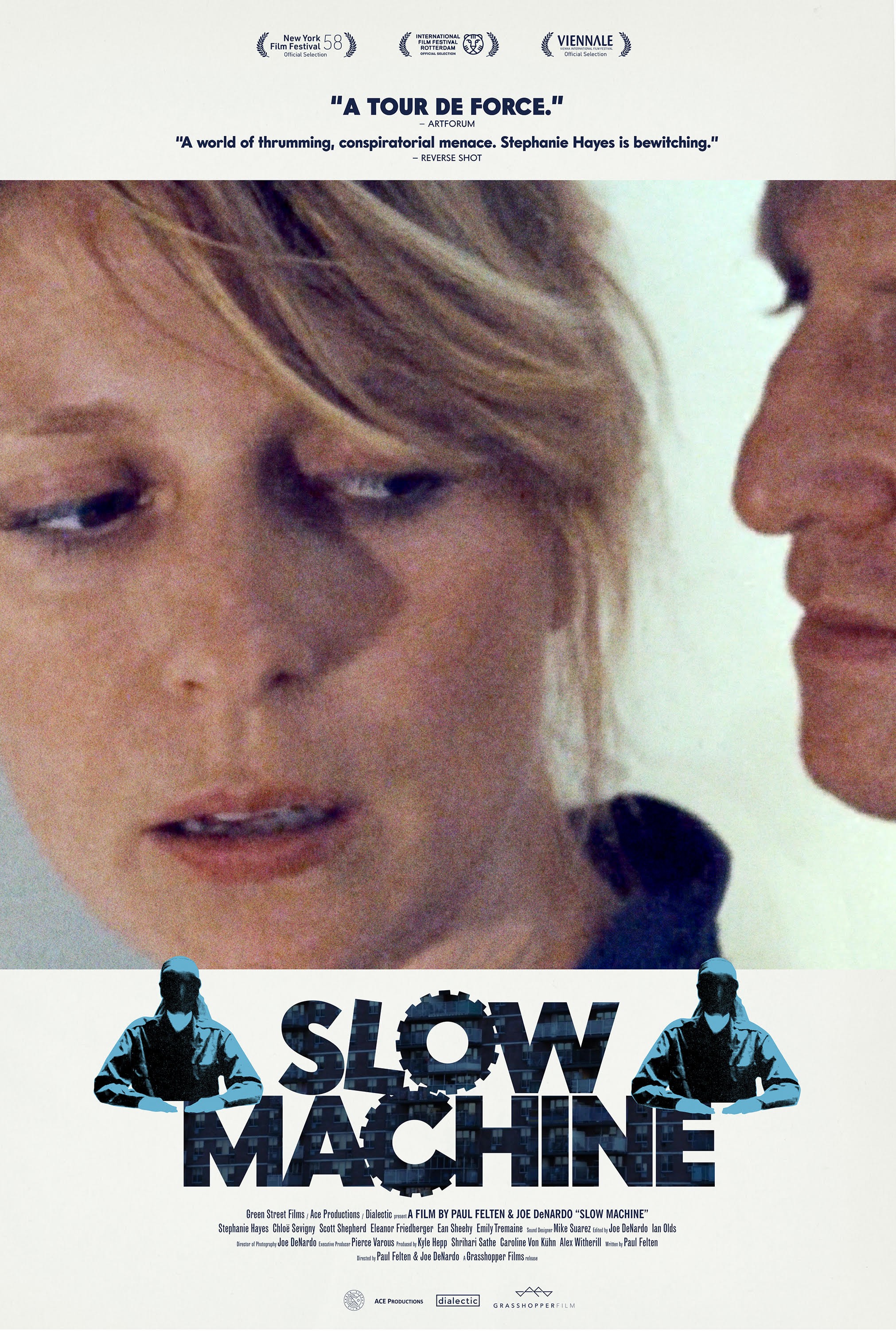 REVIEWED ON 9/5/2021 GRADE: B