SKY HIGH
(director/writer: Lynn F. Reynolds; screenwriter: story by Reynolds; cinematographer: Benny Kline; cast: Tom Mix (Grant Newbury), Sid Jordan (Bullet Bates), Eva Novak (Estelle Halloway), John Farrell MacDonald (Jim Frazer), Sid Jordan (Andrew Bates), William Buckley (Victor Castle), Adele Warner (Marguerite Castle), Pat Chrisman (Henchman, Pasquale), Wynn Mace (Henchman, Patterson); Runtime: 58; MPAA Rating: NR; 20th Century Fox; 1922-silent-B/W)
"As far as I'm concerned, the Grand Canyon was the film's star."
Reviewed by Dennis Schwartz

Sky High is directed and written by Lynn F. Reynolds ("Up and Going"/"The Big Town Round-Up"). It was one of the two silent films of the 86 made by Tom Mix that was saved after a 1937 fire at the Fox storage studio in Little Ferry, New Jersey. The other film was The Big Diamond Robbery.

The film is now stored in the Library of Congress.

Tom Mix was born in Pennsylvania in 1880 and died in 1940, in a car accident in Arizona. He went to Hollywood after being in the rodeo.

He plays Grant Newbury, a tough deputy immigration inspector, whose boss sends him on an assignment to catch the ringleader of a smuggling gang sneaking into the country Chinese immigrants from the Mexican border.

Grant locates their secret camp at the base of the Grand Canyon and infiltrates it. He also rescues a young woman, Estelle (Eva Novak), who is lost and wandering in the desert. She came here with her best friend (Adele Warner) and fresh brother (William Buckley) to meet the rich man she is a ward to (John Farrell MacDonald), who she hasn't seen for 5 years since being away at school. She waits for him at the El Tovar hotel, near the National Park. But she's unaware that her dad is the smuggler ringleader the deputy is after.

The film is badly outdated, looking like a relic. But Mix is full of pep, as he climbs the walls of the Grand Canyon and chases the bad guys down on horseback.


It's noted for being the first film with aerial footage of the Grand Canyon. As far as I'm concerned, the Grand Canyon was the film's star. Every scene showing the Canyon is one I couldn't take my eyes off.

Adding to the film's pleasures is Tom Mix flying a plane over the Grand Canyon.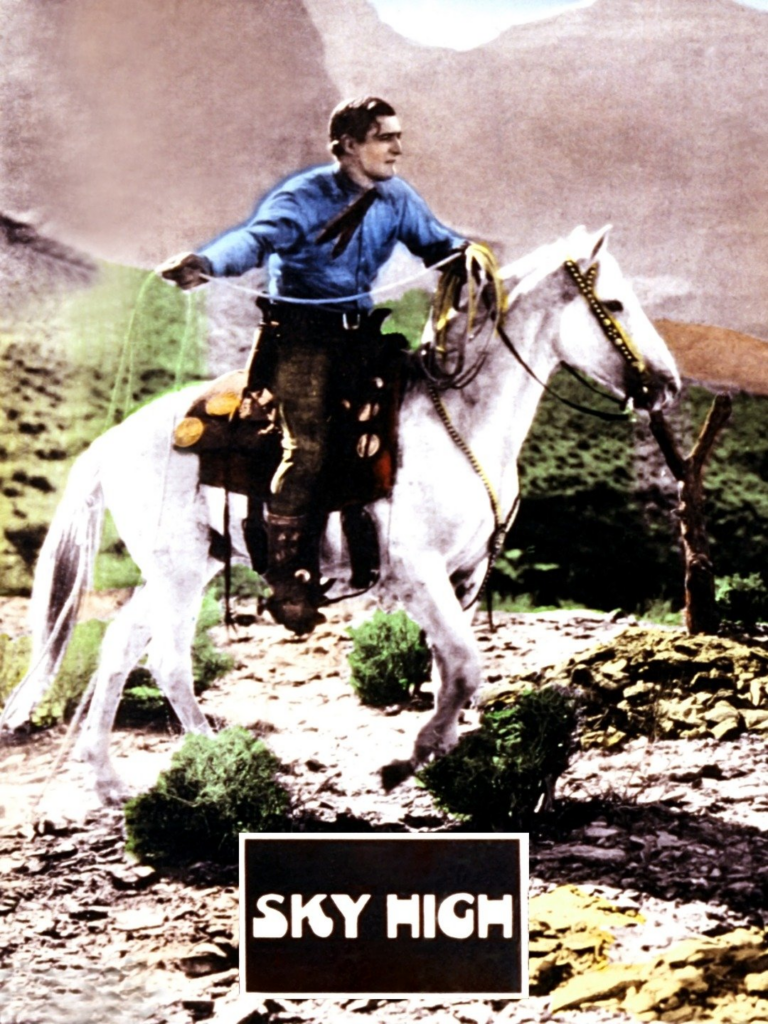 REVIEWED ON 5/11/2023 GRADE: B-