ROBERT FROST: A LOVER'S QUARREL WITH THE WORLD
(director: Shirley Clarke; screenwriter: Robert Hughes/Stewart Udall; cinematographer: Terrence McCartney Filgate; editor: Charlotte Zwerlin; music: Charles Gross; cast: JFK, narrated by Robert Frost; Runtime: 41; MPAA Rating: NR; producer: Robert Hughes; Milestone Films; 1963-B/W)
"The appealing Academy Award-winning documentary shows the celebrated American poet Robert Frost (1879-1963) lecturing and giving a reading at Amherst and Sarah Lawrence college."
Reviewed by Dennis Schwartz

The appealing Academy Award-winning documentary shows the celebrated American poet Robert Frost (1879-1963) lecturing and giving a reading at Amherst and Sarah Lawrence college. We also see Frost touring an aircraft carrier and being honored at the WH with the Congressional Gold Medal by President Kennedy (the semi-official poet laureate of the Kennedy Administration). The artistic Shirley Clarke ("The Connection"/"Portrait of Jason") directs with clarity this short b/w film conceived by Robert Hughes and Stewart Udall. The film was completed just before he died at 88.

He comes across as a humble man,who was raised in San Francisco and would in 1920 move to Ripton, Vermont, where he became a farmer and later a teacher. Frost says he wasn't noted as a poet until he reached 40.

The title is lifted from the book he wrote about himself in 1941.

He tells us he was a Democrat all his life. He believes "courage is what counts the most." That you don't become a poet to pay the bills, because if you do you'll never pay the bills. And, peace is gained only from war or the threat of war.

The gifted, likable and shrewd poet, a little too worldly for my taste, considers himself more a country boy than a city person. One of his best Poems is Birches:

"When I see birches bend to left and right
"Across the lines of straighter darker trees,
"I like to think some boy's been swinging them.
"But swinging doesn't bend them down to stay.
"Ice-storms do that."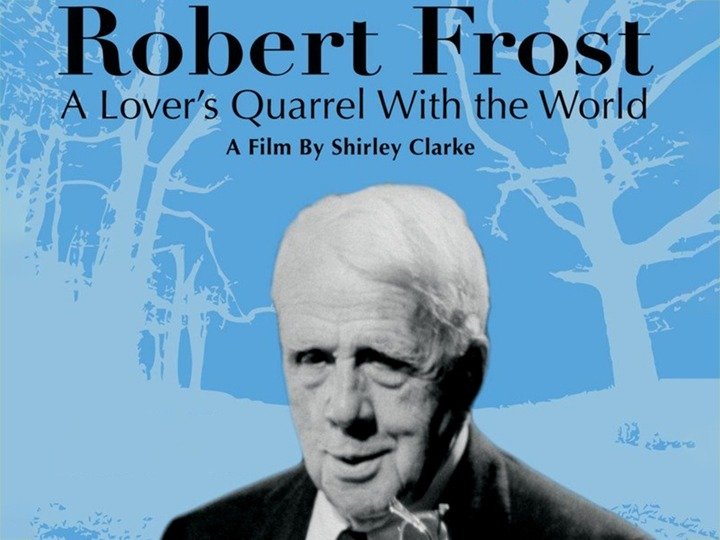 REVIEWED ON 4/10/2018 GRADE: B+