RIVER'S END
(director: Ray Enright; screenwriters: novel by James Oliver Curwood/Barry Trivers, Bertram Millhauser; cinematographer: Arthur L. Todd; editor: Clarence Kolster; music: Howard Jackson; cast: Dennis Morgan (John Keith/Sgt. Derry Conniston), Victor Jory (Norman Talbot), George Tobias (Andy Dijon), Elizabeth Earl (Linda Conniston), James Stephenson (Insp. McDowell), Steffi Duna (Cheeta), Edward Pawley (Frank Crandell), Frank Wilcox (Constable Kentish), John Ridgely (Constable Jeffers); Runtime: 69; MPAA Rating: NR; producers:  William Jacobs; Warner Brothers; 1940-b/w)
"Standard-issue B-film thriller set in Alberta."
Reviewed by Dennis Schwartz

Based on the 1919 novel by James Oliver Curwood. Ray Enright ("Montana"/"China Sky") directs this standard-issue B-film thriller set in Alberta, that's co-written by Barry Trivers and Bertram Millhauser. There were two prior versions: the Lewis Stone version in 1922 and the Charles Bickford one in 1930. It tells a contrived story of a Mountie chasing a man framed for murder and when he dies of exposure to the cold the suspect, a look-a-like of the Mountie, impersonates him to return to River's End to catch the real killer. Dennis Morgan plays both the killer and the Mountie.

On circumstantial evidence John Keith (Dennis Morgan) is sentenced to hang, as the real killer, the sleazy gold mine owner, Norman Talbot (Victor Jory), gives false testimony against him at the trial.

After sentenced to hang, Keith flees the courtroom and with the help of his loyal French-Canadian friend and business partner, Andy Dijon (George Tobias), escapes in the wilderness.

Inspector McDowell (James Stephenson) sends for the Mountie from another post, Sgt. Derry Conniston (Dennis Morgan), who is familiar with the territory, to catch him on dog sled. After breaking a leg, Keith brings him to his hideout cabin and nurses him. But Conniston dies. But before he dies he's convinced of Keith's innocence and tells the two other Mounties who just arrived that he's the prisoner and Keith is the Mountie.

Returning to River's End, the Inspector gives the imposter Conniston two weeks to again investigate the murder. He's helped by Andy, but is unsettled when Derry's sister Linda (Elizabeth Earl) arrives.

Tobias is around for corny comic relief. Jory does his usual bad guy act.

Nothing here to get excited about.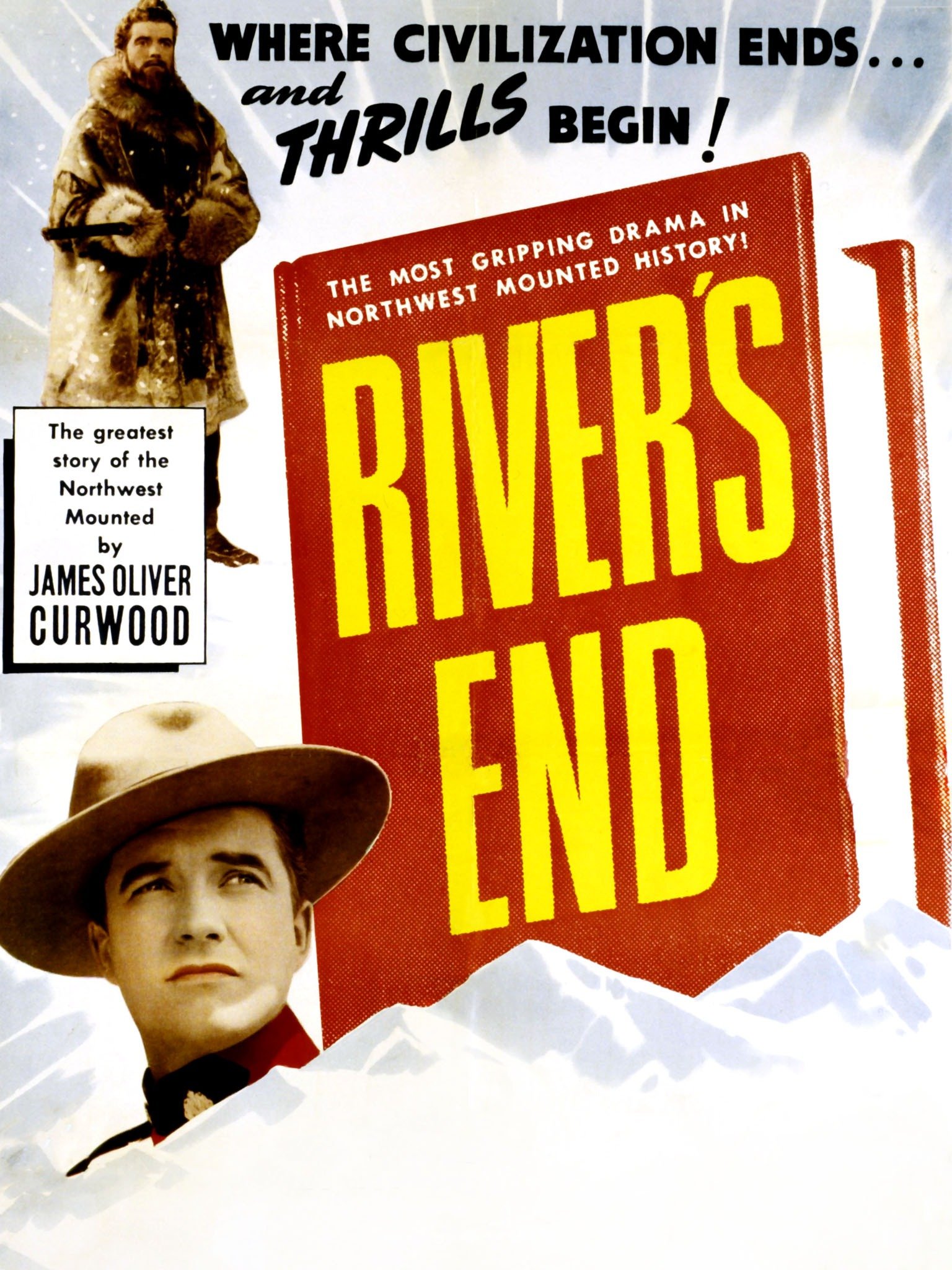 REVIEWED ON 7/31/2022 GRADE: C+