REAL CHARLIE CHAPLIN, THE
(directors/writers: Peter Middleton/James Spinney; screenwriters: Oliver Kindeberg; cinematographer: James Blann; editor: Julian Quantrill; music:Robert Honstein; cast: Pearl Mackie (Narrator),Jeff Rawle, Paul Ryan, Dickie Beau, Anne Rosenfeld, Dominic Marsh; Runtime: 112; MPAA Rating: NR; producers; Ben Limberg, John Battsek, Mike Brett, Steve Jamison, Jo-Jo Ellison: Showtime/Passion Pictures; 2021)
"It dutifully covers the legendary comic's career from the silent era into his reluctant transition into talkies."
Reviewed by Dennis Schwartz

The great comedian Charlie Chaplin, acclaimed by many critics as the greatest comedian ever, rose from poverty in his native England during the Victorian era to hit it really big (becoming rich & famous) in the Hollywood silents as The Tramp. Because of his leftist politics and womanizing, became a somewhat reviled figure in the 1950s during its political witch-hunts in the States. In his senior years he settled down to live a quiet life in Switzerland.
The well-researched documentary by co-writers and co-directors Peter Middleton ("Notes on Blindness") and James Spinney ("Notes on Blindness") is a good one but hardly the best. It dutifully covers the legendary comic's career from the silent era into his reluctant transition into talkies. What it tries to do is figure out the enigma of the complex Chaplin (whose screen image was radically different from his public life), a task of trying to find the real Charlie that many other biographers tried and also fell short in unmasking him. 

The choice to not have film historians and Chaplin biographers on camera, and instead for them to write the flowery and over-written material for a narration was a mistake. Their writing was awkwardly d elivered in the narration by Pearl Mackie. Also the idea of doing reenactment scenes from many of the interviews he has actually given, which are on archive films, was another bad decision.

We see home movies of Charlie on his Swiss estate, which enables us to view his children and take a peek at his private home life. I also enjoyed watching clips of his many films, including those from The Kid, Modern Times, The Great Dictator and City Lights.

Charlie was married four times, with his marriage to his third wife, the actress Paulette Goddard, the one that interested me the most. Oona, his fourth wife, never gave interviews and for me was merely an answer to give for The New York Times crossword puzzle.

I'll take it as it wants to be taken, but it gave me no new insights into Charlie.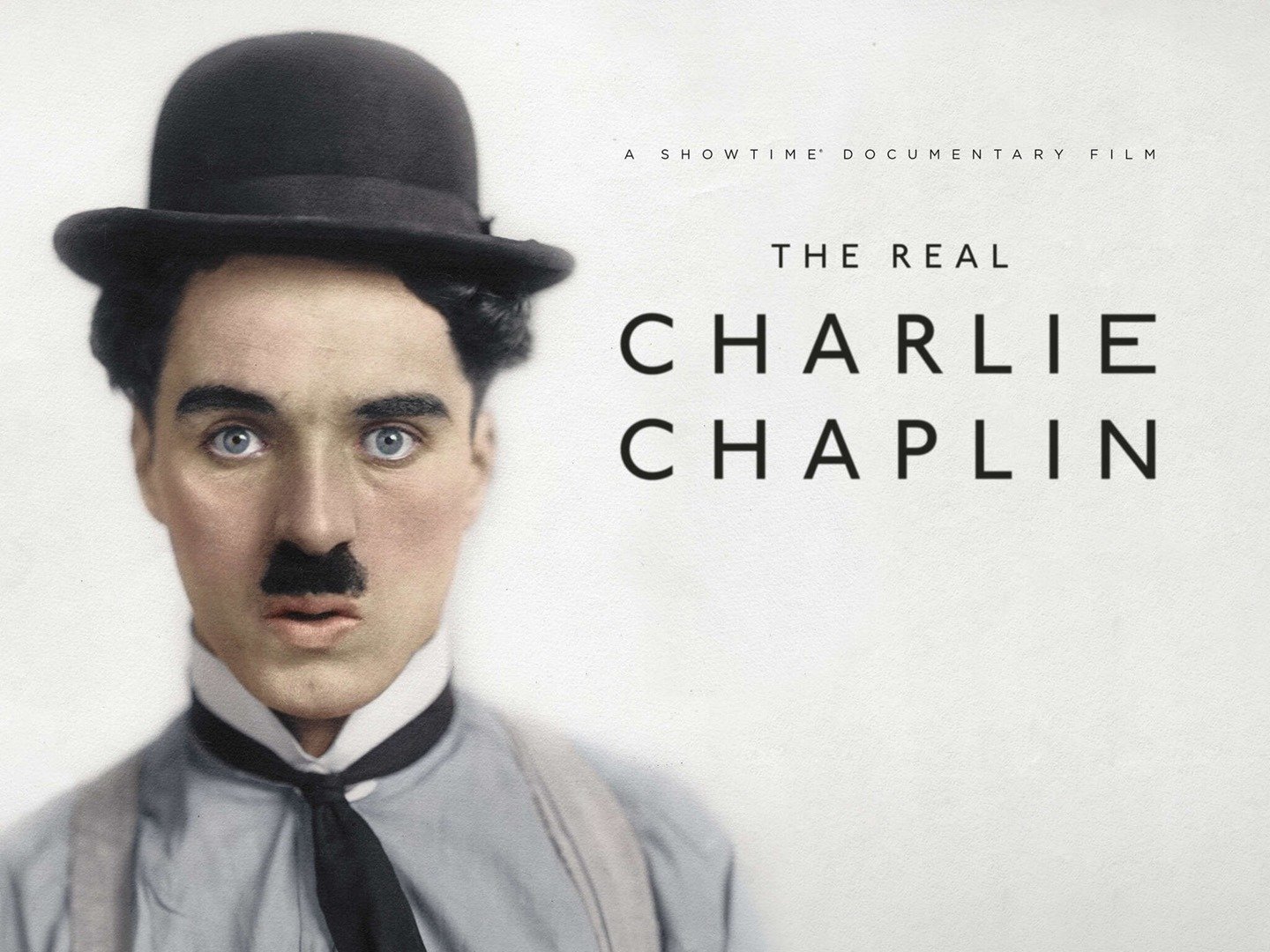 REVIEWED ON 1/12/2022 GRADE: B