RARE OBJECTS
(director/writer: Katie Holmes; screenwriters: novel by Kathleen Tessaro/Phaedon A. Papadopoulos; cinematographer: Lisa Rinzler; editor: Sandra Adair; music: Bobby Wooten III; cast: Perva Bedi (Jasmine), David Alexander Flinn (James), Derek Luke (Ben Winshaw), Giancarlo Vidrio (Anthony), Candy Buckley (Linda Van Der Laar), Alan Cumming (Peter Kessler), Julia Mayorga (Benita), Saundra Santiago (Benita's Mother), Heather Girardi (Nurse), Katie Holmes (Diana); Runtime: 123; MPAA Rating: R; producers: Katie Holmes/Jordan Yale Levine/Jordan Beckerman/Jesse Korman/Shaun Sanghani/Mark Maxey; IFC Films; 2023)
"An overstuffed but heartfelt film that runs for too long."
Reviewed by Dennis Schwartz

A drama about mental illness and trauma is the third feature directed by the actress Katie Holmes ("Alone Together"/"All We Had"). Holmes adapts to the screen the novel by Kathleen Tessaro and co-writes the unassuming and earnest script with Phaedon A. Papadopoulos. It's an overstuffed but heartfelt film that runs for too long.

After dropping out of college, the Hispanic Benita (Julia Mayorga) because of severe anxiety from a PTSD condition,  moves home again with her NYC residing Queens resident widowed mother (Saundra Santiago) without mentioning the mental stress she's going through that was caused by being repeatedly raped.

Benita is tortured by viewing non-graphic flashbacks of the incident.

One flashback shows the impoverished Benita and her fellow patient Diane (Katie Holmes) at a state mental-health facility, who will later turn up as a wealthy socialite.

Things move along as Benita gets a clerking job in an antique store owned by Peter (Alan Cumming).

The plot never settles down to tune into Benita and for two hours moves all over the place, even if it's a well-meaning drama I couldn't quite get into it.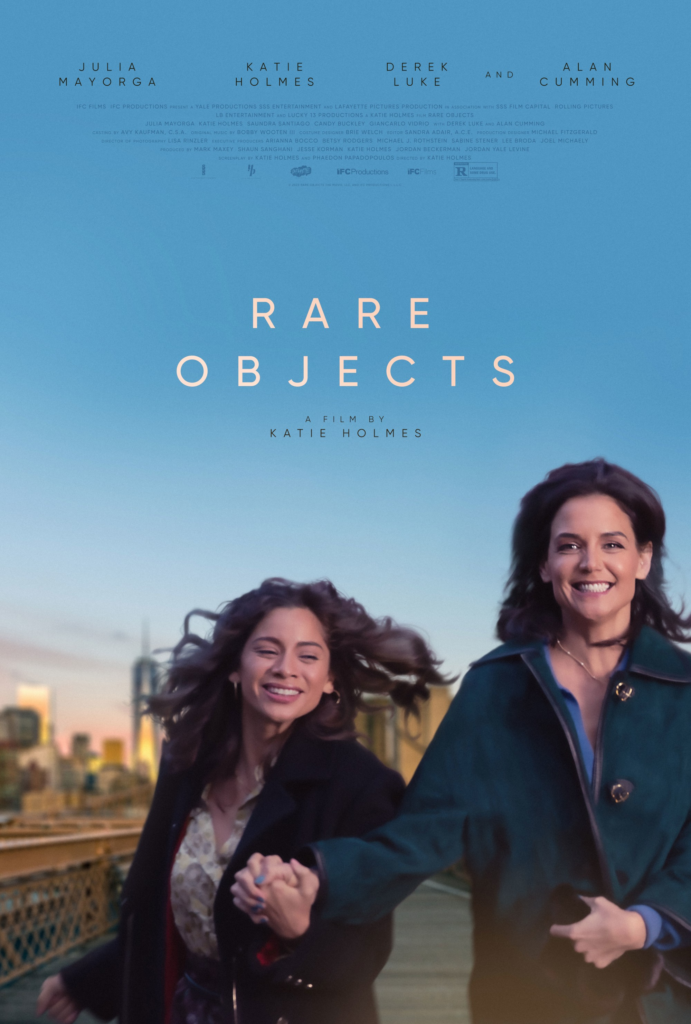 REVIEWED ON 4/20/2023  GRADE: C+