PROMISING YOUNG WOMAN
(director/writer:Emerald Fennell; cinematographer: Benjamin Kracun; editor: Frédéric Thoraval; music: Anthony Willis; cast: Carey Mulligan (Cassandra-Cassie), Bo Burnham (Ryan), Alison Brie (Madison), Adam Brody (Jerry), Connie Britton (Dean Walker), Jennifer Coolidge (Susan), Laverne Cox (Gail), Max Greenfield (Joe), Christopher Mintz-Plasse (Neil), Chris Lowell (Al Monroe), Sam Richardson (Paul), Molly Shannon (Mrs. Fisher), Clancy Brown (Stanley), Francisca Estevez (Amber), Alfred Molina (Jordan); Runtime: 113; MPAA Rating: R; producers: Tom Ackerley, Ben Browning, Emerald Fennell, Ashley Fox, Josey McNamara, Margot Robbie; Focus Features; 2020)
"Not everyone will be on board with its controversial ending."
Reviewed by Dennis Schwartz
The debut feature of British actress and writer Emerald Fennell is a doozy. It's a cleverly written dark thriller with a comical vibe. The revenge tale has enough anger for the #MeToo generation to get excited over its explorations of the power play between genders that has something sharp to say about principled guys who take advantage of vulnerable gals and that the justice system favors privileged men over women. It gets a star performance from its embittered lead woman character that Carey Mulligan plays of a femme fatale who could be a sociopath.

The cynical 30-year-old med school dropout, over some unnamed personal trauma issues, Cassie (Carey Mulligan), lives with her parents (Jennifer Coolidge & Clancy Brown) and works in a coffee shop owned by her friend Gail (Laverne Cox). Cassie leads a double-life as she gets her week-end kicks playing drunk at pick-up bars and entrapping so-called "nice guys." Her obsession is to expose the nice guys as turds, such as Jerry (Adam Brody). It shows Jerry rescuing her from being wasted at the bar and taking her home, there he tries to take advantage and get her to bed. Instead he's taught a lesson, as she turns the tables on him.

After bumping into a former decent guy classmate, Ryan (Bo Burnham), now a doctor, Cassie does lunch with him and they start dating. Thereby she decides to also reconnect with her college friend Madison (Alison Brie), Al Monroe (Chris Lowell), the university's dean (Connie Britton) and the lawyer Jordan (Alfred Molina). They still haunt Cassie, and she has some surprises for them. It seems she can't let go of her troubling college days and thinking about the incident that changed her life so radically.

Recurring scenes follow of the cunning lady in distress going after her male suitor targets with a vengeance, as she baits the guys into seeing how far they will go sexually without stopping to do the right thing. If they try to take advantage of her condition and forget about their morals, she has some surprises for them. This continues until the big shocker is saved for the climax.

Though it's a bit messy of an undertaken, the film knows where it's going though not everyone will be on board with its controversial ending. The promising young filmmaker shows not only that she has nerve but talent to be possibly a top-notch filmmaker. Fennell gives us a thought-provoking film that is not easy to forget.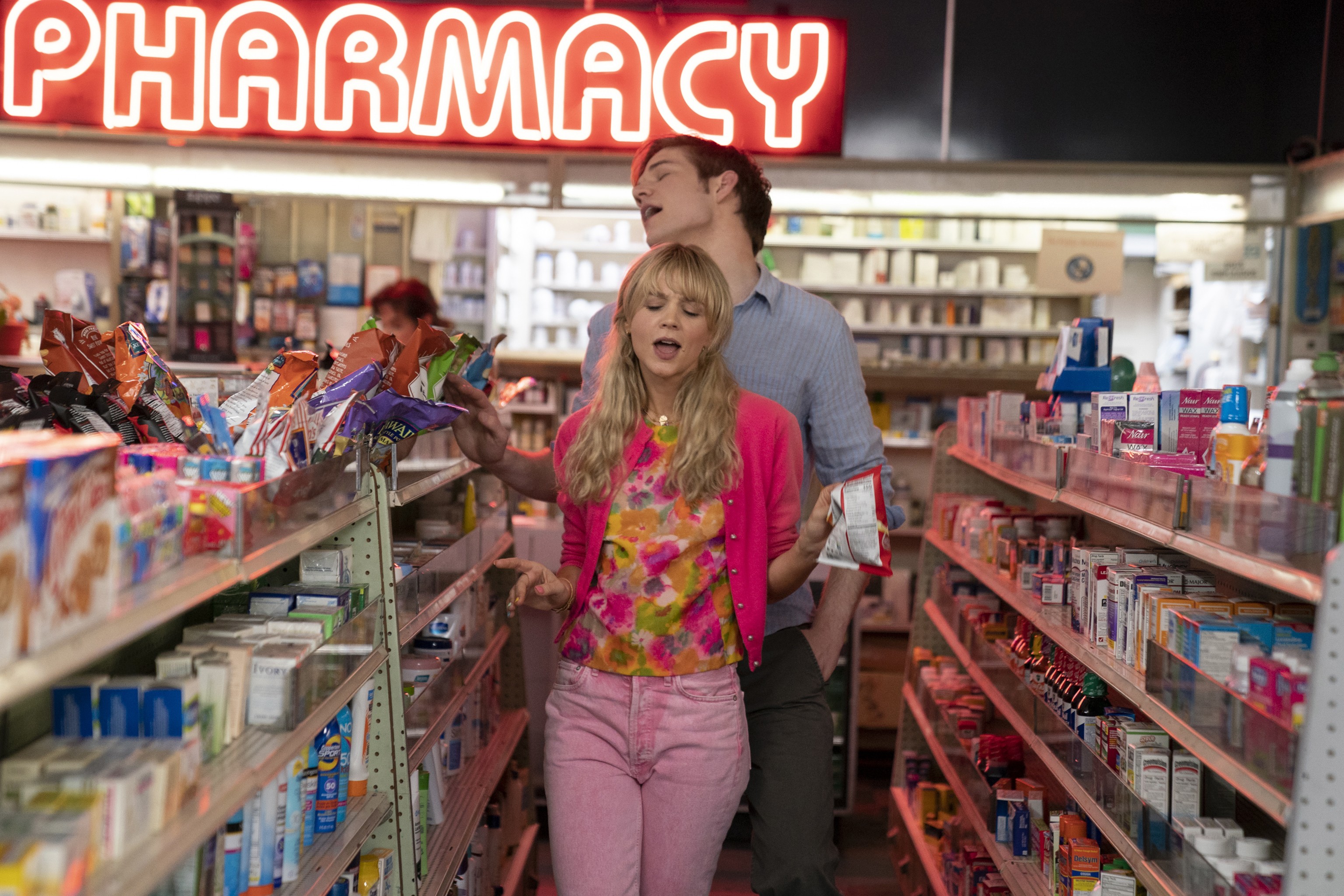 REVIEWED ON 12/24/2020  GRADE: B