PRAYERS FOR THE STOLEN
(director/writer: Tatiana Huezo; screenwriter: based on Jennifer Clement's 2014 novel; cinematographer: Dariela Ludlow; editor: Miguel Schverdfinger; music:Leonardo Heiblum; cast: Mayra Batalla (Rita), Norma Pablo (Luz), Memo Villegas (Mister Fernando), David Illescas (Maestro), Alejandra Camacho(Paula), Ana Cristina Ordóñez González (Ana), Camila Gaal (Paula), Blanca Itzel Pérez (Maria), Marya Membreño (Ana as an adolescent),  Julián Guzmán Girón (Margarito); Runtime: 110; MPAA Rating: R; producers; Nicolás Celis, Jim Stark: Netflix; 2021-Mexico-in Spanish with English subtitles)
"It's a bleak film that shows how dire and hopeless is the situation for the innocent Mexicans in that cartel region."
Reviewed by Dennis Schwartz

Mexican-Salvadoran documentarian Tatiana Huezo ("El Lugar mas pequeno"/"Tempestad"), in her third and best feature, tells a powerful haunting tale of friendship and survival felt by three girls growing up filled with fear during wartime in rural Mexico. It's based on the 2014 novel by Jennifer Clement.

The eight year old Ana (Ordonez Gonzalez) lives with her mother Rita (Mayra Batalla) in the Mexican mountains in a tight-knit rural community threatened by soldiers of the drug cartel, who kidnap families and girls. Ana is made to look like a boy after mom's haircut, as the cartel kidnaps the peasant girls. The film charts the evolution of Ana and her two girlfriends, Paula (Camila Gaal) and Maria (Blanca Itzel Pérez), who grow up with the realistic fear that cartel goons could kidnap and rape them and make their families vanish.

The girls dig holes in the ground not to play but when necessary to hide from the cartel members.
 
The evil cartel run a poppy harvesting operation using the townspeople as a source of cheap labor.

Five years pass, and the girls at 13 exist in this toxic climate but little more than that. In a harrowing, unwatchable scene, soldiers rape Ana (now played by Marya Membreño) in a dugout and threaten her mother with death if she interferes.

It's a bleak film that shows how dire and hopeless is the situation for the innocent Mexicans in that cartel region, and that those who buy their weed from the cartel contribute greatly to the debasement of the Mexican workers forced to be modern-day slaves.

If you want reality, here it is and it might be too ugly to watch, but life in such a miserable setting goes on despite how cruel it is. Huezo, in a lyrical way, strings together a number of tender episodes whereby the girls find a way to grow-up in such an unhealthy climate, where all the good guys can do is cover their ground with toxic chemicals. It's a film that could tear your heart out if you let it.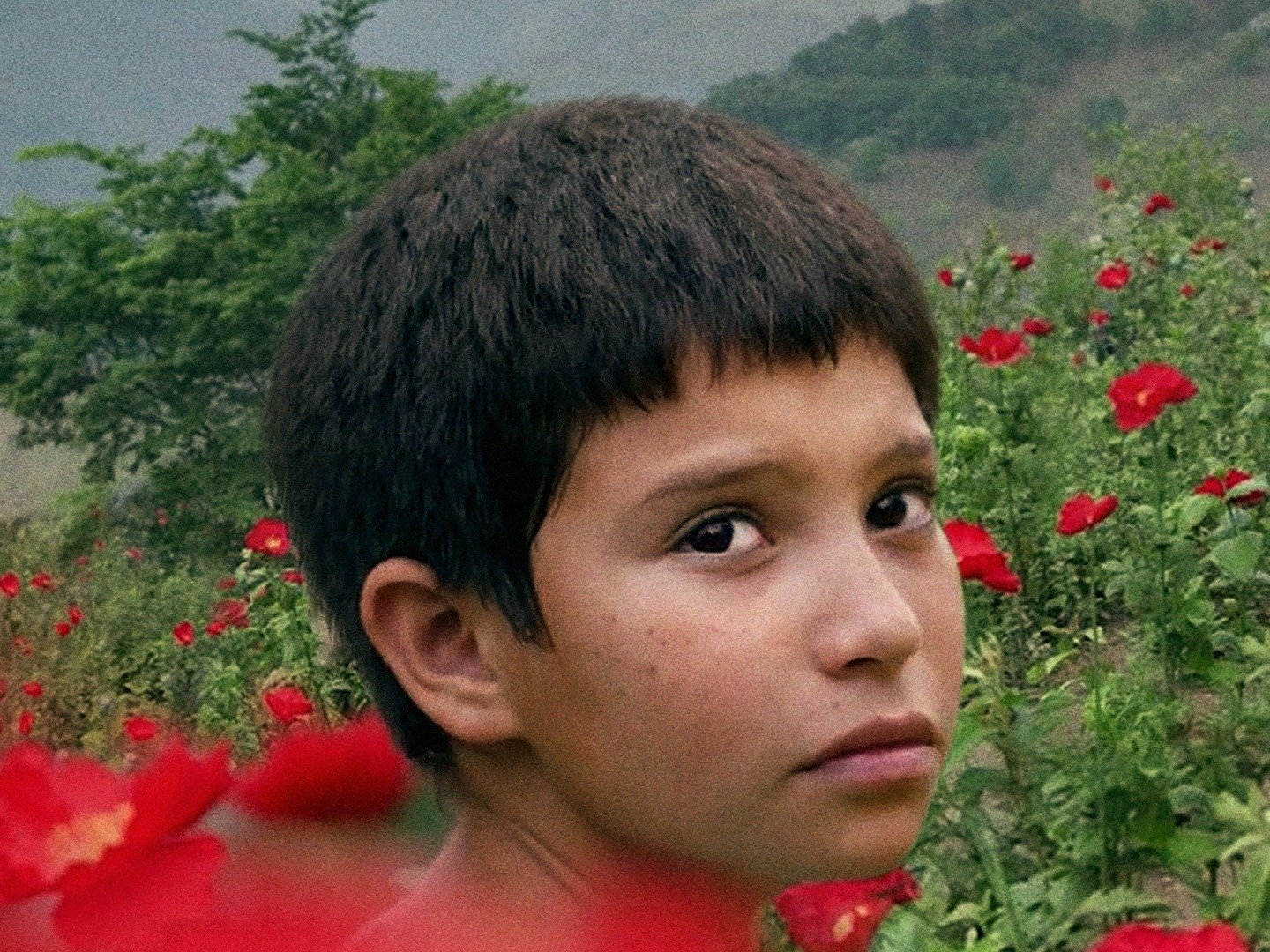 REVIEWED ON 11/21/2021 GRADE: B