PINK FLOYD: THE WALL
(director: Alan Parker; screenwriter: Roger Water/Roger Waters album The Wall; animator: Gerald Scarfe, cinematographer: Peter Biziou; editor: Gerry Hambling; music: Roger Waters; cast: Bob Geldof (Pink), Christine Hargreaves (Pink's mom), James Laurenson (Pink's dad), Eleanor David (Pink's wife); Runtime:  95; MPAA Rating: NR; producer:  Alan Marshall; MGM; 1982-UK)
"Not for everyone."
Reviewed by Dennis Schwartz

Brit filmmaker Alan Parker ("Mississippi Burning"/"The Road to Wellville") directs this unusual doleful musical drama, one without dialog or a conventional narrative, that's based on the 1979 Pink Floyd concept album The Wall, that was written by its bass player Roger Waters as a possible movie. The uneven movie has some interesting things to say, but it smothers the viewer with a constant barrage of overwhelming images so much that it's hard to digest things. It's a band film, but they don't play together and are not seen. It instead mixes a dreary live action story and animation film (created by Gerald Scarfe) with the music. Its main feature is built around a Nazi rally, where the depressed singer hero views himself as becoming a Nazi leader.

Throughout the film there was a tension between Parker and Waters, as Waters hated the film and was not pleased with Parker's creative directing.

I liked the quote that has Pink (Bob Geldof) as a high school student in math class being ridiculed by a rigid authoritarian teacher, who catches him writing a poem instead of paying attention to the lesson and mocks him by taunting: "If ya don't eat yer meat, you can't have any pudding! How can ya have any pudding if ya don't eat ya meat?".

The burned out pop star Pink (Bob Geldof, singer with the Irish group The Boontown Rats) is holed up alone in a Los Angeles hotel, looking back on his childhood in London, the affects of his dad's death during WW2 (trying to find a replacement dad in a playground), on his married life and the fascist tendencies he sees in England.

It's a bombastic, self-pitying and self indulgent film, a film not for everyone, but revels in its originality (a druggie artist feeling sorry for himself who has erected a wall that separates him for reality (as in his nightmarish visions he impersonates a ranting Nazi leader).

The sountrack features include: When The Tigers Broke Free, Mother, and Goodbye Blue Sky.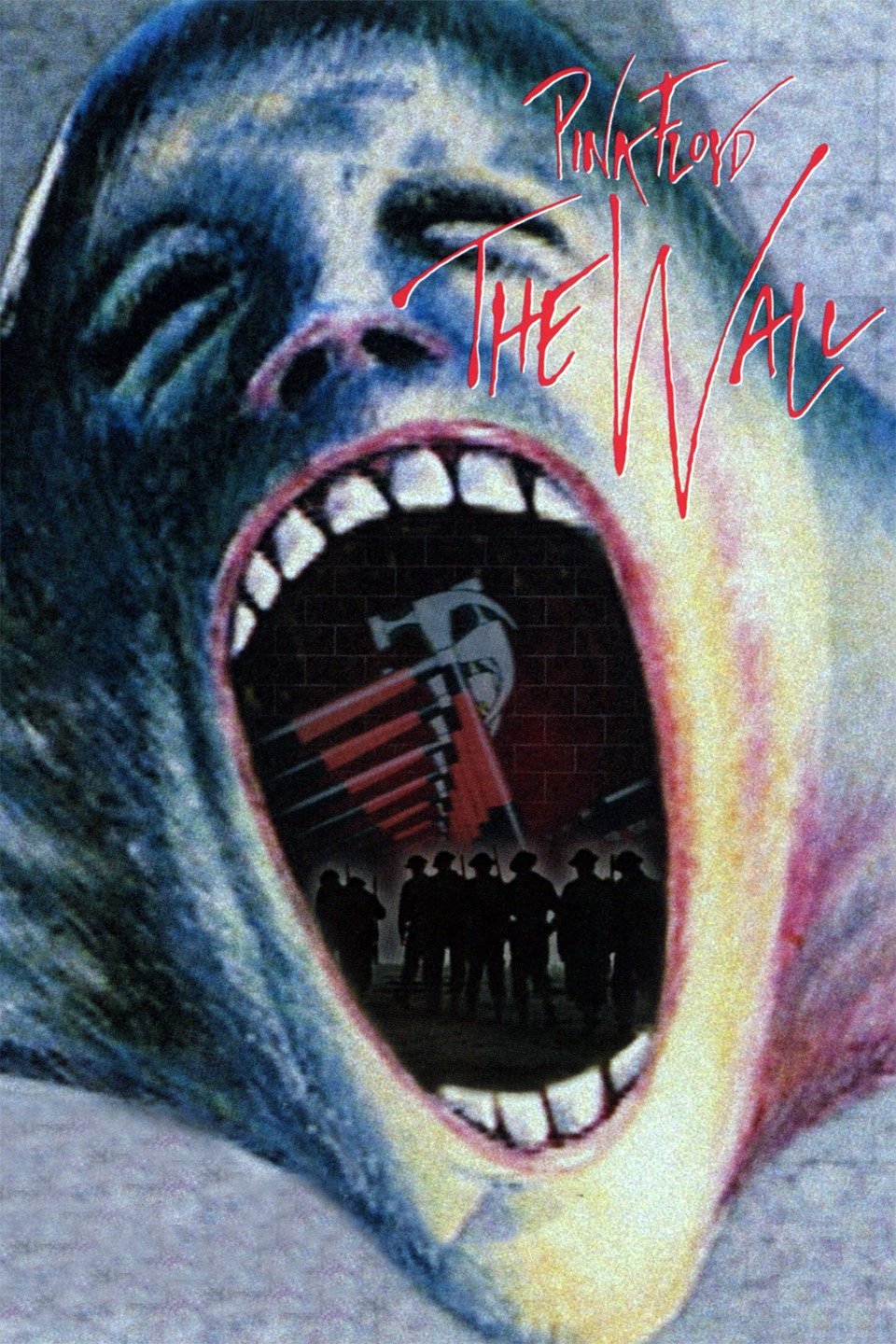 REVIEWED ON 8/3/2022  GRADE: B-