PARTY, THE
(director: Sally Potter/writer;  cinematographer: Alexey Rodionov; editors: Anders Refn, Emilie Orsini.; cast:  Patricia Clarkson (April), Bruno Ganz (Gottfried), Cherry Jones (Martha), Emily Mortimer (Jinny), Cillian Murphy (Tom), Kristin Scott Thomas (Janet), Timothy Spall (Bill); Runtime:71; MPAA Rating: R; producers: Christopher Sheppard, Kurban Kassam; Roadside Attractions; 2017-Denmark/UK-B/W)
"Chic and amusing and ultimately shocking."
Reviewed by Dennis Schwartz

A bit creaky around the edges but a well-acted, shot in b/w, chamber farce about a caustic dinner party where everything turns sour. It deserved a better story for its fine cast, but is still a clever stagey production. Maverick Brit writer-director Sally Potter ("Ginger & Rosa"/"Orlando") keeps the party chic and amusing and ultimately shocking.

Rising Brit politician Janet (Kristin Scott Thomas) has just been appointed Shadow Minister for Health and in her posh London home throws a get-together to celebrate her appointment with her mostly neo-liberal and intelligensia guests.

The film opens with Janet answering her door while holding a gun on the person in front of her. A flashback covers the party from just a few hours ago. It's attended by her academic boozing terminally ill husband Bill (Tim Spall). Her guests include the American sharp-tongued cynic April (Patricia Clarkson), Janet's best friend; the German spiritual healer Gottfried (Bruno Ganz) and April's new boyfriend; the pregnant, with triplets via artificial insemination, Jinny (Emily Mortimer) and her lesbian partner Martha (Cherry Jones), Bill's friend; and, the cocaine user in the bathroom and gun carrying Tom (Cillian Murphy).

Insults abound among the guests. When the drunken Bill tells us he wants to live out his remaining days with his lover, Tom's wife, everyone is aghast. The guests argue until one upset guest grabs Tom's gun.

The farce, unconvincing in its hysterical dramatics, nevertheless in a comical way explores its characters' motivations (depicting the deep divisions among the Leftist guests who prefer arguing among themselves rather than with the Right) and lets the viewer reflect on the meaning of the film's silences.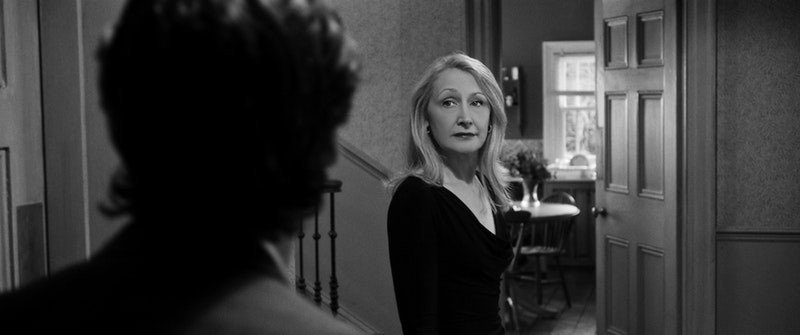 REVIEWED ON 3/22/2018 GRADE: B