PARIS, 13TH DISTRICT (Les Olympiades, Paris 13e)
(director/writer:Jacques Audiard; screenwriters: Léa Mysius/Nicolas Livecchi/Céline Sciamma/based upon 3 short stories by Adrian Tominet: Killing and Dying/Summer Blonde/Hawaiian Getaway; cinematographer: Paul Guilhaume; editor: Juliette Welfling; music: Rone; cast: Lucie Zhang (Émilie Wong),Makita Samba (Camille Germain), Noémie Merlant (Nora Ligier), Jehnny Beth (Amber Sweet), Camille Léon-Fucien (Eponine), Océane Cairaty (Stéphanie), Anaïde Rozam (Leila), Pol White (Father of Camille), Geneviève Doang (Karin, la soeur d'Emilie); Runtime: 105; MPAA Rating: NR; producers; Jacques Audiard/Valérie Schermann: IFC Films; 2021-B/W-France-in French with English subtitles)
"The matter of sex is the key ingredient in this stew, and seems more like some tasty bites are taken rather than a full meal devoured."
Reviewed by Dennis Schwartz

Adapted from three interweaving stories about love and sex in the city, in the 2015 collection "Killing and Dying" by the American comic-book artist Adrian Tomine. It's written and directed in an unflinching episodic fashion by the veteran eclectic French filmmaker Jacques Audiard  ("Rust and Bone"/"The Sisters Brothers"). The co-writers with the director are Léa Mysius, Nicolas Livecchi and Céline Sciamma, who are not afraid to get their minds dirty dealing with sex and don't seems to care that they have nothing profound to say about their flippant characters. The film has a good aesthetic value, as it's shot predominantly in a pleasing black-and-white monochrome.

The matter of sex is the key ingredient in this stew, and seems more like some tasty bites are taken rather than a full meal devoured.

Camille (Makia Samba) is a 30-something Black high school teacher who rents an apartment from the young Taiwanese woman, Emilie (Lucie Zhang), who lives rent free in her grandma's flat, even if she's looking for a female roommate and is surprised when a man shows. Nevertheless he screws her the moment he moves in. But is soon turned off by her negative attitude when she feels used when he brings other girls to the flat, and leaves.

Next up is Nora (Noémie Merlant), a 32-year-old neurotic from Bordeaux. She comes to a rave party in a blonde wig and mini-skirt but soon leaves after being insulted by a man in the bathroom. She later screws Camille, but that doesn't go so well either for him.  Nora instead immediately hits it off with an exotic online therapist.

The film is set in a diverse community and zeroes in on youth culture as it takes a rueful look at how quick and disturbing life is for millennials. It questions aspirations of those in modern times, and wonders how this generation will find enough in them to love someone else when they're so juiced-up with themselves. Everyone depicted seems to have no passion for living other than to take what they want without giving much thought to what they are doing.

Values have changed in the mod world, as sex now comes first and getting to know your partner comes later. The film tries to see how meaningful relationships can ever be formed in such a fast moving world.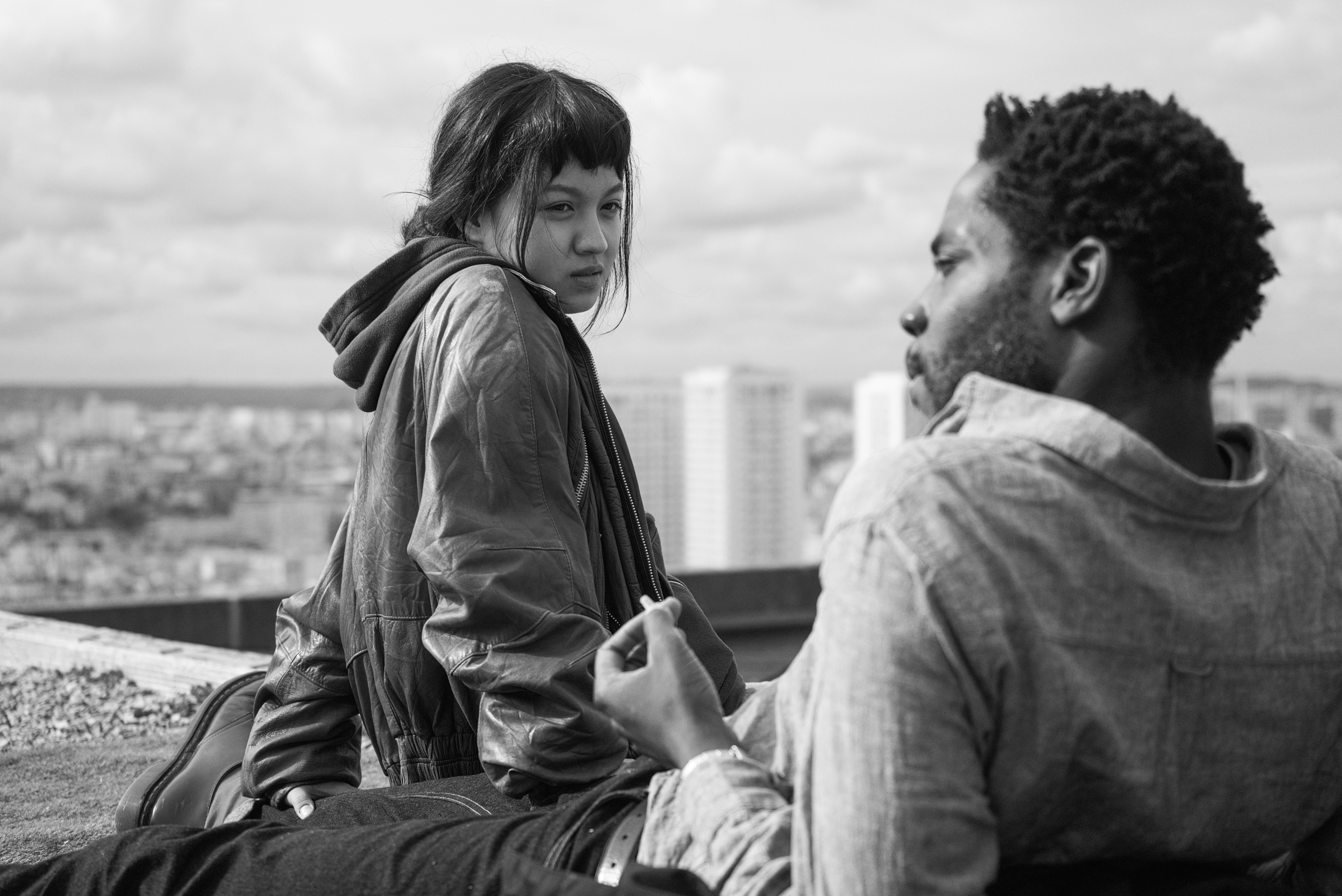 REVIEWED ON 7/27/2021 GRADE: B-