OUTFIT, THE
(director/writer: Graham Moore; screenwriter: Johnathan McClain; cinematographer: Dick Pope; editor: William Goldenberg; music:Alexandre Desplat; cast: Mark Rylance (Leonard Burling), Simon Russell Beale (Roy Boyle), Dylan O'Brien (Richie), Johnny Flynn (Francis ), Zoey Deutch (Mable), Alan Mehdizadeh (Monk), Nikki Amuka-Bird (Violet); Runtime: 104; MPAA Rating: R; producers; Amy Jackson, Ben Browning, Scoop Wasserstein:Focus Features; 2022)
"It stands as a theatrical film, which in this instance is meant as a compliment."
Reviewed by Dennis Schwartz

The amusing and tense crime drama is about Chicago mobsters in the 1950s working out of a tailor shop, and is the auspicious debut film of the Chicago-born former novelist and the screenwriter who won the Academy Award for writing The Imitation Game, the film's director and writer Graham Moore. He brilliantly co-writes The Outfit with Johnathan McClain. It was filmed in London on a soundstage designed by Gemma Jackson, and is mostly filmed in one location. It stands as a theatrical film, which in this instance is meant as a compliment.

Leonard Burling (Mark Rylance, Brit stage actor) owns a custom-made tailor shop in Chicago, where he refers to himself as a cutter and not as a tailor (who merely sew on buttons). The Londoner learned his craft on the prestigious Saville Row and then emigrated in 1956 to America after London was still recovering from being bombed during WWII. He opened up his gentleman's outfitter shop and the mobster Roy Boyle (Simon Russell Beale) was his first customer. Leonard has ever since been the outfitter for the Irish crime family that includes Roy's hotshot son and heir apparent Richie (Dylan O'Brien) and their gang's ambitious enforcer lieutenant, Francis (Johnny Flynn).

The Boyle mob use the tailor shop as a "drop spot" location to communicate to each other, as the poker faced Leonard and his assistant Mabel Sean (Zoey Deutch) are aware but choose to say nothing as a matter of loyalty or maybe fear or another reason.

The Boyle gang is involved in a nasty turf war with another crime family, the La Fontaines. Uniquely, that rival gang is led by a Black woman, Mme. Violet La Fontaine (Nikki Amuka-Bird), who is French-Haitian.

Trouble is brewing when the Boyle gang suspect there's a rat in the mob, who is passing on info to the rival gang. Francis is charged with finding the mole.

One night as a result of the gang war with the rival gang, Richie has been shot and is in pain with a bullet in his side, and is brought to the tailor shop to hide out. Leonard is forced by Francis to stitch Richie up using the tailor materials in his shop. The boys have also detected that the shop is under an FBI surveillance. 

The story moves briskly along from here on, as we can't help wondering what part Leonard has in the tapes and what part do the ambitious Mabel and Francis have in all this.

Everything about this movie fits so well, from the engaging screenplay (with a clever twist or two on the familiar gangster genre), the superb acting by the leads and cinematographer Dick Pope's marvelous way of framing his shots. It's a film that might not leave you in stitches, but will make you feel better for seeing it.
Played at the Berlin Film Festival (Berlinale Special Gala).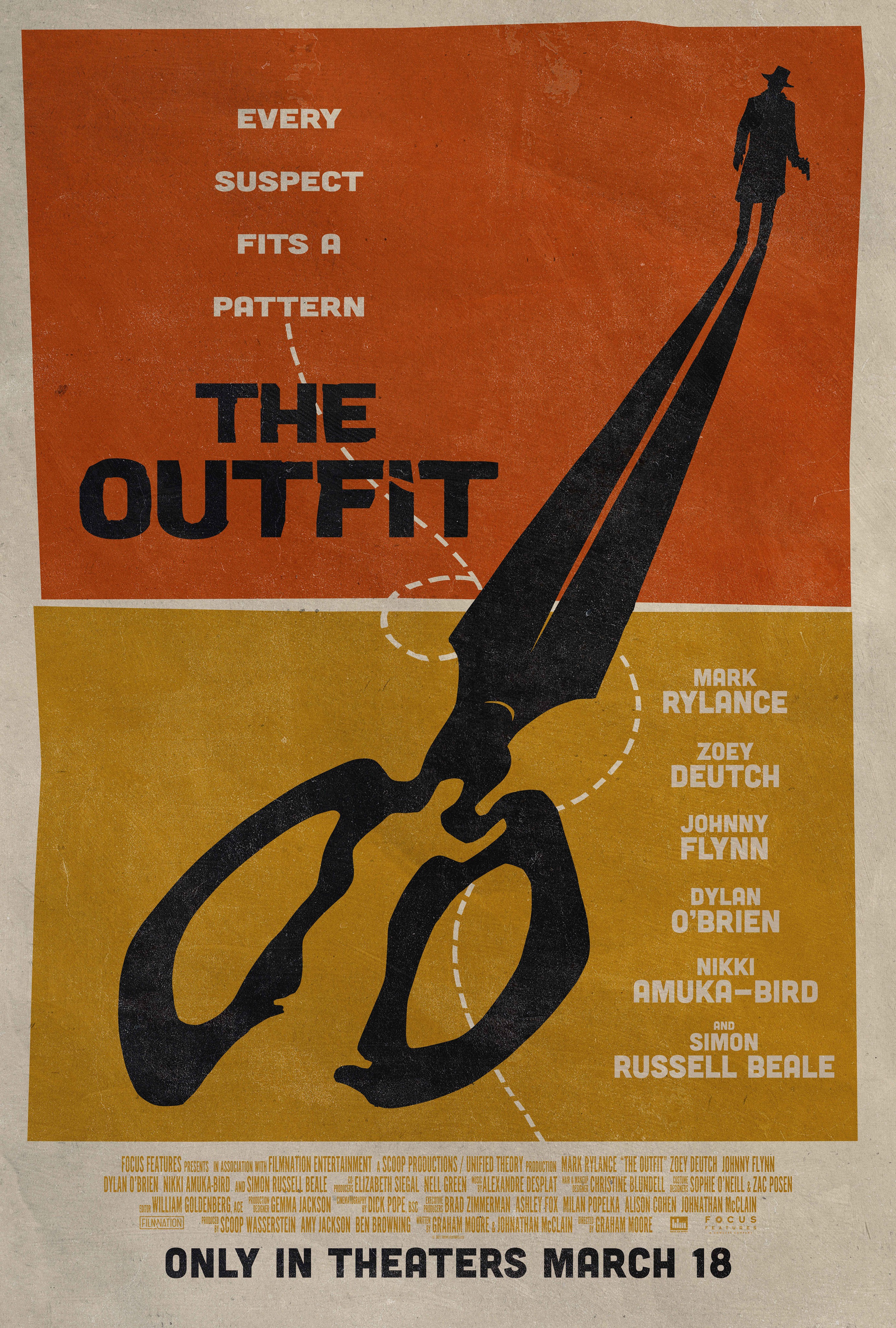 REVIEWED ON 2/24/2022 GRADE: A-