OUT AND ABOUT 
(director/writer: Peter Callahan; cinematographer: David Tumblety; editors: Graham Goodwin/Andrew Haffitz; music: Jano Manzali; cast:  Peter Callahan (Jeff Fisher), Maggie Lacie (Barbara), Tom Nelis (Coach Burns), Bridget White (Paula), Matthew Boston (David), Daniel Stewart Sherman (Ron); Runtime: 83; MPAA Rating: NR; producers: Ivon Visalli/Konstantin Von Krusenstiern; VOD/Freestyle Digital Media/Sugar Pond Films; 2023
"Pleasing but plotless vanity project."
Reviewed by Dennis Schwartz

Peter Callahan ("Against the Current"/"Last Ball") is the indie film's director, writer and star, in this pleasing but plotless vanity project. He plays the genial divorced middle-aged Jeff Fisher, who one sunny afternoon walks around his former Hastings-on-Hudson neighborhood, a wealthy suburb just outside of NYC, which is his actual hometown, and chats with a variety of different people he meets (none of whom interested me).

He has run-ins with such folks as his former high school baseball coach (Tom Nelis); his high school classmate Ron (Daniel Stewart Sherman), still living out his high school football glory days; an old girlfriend, Paula (Bridget White); his ex-wife Barbara's (Maggie Lacie) new husband, who lives with her in Jeff's old house; and strangers passing him on the sidewalk.

I lived there in the early 1970s for a year, in a hi-rise luxury building overlooking the Hudson River. The only things I miss is watching the boats pass and a German deli that made great sandwiches. I found the mostly ordinary people who lived there to be just ordinary. Therefore I wasn't that thrilled in seeing this pedestrian film. But as you can see, it's a safe, quiet and clean area to live and is only a short commute to the Big City. But as a movie, I wanted a little more than seeing what amounts to a glorified home movie.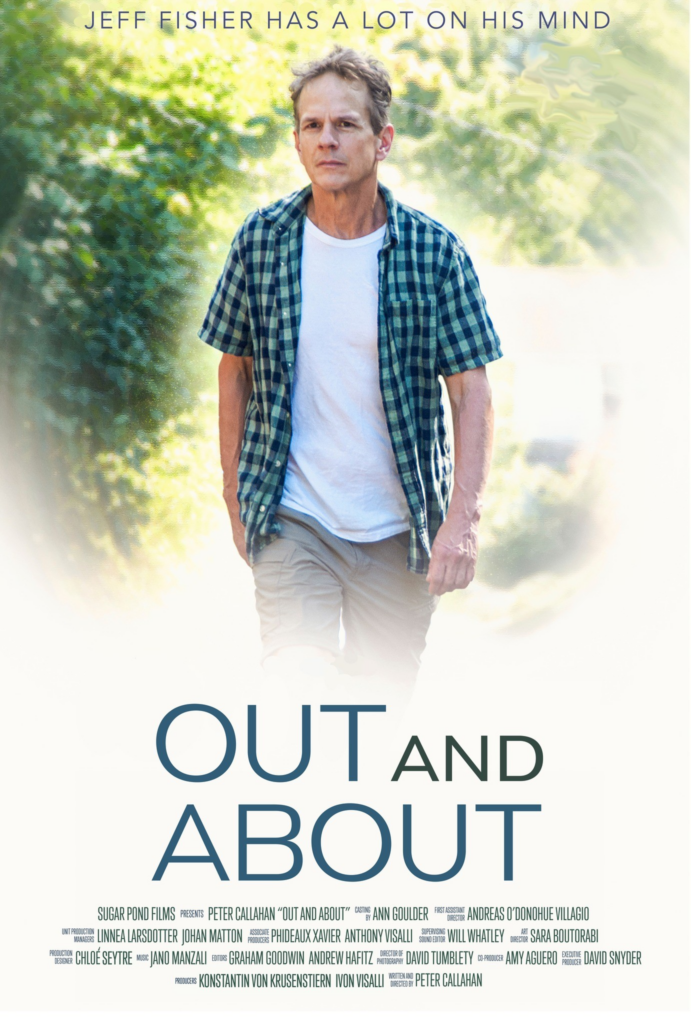 REVIEWED ON 5/25/2023  GRADE: B-