ONE FINE MORNING (Un beau matin)
(director/writer: Mia Hansen-Løve; cinematographer: Denis Lenoir; editor: Marion Monnier; cast: Elsa Guedj (Esther), Léa Seydoux (Sandra Kinsler), Melvil Poupard (Clément), Pascal Greggory (Georg Kinsler), Camille Leban Martins (Linn, elementary-school-age daughter of Sandra), Sarah Le Picard (Sandra's sister), Fejria Deliba (Leila), Nicole Garcia (Françoise); Runtime: 102; MPAA Rating: NR; producers; Philippe Martin, David Thion: Razor Fim/ Arte France Cinema/Weltkino Films; 2022-France/Germany-in French with English subtitles)
"Emotionally poignant drama of a young woman trying to make a go of it as she's dealt some of life's curses which she must adapt to."
Reviewed by Dennis Schwartz

The brilliant French filmmaker, in an arthouse film with autobiographical undertones, Mia Hansen-Løve("Bergman Island"/"Things to Come"), is the auteur of this emotionally poignant drama of a young woman trying to make a go of it as she's dealt some of life's curses which she must adapt to. A film that could be powerful at times as it reworks a familiar theme in a fresh way.

Sandra Kinsler (Léa Seydoux) is a struggling widowed single mother (hubby died 5 years ago), who works as a translator and lives in Paris with her impish eight-year-old daughter Linn (Camille Leban Martins). Sandra has the obligation of caring for her ailing father, Georg (Pascal Greggory), a former philosophy professor and a man of letters who has been suffering from Benson's syndrome, a neurodegenerative disease related to Alzheimer's, which has affected his eyesight and cognitive abilities.

During this troubling time she meets a married friend of her late husband in the park by accident, a cosmo-chemist, Clément (Melvil Poupaud), with a son the same age as her daughter Linn. They eventually become lovers, as he says his 10-year marriage is on the rocks. But since he won't divorce, Sandra, though refreshed by the passionate relationship, feels like the other woman and though she accepts it she's not happy about it.

Sandra's main concern is to help Georg in his last years, as they relocate him to a nursing home. Also helping is her sister (Sarah Le Picard), Georg's flighty leftist remarried ex wife, Françoise (Nicole Garcia), Georg's current companion Leila (Fejria Deliba) and nurses at the nursing home. Caring for an elderly parent is quite a taxing burden but a normal situation that many regular folks must go through. How Sandra handles this emotional taxing situation is the gist of this well-executed drama–one that tries its best to keep things real.
It played in the Directors' Fortnight portion at the 2022 Cannes Film Festival.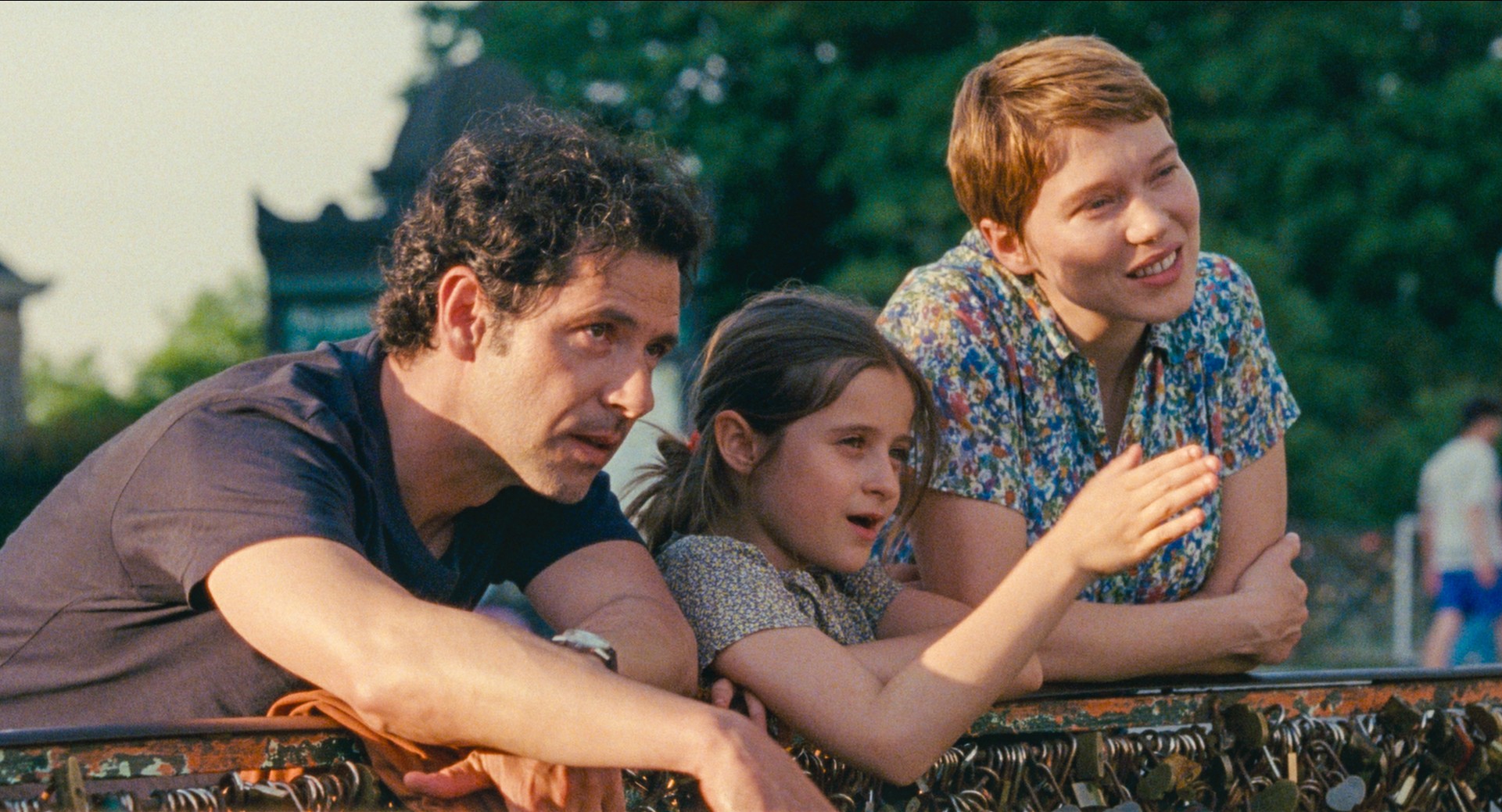 REVIEWED ON 5/28/2022  GRADE: B+