OLD HENRY
(director/writer: Potsy Ponciroli; cinematographer: John Matysiak; editor: Jamie Kirkpatrick; music: Jordan Lehning; cast: Tim Blake Nelson (Henry McCarty), Scoii Haze (Curry), Gavin Lewis (Wyatt), Trace Adkins (Al), Stephen Dorff  (Ketchom), Richard Speight Jr. (Dugan), Max Arciniega (Stilwell), Brad Carter (Branigan); Runtime: 99; MPAA Rating: NR; producers; Michael Haggerty/Shannon Houchins; Shout! Studios: 2021)
"The action B-western is lean, mean and economically filmed."
Reviewed by Dennis Schwartz
 
The action B-western is lean, mean and economically filmed and admirably written and directed by Potsy Ponciroli ("Howard's Hill"/"Super Zeroes") as an old school western.

It's set in 1906 Oklahoma County, where the ornery, scowling old-timer with a droopy handlebar 'tache,, Henry McCarty (Tim Blake Nelson, in another brilliant quirky performance by Nelson but this time he carries the film as the lead), is a secretive widowed pig farmer living on the isolated farm with his timid teenage son Wyatt (Gavin Lewis). The plot has a mysterious, injured stranger, Curry (Scott Haze), with a satchel of obviously stolen cash hiding out at his place and is warily given shelter. Sheltering him leads to a later collision course with the aggressive sociopath Ketchum ( Stephen Dorff) and his villainous posse who claim to be the law but are really outlaws who are looking for the one who stole their money.

The film becomes a blast when the action kicks in at the climax, and its aim becomes clear–of showing an isolated and vulnerable family trying to protect itself from outsiders and the modern world.

The surprise in the third act over Henry's secret past elevates the story, that's atmospheric with its rural western contours and filled with nostalgia for the old days . It's a film where one of the characters does a Gabby Hayes and actually says "skedaddle."  

Jordan Lehning's brooding cello score works wonders reflecting the dark times.
The quality western helps the dying genre as it raises it from the dead in modern times. And Nelson, as the hick farmer, does a variations on the western roles he has previously done for the Coen Brothers in films like "O Brother, Where Art Thou?" and "The Ballad of Buster Scruggs," but this time he plays his character for real without comedy.

I shouldn't forget bank robbers and oodles of western cliches also play a part in the story, or by gosh! I'd be remiss.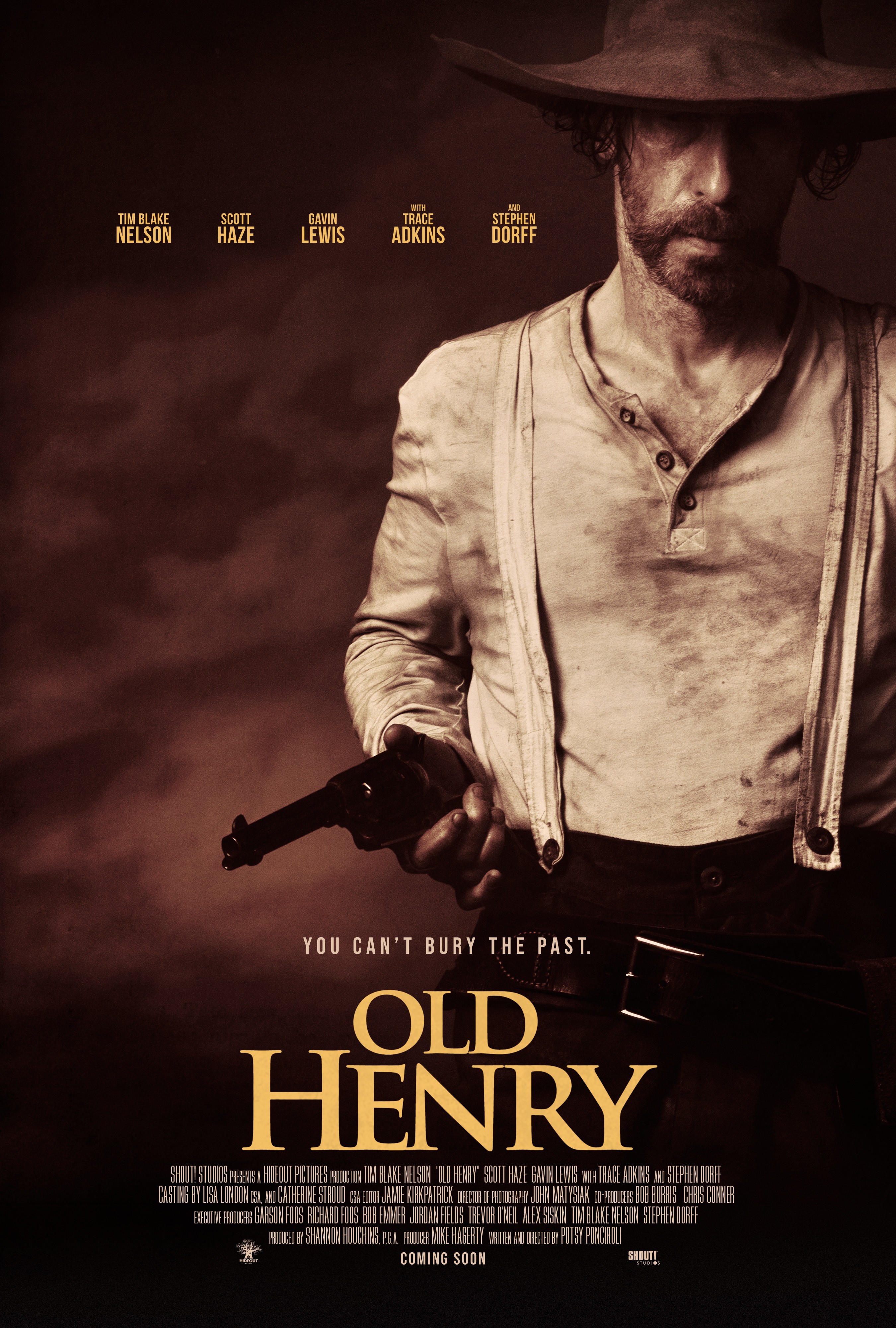 REVIEWED ON 9/11/2021 GRADE: B+