OF HUMAN HEARTS
(director: Clarence Brown; screenwriters: Bradbury Foote/story Benefits Forgot by Honore Morrow/Conrad Richter; cinematographer: Clyde De Vinna; editor: Frank E. Hull; music: Herbert Stothart; cast: Walter Huston (Ethan Wilkins), James Stewart (Jason), Beulah Bondi (Mary Wilkins), Charles Coburn (Dr. Charles Shingle), John Carradine (President Lincoln), Gene Reynolds (Jason as a child), Leona Roberts (Sister Clarke), Minor Watson (Captain Griggs), Guy Kibbee (George Ames), Ann Rutherford (Annie Hawkes), Leatrice Joy Gilbert (Annie Hawkes as a child), Robert McWade (Dr. Lupus Crumm), Gene Lockhart (Quid), Sterling Holloway (Chauncey); Runtime: 100; MPAA Rating: NR; producers: John W. Considine, Jr./Clarence Brown; MGM; 1938-B/W)
"Though largely forgotten today, this film has one of Jimmy Stewart's better early performances."
Reviewed by Dennis Schwartz

A lyrical family drama set in the poor Ohio Valley in the 19th century that's directed as an American moral fable by Clarence Brown ("Anna Karenina"/"The Human Comedy"). It's based on the story Benefits Forgot by Honore Morrow and is written by Bradbury Foote and Conrad Richter. In its search for a title, a radio contest was held and the winner was a high school student from Greenville, South Carolina.


Though largely forgotten today, this film has one of Jimmy Stewart's better early performances.


In the 1850s a humble but rigid preacher, Ethan Wilkins (Walter Huston), relocates with his loyal wife Mary (Beulah Bondi) and unhappy 12-year-old son Jason (Gene Reynolds) from a modest church in Maryland to an impoverished one in Ohio, where the pay is so little the family hardly manages to get by. The town leader, the arrogant storekeeper George Ames (Guy Kibbee), proposes to reduce the parson's promised salary from $400 to $250, and this is meekly accepted.

The saintly mom helps her son who is miserable there become a physician, as the town's drunken Dr. Shingles (Charles Coburn) lends him his medical book.

When Ethan stops a wild horse, Mary convinces him to buy it. She names the horse Pilgrim. When the preacher discovers his wife is buying the Harper's magazine for Jason, he gives the kid a spanking.


After ten years Dr. Shingles says the town should raise Ethan's salary and gets Ames to agree. Ethan takes a grown-up Jason (James Stewart) on his circuit and tells him to be content with little. Sister Clarke (Leona Roberts) gives Jason an old second-hand coat, but Jason is not pleased about it. Furthermore the grown Jason refuses to be whipped by his father. After Jason is beaten by dad in a real fight, he tells his mother he is leaving and takes the steamboat to the Baltimore College of Surgery. Jason tells Dr. Lupus Crumm (Robert McWade), the chief of staff, he will work under janitor Quid (Gene Lockhart) to support himself.

A letter to Jayson from home, relays that Dr. Shingles has told Mary that Ethan is dying. Jason attends the funeral.


Three years later, the impoverished Jason needs money for a Civil War uniform and gets it when Mary sells Pilgrim to the army.

The long-suffering Mary has not received a letter from Jason for two years. Meanwhile Jason as a humanitarian treats the wounded soldiers and is praised for his work by President Lincoln (John Carradine). Lincoln tells him Mary wrote to him. He then gently lectures Jason on gratitude and makes him write a letter to his mother to thank her for her support. After Jason saves the arm of Captain Griggs (Minor Watson), he's given Pilgrim. At the war's end, Jason rides home on Pilgrim to ask his mother to forgive him.

Though critically acclaimed, because it was so downbeat it was a commercial flop.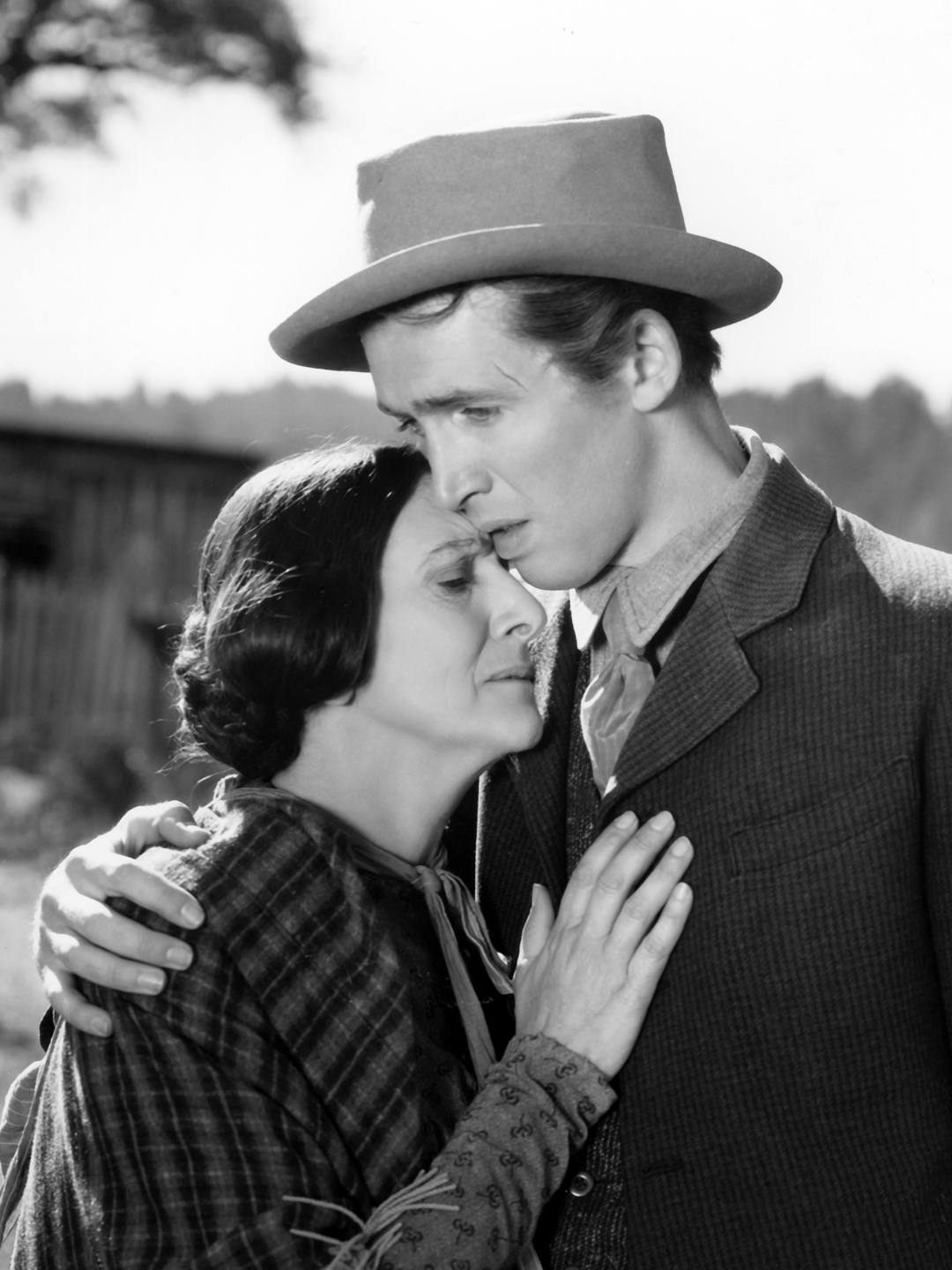 REVIEWED ON 7/10/2023 GRADE: B