NON-STOP
(director: Jaume Collet-Serra; screenwriters: John W. Richardson/Christopher Roach/Ryan Engle/story by Richardson & Roach; cinematographer: Flavio Labiano; editor: Jim May; music: John Ottman; cast:  Liam Neesom (Bill Marks), Julianne Moore (Jen Summers), Linus Roache (David),  Scoot McNairy (Tom Bowen), Bar Paly (Iris Marianne), Michelle Dockery (Nancy), Corey Stoll (Austin Reilly), Nate Parker (Zack), Jon Abrahams (David Norton), Omar Metwally (Dr. Nasir),  Jason Butler Hyner (Kyle), Shea Whigham (Agent Marenick), Lupita Nyong'o (Gwen), Anson Mount (Jack Hammond); Runtime: 107; MPAA Rating: PG-13; producers: Joel Silver, Alex Heineman, Andrew Rona; Universal Pictures; 2014)
"It's the kind of easy role Neeson can play in his sleep."
Reviewed by Dennis Schwartz

Spanish director Jaume Collet-Serra  ("Unknown"/"Run All Night") gets some thrills out of this fast-paced but second-rate formulaic ticking-clock terrorist airplane thriller before its script by John W. Richardson, Christopher Roach and Ryan Engle and story by Richardson and Roach collapses from being so hammy and heavy-handed.

The Belfast-born Bill Marks (Liam Neeson) is an alcoholic U.S. air marshal, a former fired member of the NYPD, and someone coping with personal demons as he must now also cope with a terrorist threatening to blow up a British commercial plane from an unnamed airline on a transatlantic flight from New York to London if a $150 million isn't transferred into an offshore account in his name, or a passenger will die every 20 minutes. It's the kind of easy role Neeson can play in his sleep.

Bill is taunted by text messages sent by a passenger over a supposedly secure line by a smart phone, as Bill is set up as the fall guy of a complexly plotted scheme that the public learns about through social media. Bill's only friends are a chatty passenger (Julianne Moore) and two brave stewardesses (Michelle Dockery & Lupita Nyong'o). And even they have some doubts.

The threat is real, as bodies start to pile up. Meanwhile Bill tries to figure out which passenger is sending the messages, while the captain (Linus Roache) is told by the authorities on the ground to not trust the air marshal and keep the same flying height to land the plane at a destination spot they have chosen.

But Bill, after fist-fighting in the bathroom with some of the passengers, convinces them he's the good guy when he cleverly figures out where the bomb, equipped with the LCD countdown display, is hid and set to go off in a matter of minutes.

The climax is a disappointment, as the passenger terrorist is revealed. Also his motivation for framing Bill and wanting to bring the plane down seems absurd. Thankfully the plane safely crash-lands in Iceland, and Bill gives a grand speech to the passengers about pulling together to survive.

It's a disposable film making no sense, and it can't sustain its tension as it smugly gives in to its trite contrivances.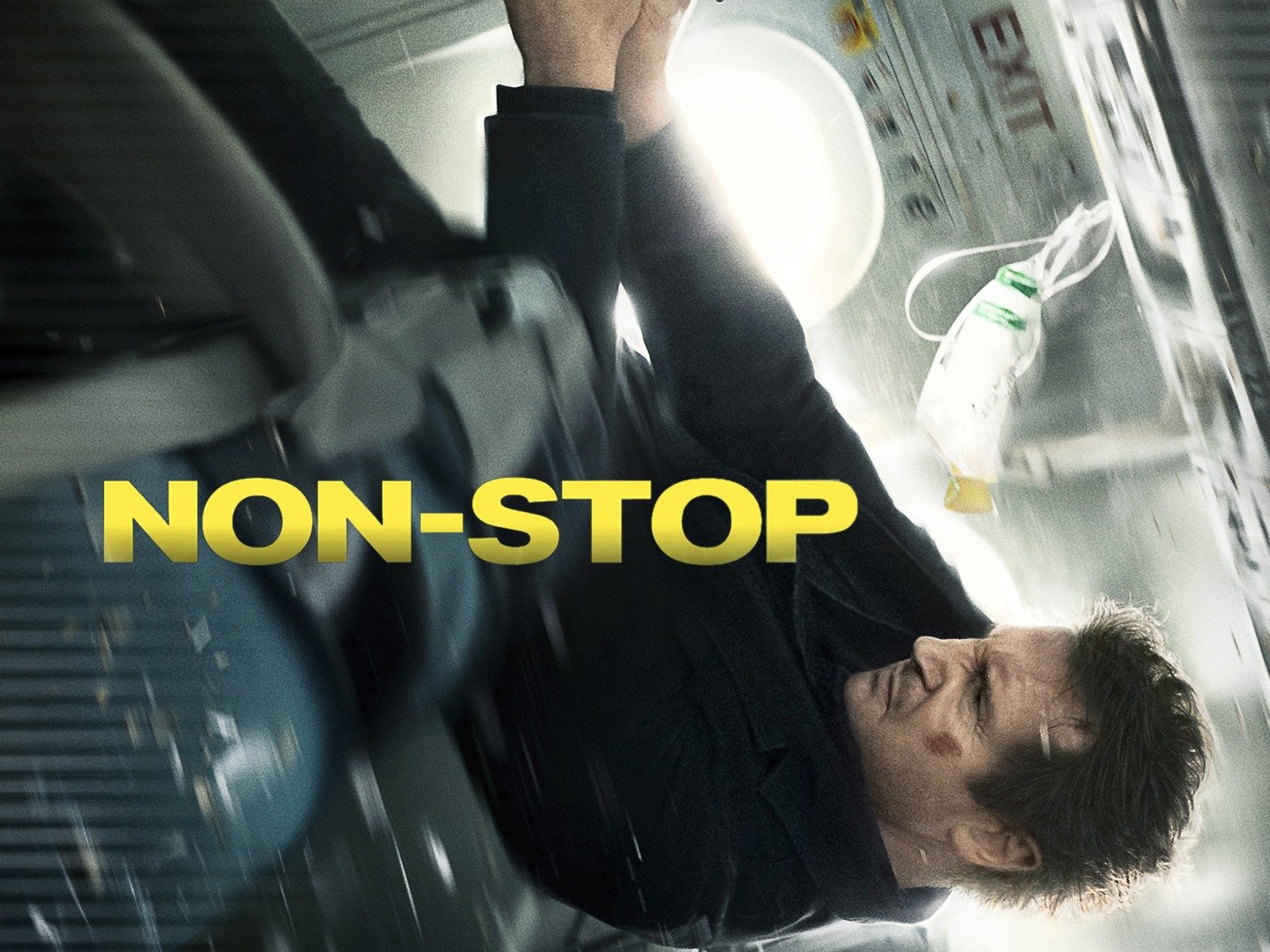 REVIEWED ON 7/10/2022 GRADE: C+