NO BLADE OF GRASS
(director: Cornel Wilde; screenwriters: from the novel The Death of Grass by John Christopher/Sean Forrestal/Jefferson Pascal; cinematographer: H.A.R. Thompson; editor: Frank Clarke/Eric Boyd-Perkins; music: Burwell Whibley; cast: Nigel Davenport (John Custance),  Jean Wallace  (Ann Custance),  John Hamill (Roger Burnham), Anthony May(Andrew Pirrie), Wendy Richard (Clare Pirrie),  Nigel Rathbone (Davey), Lynne Frederick  (Mary Cusance), Patrick Holt (David Custance), George Coulouros (Mr. Sturdevant); Runtime: 96; MPAA Rating: NR; producer: Cornel Wilde; MGM; 1970-UK; )
"A bleak, violent and humorless but provocative survival post-apocalyptic sc-fi film."
Reviewed by Dennis Schwartz

A bleak, violent and humorless but provocative survival post-apocalyptic sci-fi film. Sincerely directed by Cornel Wilde ("Beach Red"/"The Naked Prey"), who leaves us with his view of mankind turning back to its animal roots when civilization breaks down and the good citizen is so frightened he's ready to choose a demagogic strongman as leader–something he probably wouldn't have before. Writers Sean Forrestal and Jefferson Pascal base it on the 1955 novel The death of Grass by John Christopher.

The London Custance family-the architect father John (Nigel Davenport), wife Ann (Jean Wallace, Wilde's real-life wife, in her last film), and their children Davey (Nigel Rathbone) and Mary (Lynne Frederick) – because of a virus plague killing off the world crops, move immediately to the Scottish country-side to a well-stocked farm owned by David (Patrick Holt), the brother of Roger Burnham (John Hamill), the boyfriend of the teenaged Mary. Roger warns the family to leave London at once before martial law and anarchy sets in. Leaving that night, the family picks up their son at a boarding school and then stops off at a gun shop. But the owner (George Coulouros) refuses to sell them any weapons. He's shot by his assistant, an ex-Borstal boy, Andrew (Anthony May), who steals the guns and along with his girlfriend Clara (Wendy Richard) joins the family fleeing London.

Later, an orgy of violence kicks in, involving riots and killings and the rape of John's wife and daughter. Later on Custance's party is attacked by a biker gang, who steal their cars and supplies. After another violent added-on incident, the survivalists go on foot to the farm. At the farm, another escaping group joins them, but the farm owner refuses to admit such a mob. John leads an attack on the farm and against David, as David is killed. When Custance eventually takes control of the farm, he establishes a way to live in peace and must find a way to redeem himself from the monster he became.

The flawed film suffers from a superficial story, wooden acting and a sense of disbelief that never dissipates. Yet it retains a power reflecting on how apart the world is when it comes to caring for the disenfranchised.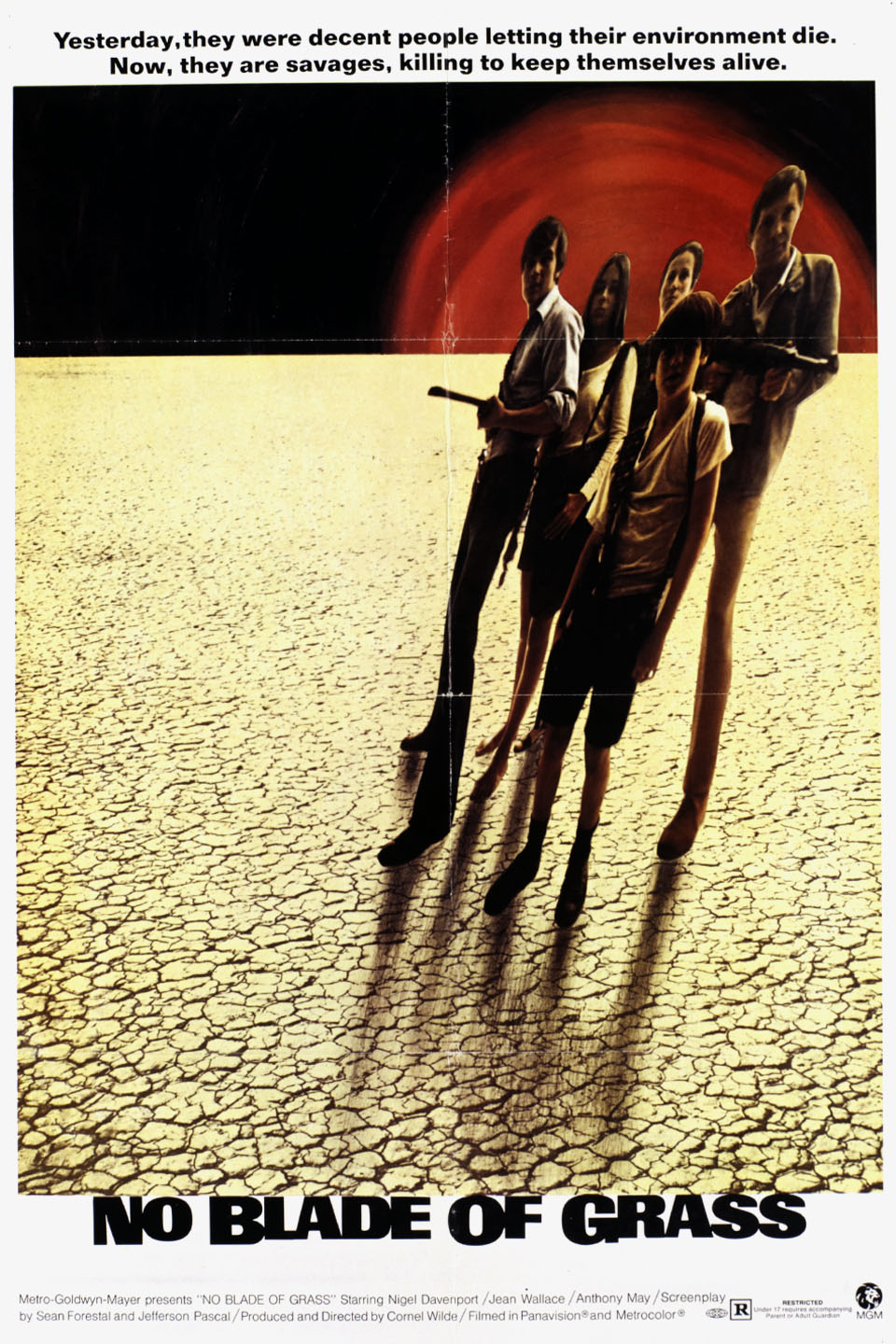 REVIEWED ON 1/29/2018 GRADE: B