MY SALINGER YEAR
(director/writer: Philippe Falardeau; screenwriter: based on the memoir by Joanna Rakoff; cinematographer: Sara Mishara; editors: Frédérique Broos/Mary Finlay; music: Martin Léon; cast: Margaret Qualley (Joanna), Sigourney Weaver (Margaret), Douglas Booth (Don), Colm Feore (Daniel), Seána Kerslake (Jenny), Brían F. O'Byrn (Hugh), Yanic Truesdale (Max), Théodore Pellerin (Boy from Winston-Salem); Runtime: 101; MPAA Rating: R; producers; Kim McCraw/ Luc Déry: IFC Films; 2020)
"When grounded it has some amusing moments."
Reviewed by Dennis Schwartz

A so-so script by director Philippe Falardeau ("Chuck"/"The Good Lie") that gives some lip service to the Salinger myth but is mainly a bland coming-of-age story based on the Joanna Rakoff 2014 memoir and her reactions to the author.
It pays homage to the writings of JD Salinger (of fame for his classic novel "Catcher in the Rye") with wry comments about him as a guru literary figure for the adventurous youth. The film is set in an old-fashioned NYC literary agency (that refuses to use computers even though they are emerging on the scene), in the '90s. The filmt reminded many of my fellow critic colleagues of following the same path as The Devil Wars Prada, but in a literary house.

After a happy visit in 1995 to her NYC friend, Jenny (Seána Kerslake), the wannabe poet, the twentysomething Joanna (Margaret Qualley), a California literary grad school student,  decides to live in the city and quickly gets work in one of the oldest literary agencies. Her bosses, the imperious Margaret (Sigourney Weaver) and Daniel (Colm Feore), are responsible for guarding the privacy of the famous reclusive writer (from the public, from lawsuits and from the gossip over the middle-aged writer's affair with a college student), while Joanna collects the author's fan mail without answering the letters (except for one time answering a teen's) and not passing them onto the author–a job she says is not doing anything to stimulate her creativity.

At the agency Joanna begins a romance with her fellow aspiring writer, the creepy Don (Douglas Booth), who is taken aback that she never read Catcher in the Rye.

The middling film feels strained over the several times it goes on flights of fancy, but when grounded it has some amusing moments and worthwhile reflections of Joanna's aimless personal life (but it never shows us if she has the right stuff to be a writer) and her misspent time learning how to become a writer while handling her clerical job and disillusionment.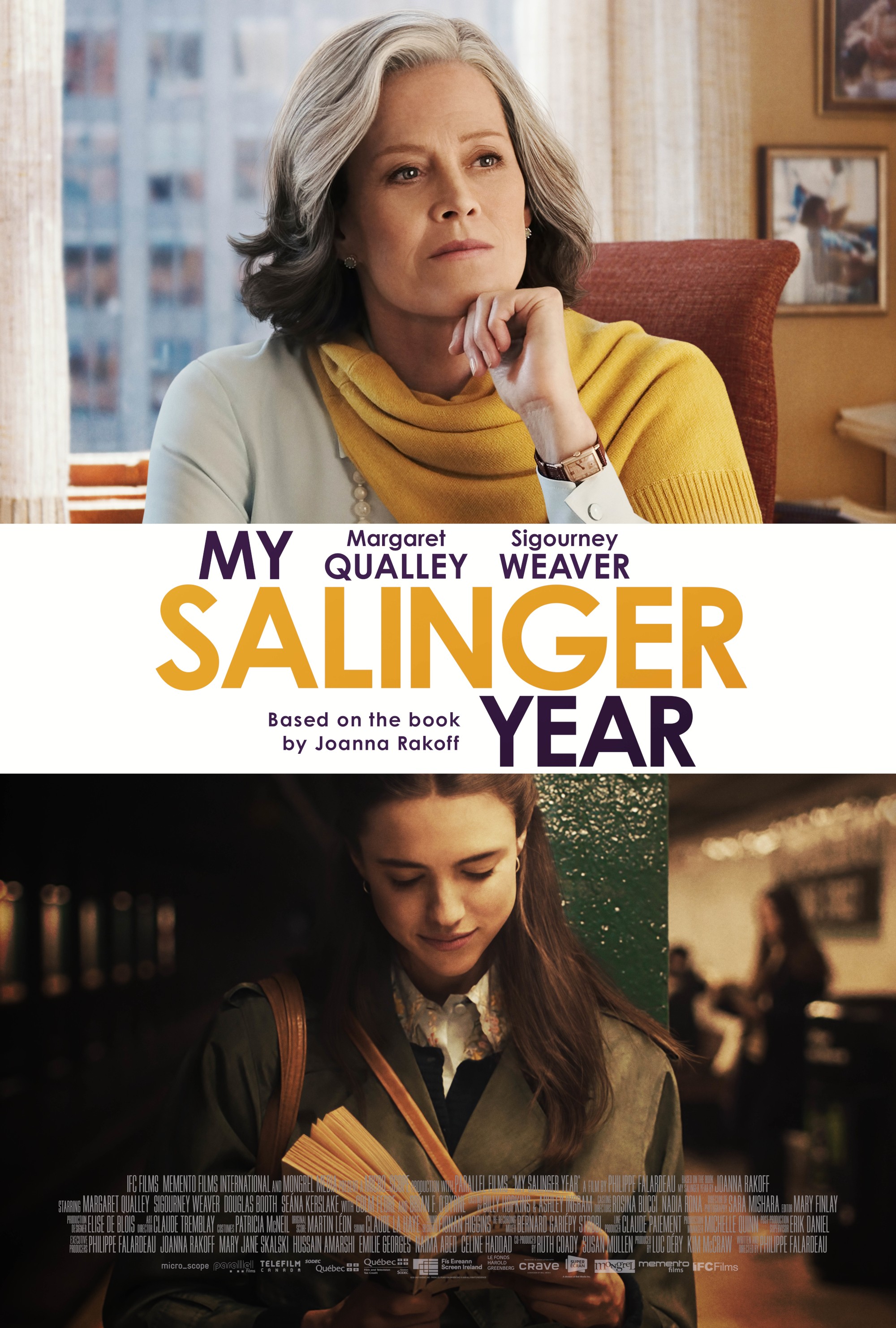 REVIEWED ON 1/12/2022 GRADE: C+