MY NAME IS VENDETTA (IL MIO NOME E VENDETTA)
(director/writer: Cosimo Gomez; screenwriters: Sandrone Dazieri/Andrea Nobile/story by Franco Fraternale, Fabio Guaglione & Cosimo Gomez; cinematographer: Vittorio Omodei Zorini; editor: Alessio Doglione; music: Giorgio Giampa/Marta Luccesini; cast: Alessandro Gassmann (Santo), Remo Girone (Don Angelo Lo Bianco), Marcello Mazzarella (Vituzzo), Alessio Praticò (Michele Lo Bianco), Francesco Villano (Rudi Crisara), Sinja Dieks (Ingrid Gruber), Ginevra Francesconi (Sofia), Gabriele Falsetta (Ferrario), Marco Boriero (Giornalista Inviato); Runtime: 90; MPAA Rating: NR; producers: Iginio Straffi/Alessandro Usai/Roberto Amoroso; Netflix; 2022-Italy-in Italian with English subtitles)
"A brutal but listless B-film Mafia revenge thriller set in Northern Italy."
Reviewed by Dennis Schwartz
Italian filmmaker Cosimo Gomez ("Ugly Nasty People") presents a brutal but listless B-film Mafia revenge thriller set in Northern Italy. Gomez co-writes it with Sandrone Dazieri and Andrea Nobile from a story by Franco Fraternale, Fabio Guaglione & Gomez.

An aging former Mafia enforcer for Don Angelo Lo Bianco's (Remo Girone ) "Ndrangheta" Sicilian gang, now a German speaking lumberjack named Santo (Alessandro Gassmann) in Austria, and his feisty young hockey star daughter Sofia (Ginevra Francesconi) flee to Milan when the rest of his family (his Austrian wife (Sinja Dieks) & uncle) is murdered by his former employers while he's under an assumed name and has been running from the mob for the last 20 years after killing in Calabria the Don's eldest son.

The on-the-run duo find a place to shelter down while the gruff but caring father plots his revenge and teaches Sofia how to handle herself in a knife fight and how to make IEDs.

The acting is good, but the script and the directing is not. It's a shallow film done-by-the-numbers, a film I've probably seen many times before.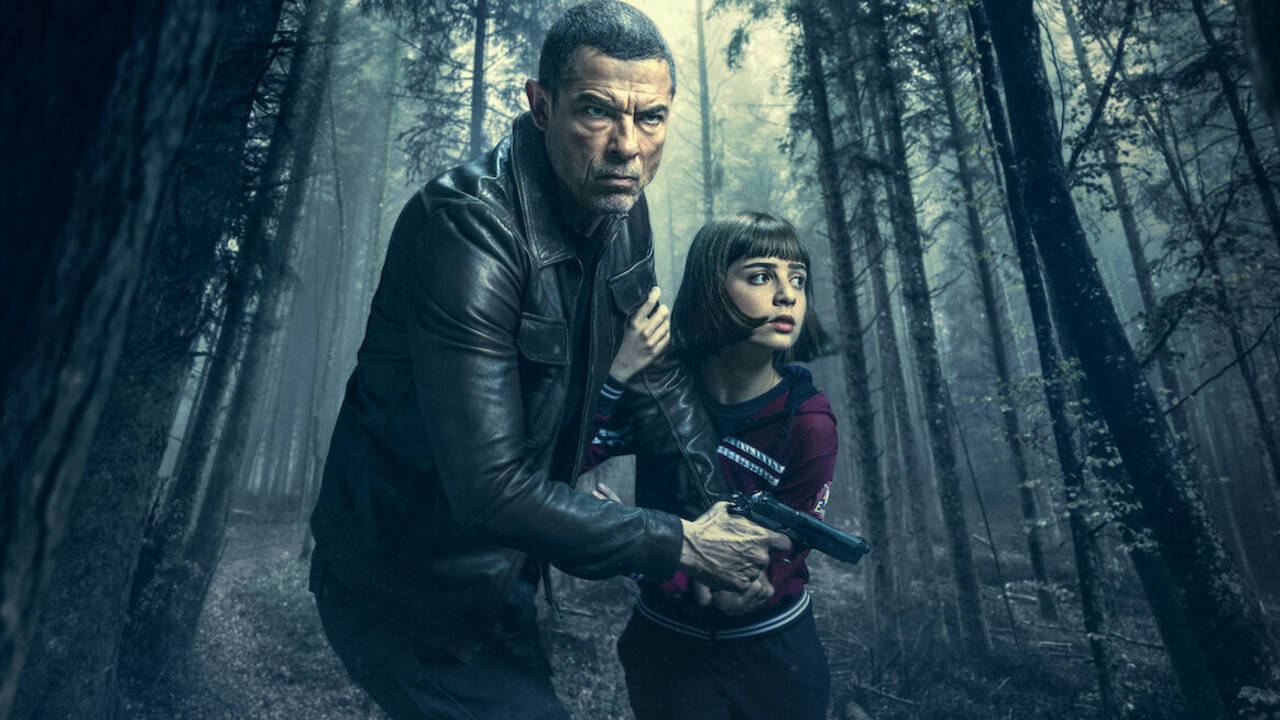 REVIEWED ON 1/11/2023 GRADE: C+