MINYAN
(director/writer:  Eric Steel; screenwriter: Daniel Pearle/based on the short story by David Bezmozgis; cinematographer: Ole Bratt Birkeland; editor: Ray Hubley; music: Kathleen Tagg/David Krakauer; cast: Riley Barnes (Yeshiva student bully), Brooke Bloom (Rachel), Michael Broadhurst (Driver 1), Amir Levy (Driver 2), Ron Rifkin (Josef), Christopher McCann (Herschel), Alex Hurt (Bruno), Samuel H. Levine (David), Mark Bruk (Rabbi), Eli Rosen (Principal Rabbi), Richard Topol (Zalman), Mark Margolis (Itzik), Carson Meyer (Alicia), Zane Pais (Nathan), Eleanor Reissa (Mrs. Greenberg), Gera Sandler (Simon), Lawrence Jansen (Itzik's son), Chris Perfetti (Eric), Chinaza Uche (Teacher); Runtime: 118; MPAA Rating: NR; producers; Luca Borghese, Luigi Caiola, Ben Howe, Eric Steel: Strand Releasing; 2020-in English, Russian, Hebrew, Yiddish, with English subtitles when necessary)
"Its fantastic klezmer-score by David Krakauer and Kathleen Tagg kept me feeling good even when morose."
Reviewed by Dennis Schwartz

The title, Minyan, stands for the quorum of 10 people required by Jewish law for communal prayer.

The thoughtful spiritual and sexual drama is leisurely paced at two hours.

It sensitively tells a gay coming of age story about a questioning Jewish teen in conflict with his Orthodox parents. It's set in the AIDS riddled NYC of the 1980s, and is eloquently directed with compassion by documentary filmmaker Eric Steel ("Kiss the Water"/"The Bridge"). It's based on the short story by David Bezmozgis, and is co-written by Steel and Daniel Pearle.

The main focus of the story is on the disaffected Brooklyn raised teen high school student David (Samuel H. Levine). His Russian-Jewish mom insists he gets schooled at a Brighton Beach yeshiva, which he hates and as a result becomes the school bully. He has a quiet but rebellious demeanor and relates better to the old people in his community, like his religious widowed grandfather Josef (Ron Rifkin), than to the straight teenagers his age.

Unhappy at home (mom is overbearing and dad beats him), it's arranged for him to move in with his grandfather, who can no longer afford to stay in his big apartment after his wife's recent death and has applied for subsidized housing at a religious center in the Brooklyn neighborhood. The new neighbors welcome the men into the building, as David becomes the needed tenth man for a minyan in the building's prayer room.

While filled with sexual desires, David goes by subway to the East Village with his heterosexual student friends but strays from them one day, to go into the lively Nowhere gay bar, during the afternoon, and connects with an irascible hunky gay bartender Bruno (Alex Hurt, the son of William Hurt) for his first sexual encounter.

Back in his Brooklyn residence David begins a curious friendship with two old-timers –the slightly perverse former soldier Itzik (Mark Margolis) and the more kindly intellectual Holocaust survivor Herschel (Christopher McCann), who live in the same building down the hall and have taken an innocent liking to him. Both their wives died and they have been living happily together ever since (with the gossip being they are closeted gays).

David transfers to public school, where he can now read James Baldwin and wonder where his life is heading at this dangerous time when the AIDS epidemic is running wild in the gay community.

What the film does really well is show David's sexual yearnings getting the better of him. But it's not the kind of film that provides too many answers about the kid's inner motivations as it instead keeps raising interesting questions.

Its fantastic klezmer-score by David Krakauer and Kathleen Tagg kept me feeling good even when morose.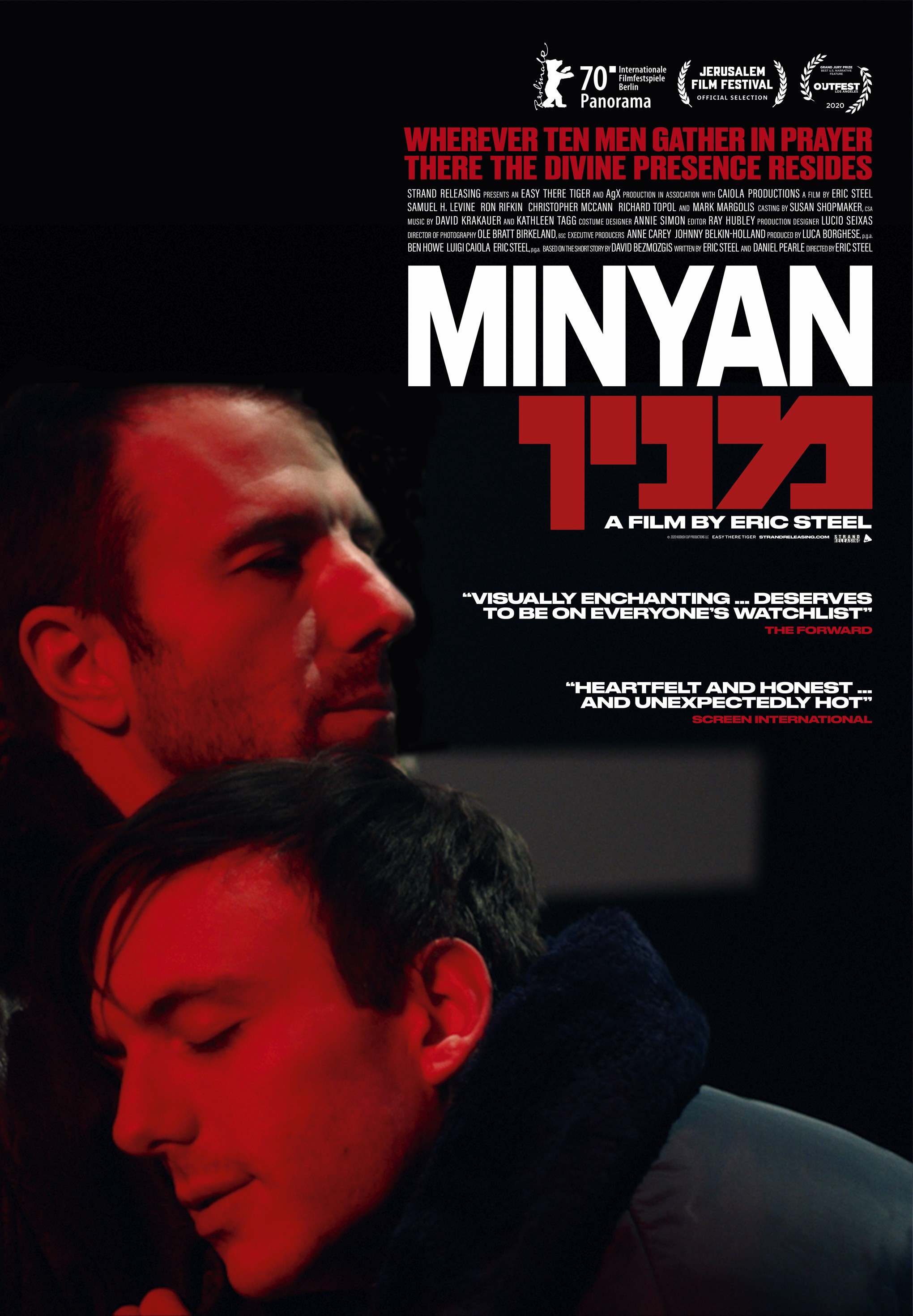 REVIEWED ON 10/24/2021 GRADE: B