METAL LORDS
(director: Peter Sollett; screenwriter: D.B. Weiss; cinematographer: Anette Haellmigk; editor: Steve Edwards; music: Ramin Djawadi; cast: Jaeden Martell (Kevin), Adrian Greensmith (Hunter), Isis Hainsworth (Emily), Noah Urrea (Clay), Brett Gelman (Dr. Sylvester), Sufe Bradshaw (Dean Swanson), Joe Manganiello (Dr. Troy Nix); Runtime: 97; MPAA Rating: R; producers; Greg Shapiro/ D.B. Weiss: Netflix; 2022)
"The slight film has charm."
Reviewed by Dennis Schwartz

Peter Sollett("Freeheld") directs this generic garage band teen movie of nerds who fight back against school bullies by forming a heavy metal band. The slight film has charm. It's written by D.B. Weiss, co-creator of HBO's "Game of Thrones," who makes a point of saying that bullied teens are often drawn to heavy metal where they can make some noise and get some recognition.

There's a Black Sabbath poster in the basement home where the misfit start-up band Skullf–ker practices. The white boy members attend the suburban Glenwood Valley high school.

The introverted Kevin (Jaeden Martel), a member of the school marching band, plays the snare drum, and a member of Skullf–ker . He is best friends with the long-haired rich kid lead singer Hunter (Adrian Greensmith), a Judas Priest follower, whose divorced plastic surgeon father (Brett Gelman) gives him full support to do his heavy metal band thing, which means fully funding the band. But their father-son relationship has problems and only improves when they become more honest with each other.

Hunter desires to win the school's Battle of the Bands contest while Kevin desires to party with the in-crowd, and in his budding romance with the animated marching band Scottish-American cellist Emily (Isis Hainsworth–soon to be third member of the heavy metal band).

At the climax of the Battle of the Bands contest the Skullf–ker's play their metal anthem, named "Machinery of Torment," with lyrics by Weiss and music by executive music producer Tom Morello. This is the highlight of the film.

The coming-of-age musical drama plays a clunky tune, but for its target audience (those into heavy metal) it could work as the music is not bad.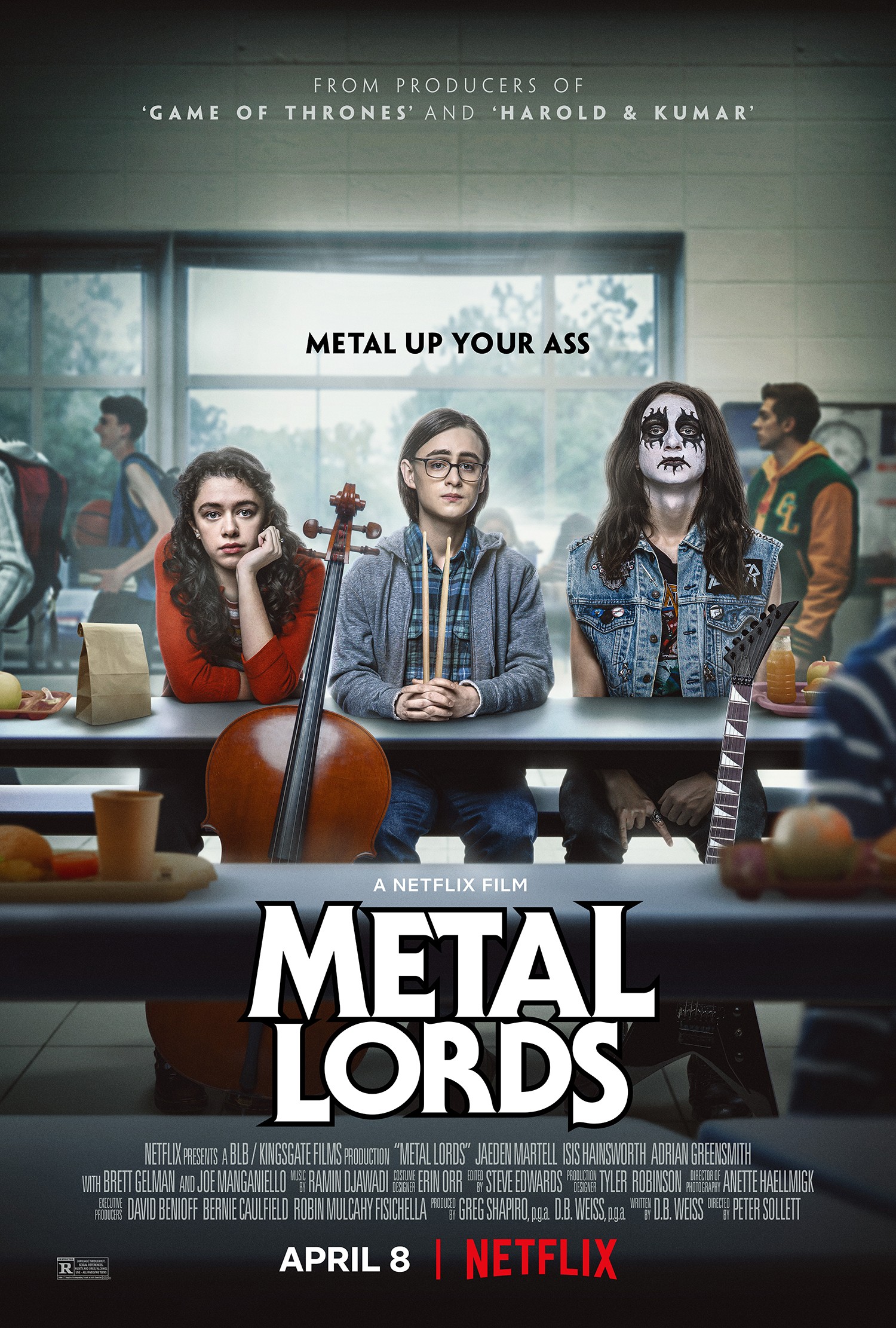 REVIEWED ON 4/22/2022 GRADE: B-