MEGAN LEAVEY
(director: Gabriela Cowperthwaite; screenwriters: Pamela Gray/Annie Mumolo/Tim Lovestedt; cinematographer: Lorenzo Senatore; editor: Peter McNulty; music: Mark Isham; cast:  Kate Mara (Megan Leavey), Edie Falco (Jackie Leavey), Ramón Rodríguez (Matt Morales), Bradley Whitford (Bob, her father), Common (Gunny Martin), Tom Felton (Andrew Dean), Will Patton (Jim), Geraldine James (Military Veterinarian),  Corey Johnson (Master Sergeant), Jonathan Howard (Walters), Andrew Masset (Chuck Summer); Runtime: 116; MPAA Rating: PG-13; producers: Mickey Liddell, Pete Shilaimon, Jennifer Monroe; Bleecker Street; 2017)
"A heart-warming weepy melodrama that's especially tuned into dog lovers."
Reviewed by Dennis Schwartz

Gabriela Cowperthwaite ("Blackfish") competently directs a heart-warming weepy melodrama that's especially tuned into dog lovers. It's written with verve by Pamela Gray, Annie Mumolo, and Tim Lovestedt, and is based on a true story. It's primarily a love story between dog and woman, telling us that the bond between a handler and an animal can transcend other relationships. The dog is a German shepherd named Rex (played mostly by Varco) who is a Military Police K9 unit dog used to sniff out explosives.

When the angst ridden Megan Leavey (Kate Mara) in 2001 couldn't stand living anymore with her nagging divorced mom Jackie (Edie Falco) at home in rural Valley Cottage, New York, the teenager enlists in the Marines to find meaning in her life. When caught peeing outside the chief officer's barracks at Camp Pendleton, she's punished with kennel duty and from what she observes at the training site gets the itch to be a dog handler. When the aggressive dog Rex severely bites his handler just before being shipped to Iraq, she's called in to take over and receives encouragement from her immediate superiors (Common and Tom Felton).

The combat scenes in Iraq are amazingly tense and real, as they show Megan and Rex do a search at a crowded market checkpoint in Ramadi, a search in the home of an armed insurgent and sniffing out IEDs in the desert of Fallujah that left both her and Rex wounded war heroes and a ticket home.

When her tour of duty ends, completing over a hundred missions from 2003 to 2006, the corporal is lonely and suffering from PTSD but doesn't re-enlist. While at home she can't connect with her belittling mom or her sad- sack emotionally overwhelmed real dad (Bradley Whitford), but hopes to redeem herself by adopting the wounded Rex. But the military vet (Geraldine James) labels the dog "unadoptable," applying the belief that a service dog can't be domesticated. Meanwhile the civilian Megan battles hard to adopt the dog by getting a petition signed with over twenty thousand signatures, with vigor seeks out her political reps and gains national notoriety from a successful TV appearance.

Megan has less difficulty recovering from the romantic breakup with fellow Marine dog handler in Iraq Matt Morales (Ramón Rodríguez), who irks her when he re-enlists. Her real love proves to be Rex, who taught her how to love, be confident and not fear life. In a predictable schematic manner the story moves forward to a spirited upbeat ending, where things break just right for Megan. But by this time I'm all-in on the storytelling to care about how gooey it has become.

A key strength of the film was the moving sympathetic performance by Kate Mara, who manages to personalize everything in such a convincing way so we only tune into her doggy affair and not to the destructive questionable Iraqi war.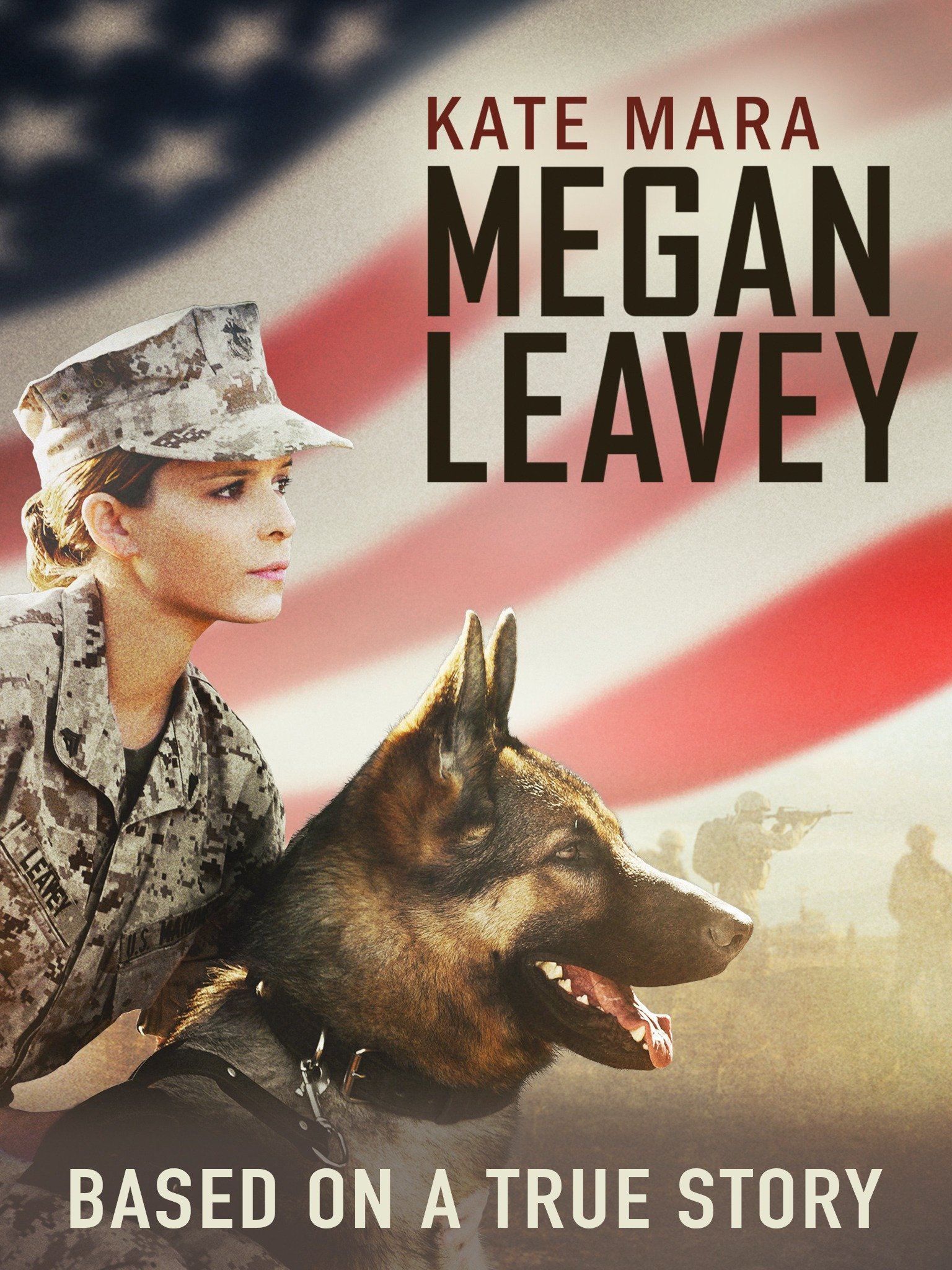 REVIEWED ON 6/11/2017 GRADE: B