MEASURE OF REVENGE
(director: Peyfa; screenwriters: story by Shirley Heng, Julian Lee, Kenny Walakandou; cinematographer: Bianca Butti; editors: Edmund Carson/Darren She/Peter Wong; music: Nick Urata; cast: Lillian Cooper (Melissa Leo, Jack Weary (Curtis), Jasmine Carmichael(Olivia, Curtis's pregnant girlfriend), Liza Colby (Fridae), Bella Thorne (Taz), Jamie Jackson (The Gardener), Michael Potts (Detective Eaton), Adrian Martinez (Theater Owner), Kevin Corrigan (Record Company Head); Runtime: 92; MPAA Rating: NR; producers; Timur Bekbosunov, Jen Gatien:Vertical Entertainment; 2022)
"A punchless B-movie thriller about vengeance."
Reviewed by Dennis Schwartz

A punchless B-movie thriller about vengeance. It's directed by first-timer Peyfa. Apparently that's the name used by the producer Peter Wong when directing. The story and screenplay is by Kenny Walakandou and co-writers Shirley Heng, Julian Lee and Kenny Walakandou.

The famous Broadway stage actress star Lillian Cooper (Melissa Leo) now only gets small character parts. Her famous rock singer son Curtis (Jack Weary) is an addict just out of rehab thanks to her. He and his pregnant girlfriend Olivia (Jasmine Carmichael) have according to the NYPD detective Eaton (Michael Potts) died in an accidental death due to an overdose.

Not believing the police report, Lillian investigates on her own. This gets her to meet with her son's former drug dealer, the photographer and his one time lover Taz (Bella Thorne), who points her in the direction of dealers who would sell bad drugs.

Lillian concocts a revenge scheme, playing characters out of Shakespeare and Poe to kill those responsible for her son's death, such as the drug dealer, nicknamed "the Gardener" (Jamie Jackson) and her son's band and the slimy record company head (Kevin Corrigan).

How she accomplishes this makes for some bad acting and viewing.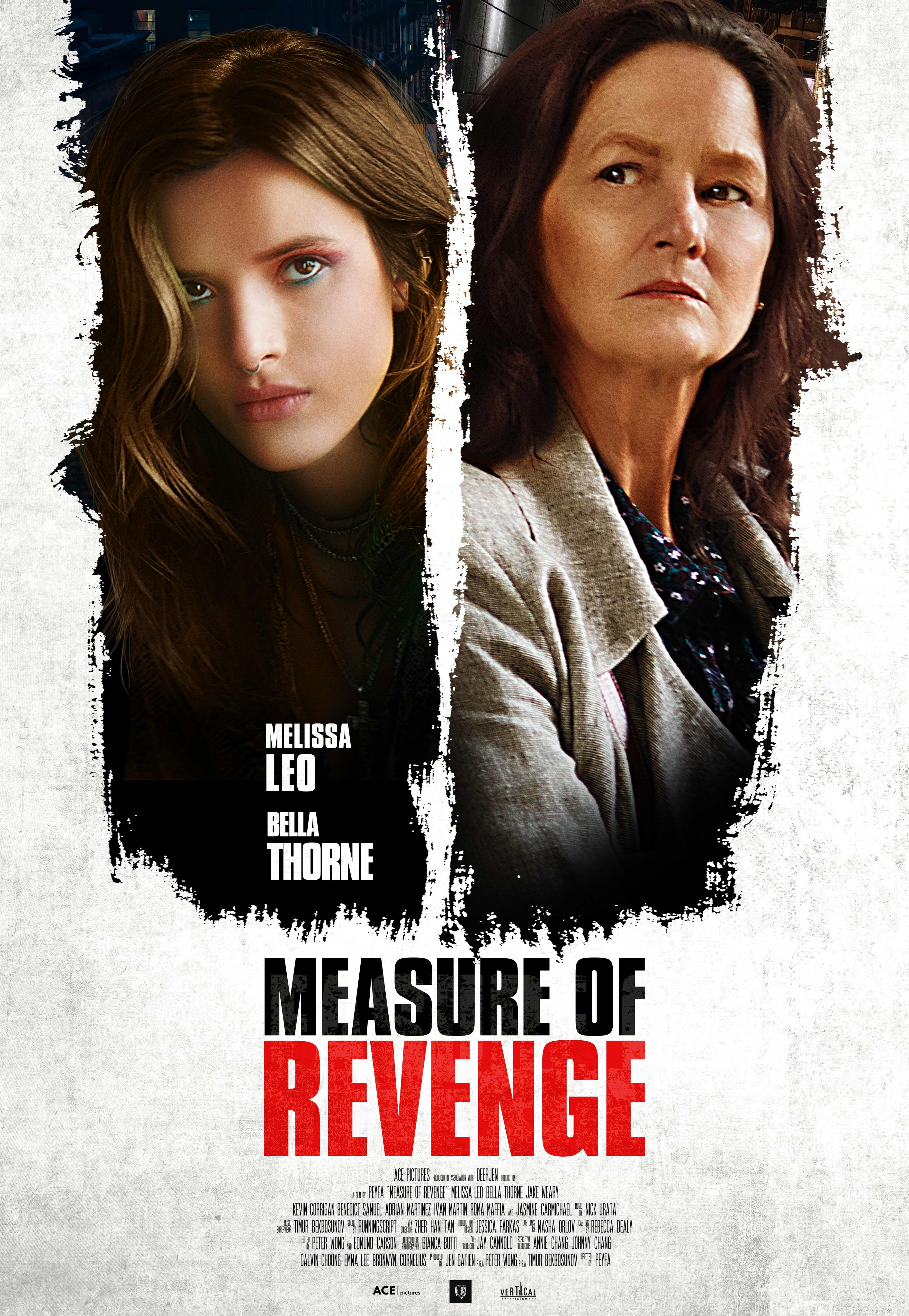 REVIEWED ON 3/22/2022  GRADE: C+