ME TIME
(director/writer: John Hamburg; cinematographer: Kris Kachikis; editor: Melissa Bretherton; music: Jeff Cardoni; cast: Kevin Hart (Sonny Fisher), Regina Hall (Maya), Mark Wahlberg (Huck), Che Tafari (Dash), Amentii Sledge (Ava), Diane Delano (Crossing Guard, Lenore), Luis Gerardo Mendez (Amando), Jimmy O. Yang (Stan Berman), Tahj Mowry (Kabir); Runtime: 101; MPAA Rating: R; producers: John Hamburg, Kevin Hart, Bryan Smiley; Netflix; 2022)
"It stinks on every level."
Reviewed by Dennis Schwartz
A moronic buddy comedy by filmmaker John Hamburg ("I Love You, Man"/"Along Came Polly"). It stinks on every level. Every gag lacks wit and is forced. Hamburg's script is dreck.

Sonny Fisher (Kevin Hart) is a suburban stay-at-home dad happily married to his architect wife Maya (Regina Hall). He does the house chores and looks after their two preteens, Dash (Che Tafari) and Ava (Amentil Sledge). The married Sonny has grown apart from his childhood bachelor best friend Huck (Mark Wahlberg), and their wild days are over because they have nothing in common anymore.

His supportive wife gives him a free weekend, taking the kids with her to her parents' house. But despite her love, he's jealous that Maya spends so much  time with her most important smoothie client, the mogul Armando Zavala (Luis Gerardo Méndez), as he suspects with no cause infidelity. 

Huck has invited him to his 44th birthday party in the hopes of reconnecting. Sonny can't help himself and jets to the desert to meet him. Once there he's attacked by a mountain lion. There are other dumb death-defying escapes and some morally inane adventures to fill out the unfunny narrative.

The comedy pokes fun at contemporary men and how male friendship is often shallow (like the film). It makes the stultifying point that balancing time for both family and friends is what suburban life is supposed to be about.

The film is punishing to watch. I think I'd rather be stuck in grid-lock traffic than watch such crap.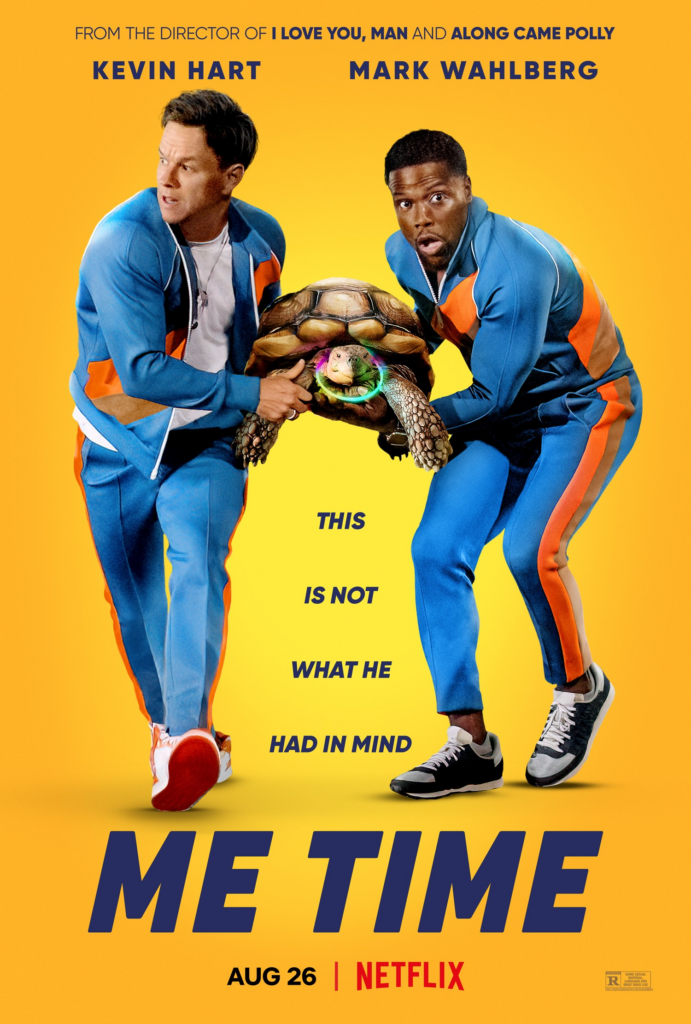 REVIEWED ON 8/30/2021 GRADE: D