MAYOR PETE
(director/writer: Jesse Moss; screenwriters: Jeff Seymann Gilbert; cinematographer: Thorsten Thielow; editor: Jeff Seymann Gilbert; music: Joe Wong; cast: Pete Buttigieg, Chasten Glezman Buttigieg, Mike Schmuhl, Al Sharpton, Lis Smith; Runtime: 96; MPAA Rating: R; producers; Jesse Moss, Jon Bardin, Dan Cogan, Amanda McBaine: Amazon Studios release; 2021)
"Drily takes us from one campaign stop to another."
Reviewed by Dennis Schwartz

The political drama is written and directed by documentary filmmaker Jesse Moss ("Boys State"/"The Bandit"). His co-writer is Jeff Seymann Gilbert. They fawn over a candidate who they deem will be a force in American politics for a long time to come. It follows Pete Buttigieg, the gay ex-mayor of South Bend, affectionately known by his fans as Mayor Pete, as he's on the campaign trail for the Democratic nomination for president in 2020.

Pete unexpectedly wins the Iowa caucus, campaigns throughout the country with his schoolteacher husband Chasten and receives from his vocal campaign communication director Liz Smith valuable debate pointers to make the stiff campaigner more exciting to the voter.

A big deal is made of him being the first openly LGBTQ American to run for such a high office, and also that even if he's only a millennial he seems more versed on the issues than his more seasoned rivals.

A big deal is made that his credentials are impeccable, as he was with naval intelligence in Afghanistan, and graduated from Harvard and Oxford, the latter as a Rhodes Scholar.

The filmmaker has unlimited access to his subject, but still does not present as intimate portrait of him as it should have (as Mayor Pete always looks like he's talking to the camera and never gives us some unrehearsed poses). What it lacks is some pop and frisson, as the documentary is adequate but not anything special.

It's framed around an interview, and drily takes us from one campaign stop to another. I think if Mayor Pete actually won the nomination the Democratic leaders would have fainted. Even though he's the much better candidate and person than his boorish, fascist-like Republican opponent, Trump, the polls tell us America is not ready for a gay president and would prefer the unfit for office Donald (someone the Democrats wanted defeated because they hated his guts, and wanted to take no chances losing). One of Mayor Pete's perceived flaws, whether they're right or wrong, because of his gayness he has found little support in the Black community.

The film's point is that time is on Mayor Pete's side to eventually be President, it just fails to tell us how much time he needs.

Since I followed the last presidential campaign on a regular basis, I learned zilch from this so-so documentary. The news covered everything that the film covered, as the insider's view as promised never materialized.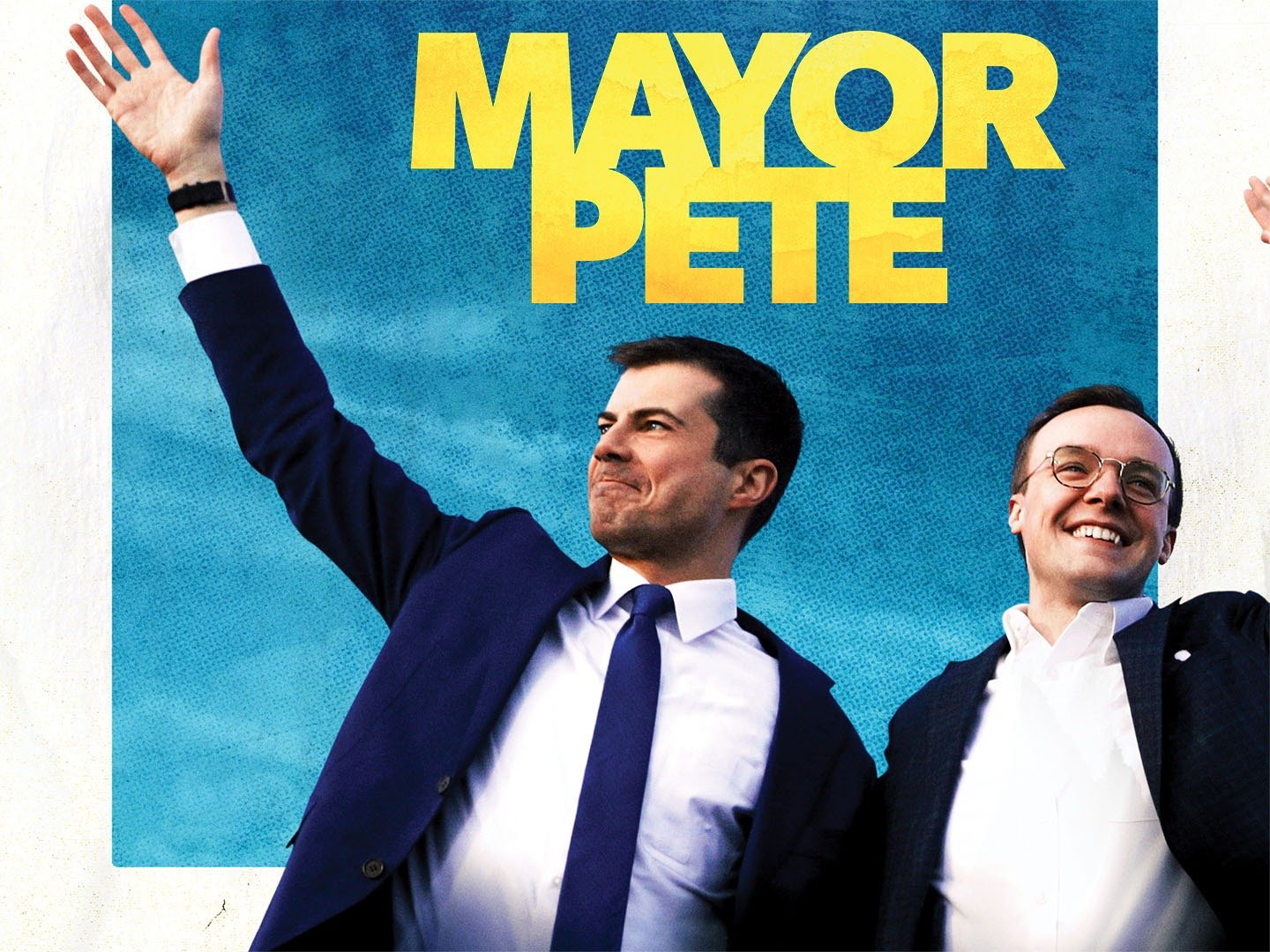 REVIEWED ON 1/7/2022 GRADE: C+