MASK, THE   (THE EYES OF HELL)
(director: Julian Roffman; screenwriters: Franklin Delessert, Sandy Haver, Frank Taubes, script for Dream Sequences – Slavko Vorkapich; cinematographer: Herbert S. Alpert; editor: Stephen Timar; music: Louis Applebaum; cast: Paul Stevens (Dr Allan Barnes), Claudette Nevins (Pamela Albright), Bill Walker (Lieutenant Martin), Anne Collings (Jill Goodrich), Norman Ettinger (Professor Quincey), Martin Lavut (Michael Radin), Leo Leyden (Dr Soames); Runtime: 83; MPAA Rating: NR; producers: Julian Roffman/Nat Taylor; Kino Lorber Blue-ray; 1961-B/W, 3D-Canada)
"I found it trippy enough to get a cinema high."
Reviewed by Dennis Schwartz

The first Canadian film to be in 3-D (a standard fare 1950s type of a B-film horror pic that has become recognized for its bewitching dream sequences in 3-D). It's also the first Canadian film widely distributed in the United States. This oddball curio was heavily influenced by Hammer horror pics and the masterpiece horror classic Eyes Without a Face (1959), a favorite of mine.

Director Julian Roffman ("The Bloody Brood") keeps the low-budget and seldom seen horror pic diverting, as he makes The tribal South American Mask the Devil when worn and its 3-D dream sequences astonishingly surreal. It's fluidly written by Franklin Delessert, Sandy Haver, and Frank Taubes, while its startling Dream Sequences are most effectively written by Slavko Vorkapich. The film was shown in 3-D in theaters, with only its few dream sequences in 3-D.

A young archeologist Michael Radin (Martin Lavut) commits suicide after wearing a tribal mask he is restoring for a museum, that's endowed with strange powers that induce frightening nightmares in him as he develops an appetite for killing. He gave the mask to his therapist Dr. Allan Barnes (Paul Stevens) to observe, who when he put it on also has bad dreams and begins having urges to kill.

In the 1980s, the film was digitally restored and reissued to play on TV.

The dream sequences are freaky and unsettling, giving the film a good look. But the other parts to the film are shoddy, the acting below average and the dialogue risible.

But I found it trippy enough to get a cinema high.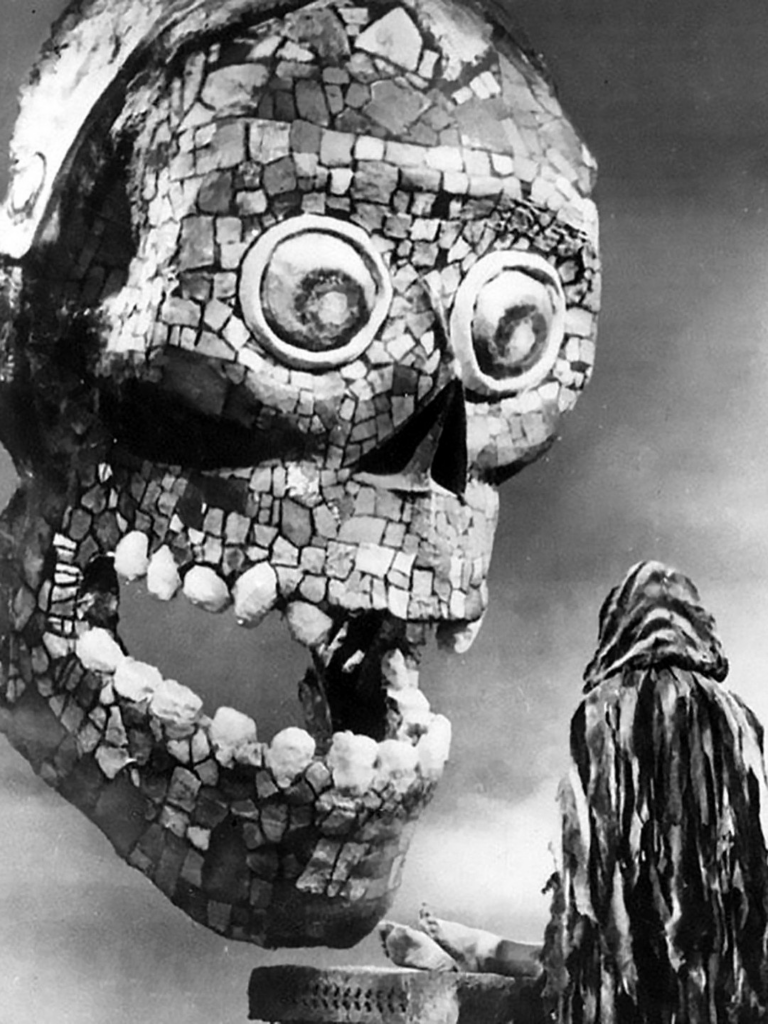 REVIEWED ON 5/13/2023  GRADE: B