MARTYRS LANE
(director/writer:  Ruth Platt; cinematographer: Márk Györi; editor: Chris Barwell; music: Anne Müller; cast:  Steven Cree (Thomas), Anastasia Hille (Lillian), Kiera Thompson (Leah), Sienna Sayer (Rachel), Hannah Rae (Bex), Denise Gough (Sarah); Runtime: 96; MPAA Rating: NR; producers; Christine Alderson, Katie Hodgkin: A Shudder release; 2021-UK)
"Dredges up real fears children have when they feel unloved."

"Dredges up real fears children have when they feel unloved."
Reviewed by Dennis Schwartz

The actress turned director-writer, Ruth Platt ("The Black Forest"/"The Lesson"), directs and writes this simple, gentle ghost story (with ghosts used as a metaphor for trauma). It proves to be a gloomy but eyeopening fable of childhood. The 10-year-old Leah (Kiera Thompson, whose superb performance anchors the film) lives in a crumbling old rectory with her popular with the flock vicar father Thomas (Steven Cree), someone who might be dedicated to his parish but has difficulty grappling with what his young child is experiencing; her distraught strangely acting mother, living with her dark moods and not giving her daughter the attention she needs; and her nasty college-bound big sister Bex (Hannah Rae), who is unable to comfort her– getting off scaring sis with an insensitive story that a Catholic massacre took place where they are residing.

The asthmatic little girl, left on her own to play, hears strange sounds in the house and is afraid her unloving mom will abandon her. This allows for her imagination to work overtime and allows the supernatural into the film, as a cherubic mysterious little girl named Rachel (Sienna Sayer) becomes her playmate and at night sleeps under the covers with her.

The Gothic ghost story is well-conceived; it offers several very real scares and dredges up real fears children have when they feel unloved.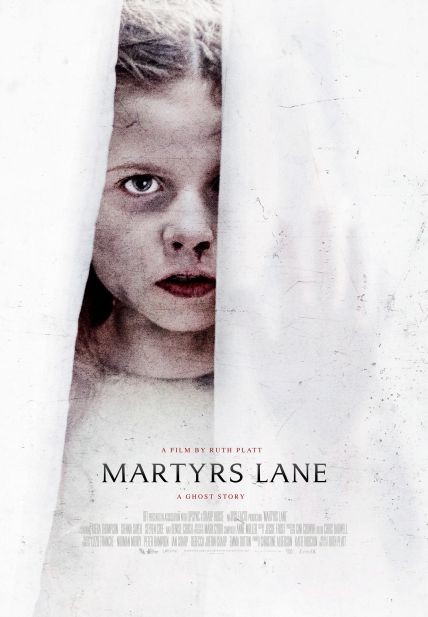 REVIEWED ON 8/31/2021 GRADE: B+