MAMMA ROMA
(director/writer: Pier Paolo Pasolini; screenwriter: Sergio Citti; cinematographer: Tonino Delli Colli; editor: Nino Baragli; music: Antonio Vivaldi/Carlo Rustichelli; cast: Anna Magnani (Mamma Roma), Silvana Corsini (Bruna), Ettore Garofalo (Ettore), Franco Citti (Carmine), Maria Bernardini (La Mariee), Marcello Sorrentino (Tonino), Lanfranco Ceccarelli (Carletto), Piero Morgia (Piero), Pasquale Ferrarese (Lino), Lamberto Maggiorani (Sick Man), Luisa Loiano (Biancofiore), Paolo Volponi (The Priest), Lusiano Gonini (Zacaria), Vittorio La Paglia (Signor Pellissier); Runtime: 110; MPAA Rating: NR; producer: Alfredo Bini; Criterion Collection; 1962-b/w-Italy-in Italian with English subtitles)
"A beautifully shot film."
Reviewed by Dennis Schwartz
The controversial Italian Marxist novelist and filmmaker Pier Paolo Pasolini's ("Accattone"/"The Gospel According to St. Matthew") drama is a perfect fit for the fiery Anna Magnani, who plays the Mamma Rosa part of a prostitute low-life aspiring for an upward mobility as a member of the bourgeoisie for herself and her repugnant teenage son (Ettore Garofalo), once abandoned but now back with a mom he cares little for. She's the only professional actor in the film

In 1975, the 53-year-old homosexual talented poetic filmmaker was brutally killed in the Rome suburbs by a hateful 17-year-old.

Pasolini's enticing neo-realist post-war film takes the form of a lament, overly sympathetic to the lower-class denizens and set in the outskirts of Rome (where Rosa lives in a subsidized apartment).

The middle-aged Mamma Rosa's former pimp (Franco Citti) threatens to tell her son mom was a prostitute and he was her pimp if she fails to come back to work for him.

It's a beautifully shot film, Vivaldi is the music most heard and Pasolini's shots were framed around the frescoes of his favorite artists Masaccio and of Giotto. Though meant for an under-class audience, his high-brow filming turned them off. Years later critics have valued this guilt-ridden leftist Catholic revolutionary art film as an aesthetically appealing melodrama of the lower-class trying to escape their poverty without the help of the church–who should be their natural ally.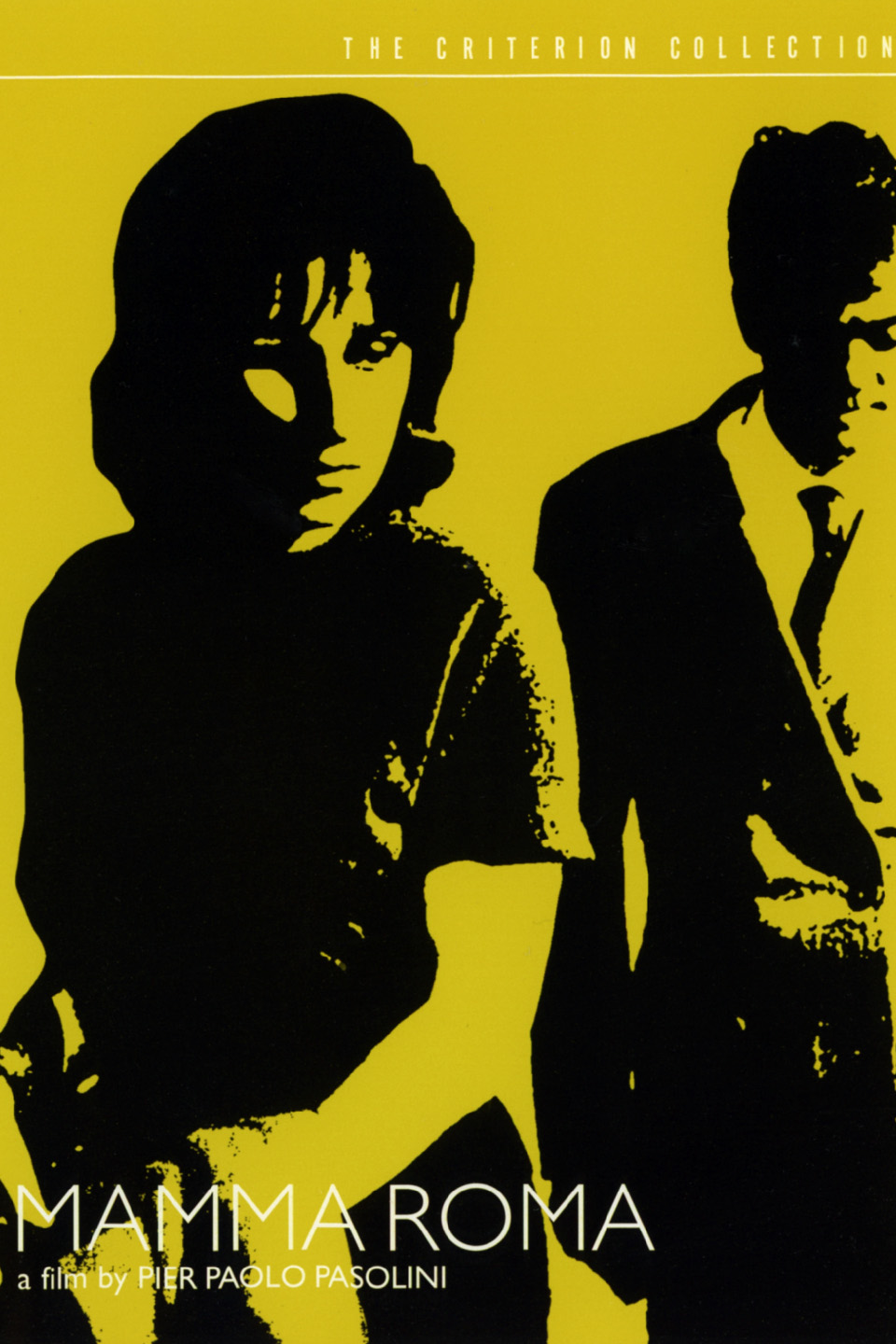 REVIEWED ON 10/11/2022 GRADE: B+