MAKE ME A STAR
(director: William Beaudine; screenwriters: Sam Mintz/Walter De Leon/Arthur Kober/based on the novel Merton of the Movies by Henry Leon Wilson and the play of the same name by George S. Kaufman and Marc Connelly; cinematographer: Alan Siegler; editors: LeRoy Stone/Edward Dmytryk; music: John Leipold; cast: Stuart Erwin (Merton Gill/'Whoop' Ryder), Joan Blondell (Flips Montague), Ben Turpin (Ben, the cross-eyed man), ZaSu Pitts(Mrs. Scudder), Ruth Donnelly(The Countess), Charles Seldon (Mr. Gashwiler), Florence Roberts(Mrs. Gashwiler), Dink Templeton (Buck Benson), Helen Jerome Eddy (Tessie), Sam Hardy (Jeff Baird), Oscar Apfel (Henshaw); Runtime: 86; MPAA Rating: NR; producer: B.P. Schulberg; Paramount; 1932-B/W)
"A fluff comedy that remains witless, overlong and overbearing."
Reviewed by Dennis Schwartz

A fluff comedy that remains witless, overlong and overbearing. It's based on the 1922 novel Merton of the Movies by Henry Leon Wilson and the 1923 play of the same name by George S. Kaufman and Marc Connelly. Director William Beaudine ("Boys Will Be Boys"/"Voodoo Man") helms this remake of a 1924 silent success, which is the second of three versions made (the third was made in 1947).

A gentle but mentally challenged small-town Simsbury grocery clerk, Merton Gill (Stuart Erwin ), is an aspiring Western actor, who receives an acting diploma from the National Correspondence Academy of Acting and quits his job to go to Hollywood to be a Western star. Applying for work at Majesty Studio, the same place his favorite cowboy star Buck Benson (Dink Templeton) works, he's left sitting every day for two months in the studio office without a job. The studio star, Flips (Joan Blondell), feeling sorry for him, gets him a job as an extra. As a goof she schemes with comic film director Jeff Baird (Sam Hardy) to let Gill think he's shooting a serious cowboy film, like one of Buck Benson's, but he makes it comedy without Gill's knowledge. At the preview Gill is shaken that everyone laughs at him, but seems almost ready to believe he can make a million dollars doing comedy, a form of movie making he always considered lowbrow and beneath his dignity as an artist, yet he remains in Hollywood rather than go home.

More interesting than the dull film are the many uncredited cameos from stars like Gary Cooper, Fredric March, Phillips Holmes, Clive Brook, Jack Oakie, Charles Ruggles, Maurice Chevalier, Claudette Colbert, Sylvia Sidney and Tallulah Bankhead.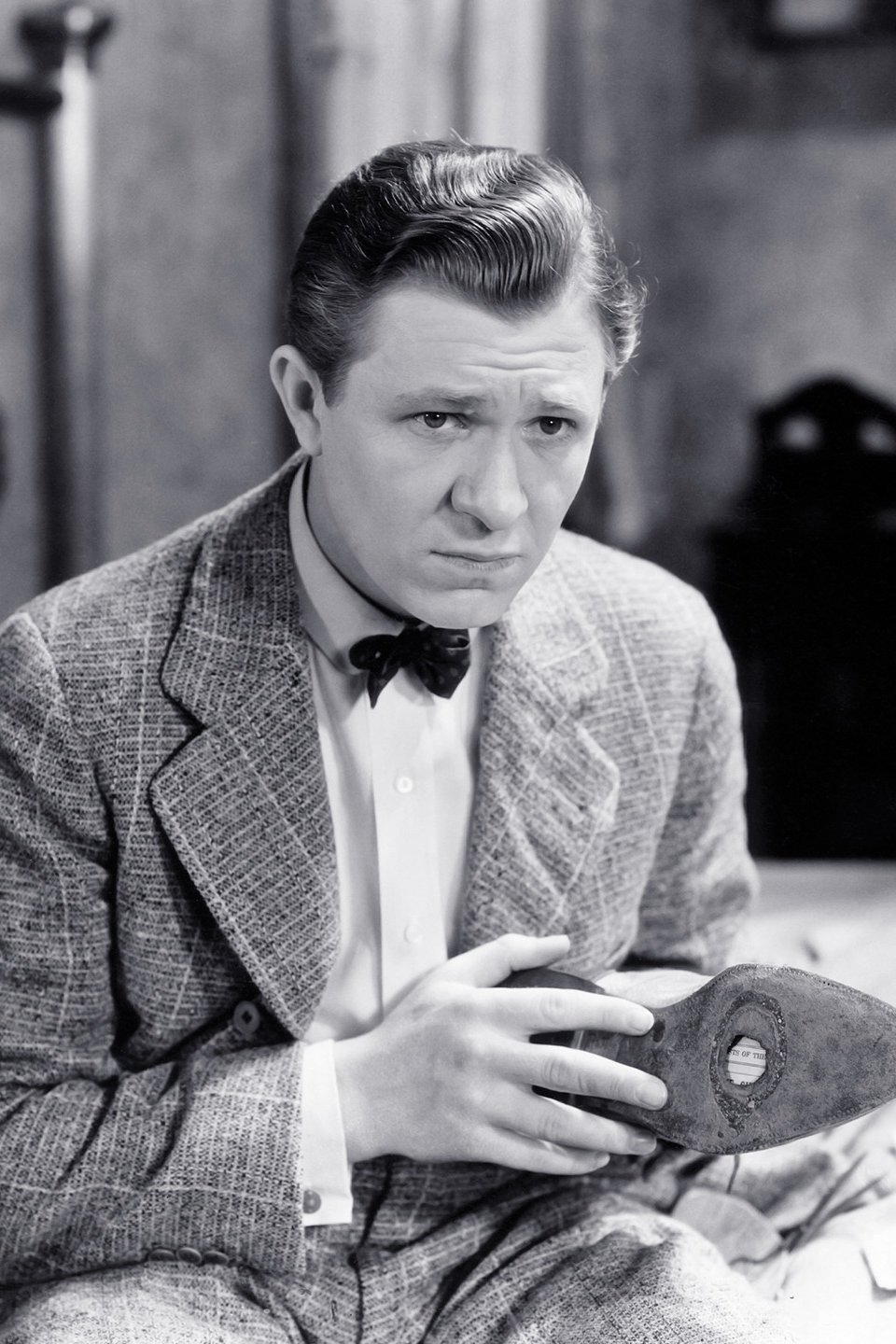 REVIEWED ON 7/8/2017 GRADE: C