LUTHER: THE FALLEN SUN
(director: Jaimi Payne; screenwriter: Neil Cross/based on the BBC television series created by Neil Cross; cinematographer: Larry Smith; editor: Justine Wright; music: Lorne Balfe; cast: Idris Elba (John Luther), Andy Serkis (David Robey), Dermot Crowley (Martin Schenk), Cynthia Erivo (Odette Raine), Lauryn Ajufo (Anya Raine), Vincent Regan (Dennis McCabe), Thomas Coombes (Archie Woodward), Hattie Morahan (Corinne Aldrich); Runtime: 128; MPAA Rating: R; producers: Peter Chernin, Jenno Topping, David Ready, Neil Cross, Idris Elba; BBC Films/Netflix; 2023-UK/USA)
"The tired story plays better on the telly than on film."
Reviewed by Dennis Schwartz

Veteran British television director Jaimi Payne helms an exciting but predictable thriller about the London police on the hunt for a serial killer. It's set after its fifth season.

The troubled but brilliantly intuitive Detective Chief Inspector John Luther (Ideis Elba, playing a one-dimensional character) is in pursuit of the BBC franchise's serial killer David Robey (Andy Serkis).

A young kid is kidnapped and murdered in London. Luther promises the anxious mum Corinne (Hattie Morahan) he'll get the killer despite arrested and placed in a high-security prison because he's framed through blackmail information provided by the scurvy serial killer.

Luther then gets himself sprung from the prison and sets out on the trail of the bad guy, but not before he clashes with his former superior officer, DSU Martin Schenk (Dermot Rowley) and Schenk's successor, DSU Odette Raine (Cynthia Erivo).

The tired story plays better on the telly than on film.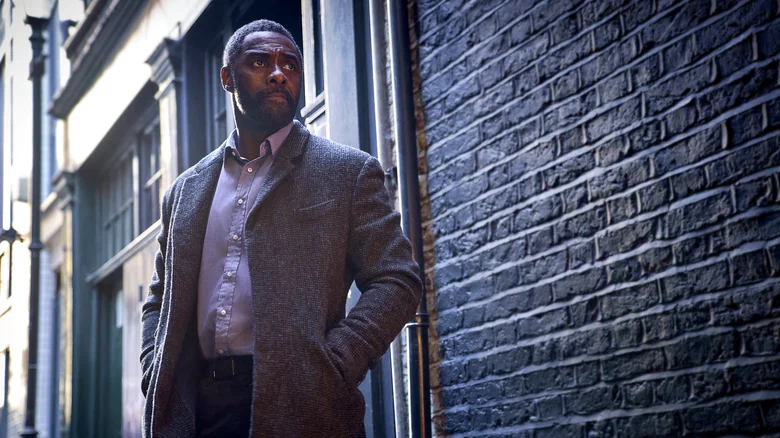 REVIEWED ON 3/6/2023  GRADE: B-