LINOLEUM
(director/writer: Colin West; cinematographer: Ed Wu; editor: Keara Burton; music: Mark Hadley; cast: Jim Gaffigan (Cameron Edwin), Rhea Seehorn (Erin Edwin), Katelyn Nacon (Nora Edwin), Gabriel Rush (Marc), Amy Hargreaves (Linda), West Duchovny (Darcy), Elisabeth Henry (mystery woman), Roger Hendricks Simon (Mac), Michael Ian Black (Tony), Tony Shalhoub (Dr. Alvin); Runtime: 101; MPAA Rating: NR; producers: Chad Simpson, Dennis Masel, Chadd Harbold; Shout! Factory; 2022)
"The slight film might appeal to those fired from their TV shows because of age bias."
Reviewed by Dennis Schwartz

A sci-fi fantasy drama written and directed by Colin West ("Double Walker"/"So It Was With Us").

Cameron (Jim Gaffigan) is going down in flames as a children's science show host. He lives with his wife Erin (Rhea Seehorn) and teen daughter Nora (Katelyn Nacon). His daughter disses him for being a failure.

Cameron dreams he will some day be a NASA astronaut. One day, a car falls out of the sky. Surviving the crash is the astronaut Kent Armstrong (also played by Jim Gaffigan), who now takes over Cameron's television show. He arrives with his son, Marc (Gabriel Rush), who befriends Nora. Meanwhile Cameron becomes a father figure to Marc.

Things change when a rocket engine falls out of the sky and Cameron and the astronaut rebuild it together.

Cameron hopes that now he can feel good about himself if his aspirations to become an astronaut are fulfilled.

The third act wraps things up in an unconvincing happy ending.

The slight film might appeal to those fired from their TV shows because of age bias.

It played at the SXSW Film Festival.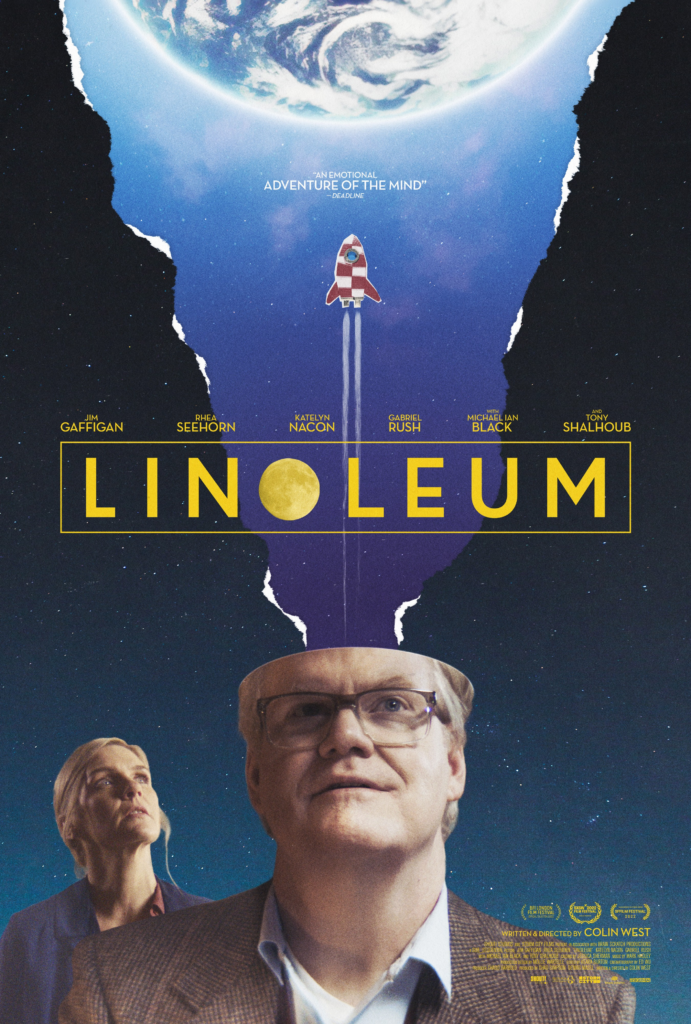 REVIEWED ON 2/28/2023  GRADE: C