LINGUI, THE SACRED BONDS
(director/writer: Mahamat-Saleh Haroun; cinematographer: Mathieu Giombini; editor: Marie-Hélène Dozo; music: Wasis Diop ; cast: Achouackh Abakar (Amina), Rihane Khalil Alio (Maria),Saleh Sambo (Imam), Youssouf Djaoro (Brahim), Hadje Fatime N'Goua  (Sage-femme), Briya Gomdigue (Fanta); Runtime: 87; MPAA Rating: NR; producer;Melanie Andernach: MUBI; 2021-France, in French with English subtitles)
"An engaging social issues drama that shows the special love between a mother and daughter."
Reviewed by Dennis Schwartz

Chad director Mahamat-Saleh Haroun' ("Grigris"/"A Dry Season") latest film is an engaging social issues drama that shows the special love between a mother and daughter. It's set in Chad's capital, where Amina (Achouackh Abakar Souleymane) lives in the outskirts of the city, in the N'Djamena region, with her 15-year-old daughter Maria (Rihane Khalil Alio). The single mom merely survives on a tiny income selling in the street her crafts (using the steel wires from inside old car tires to weave them into baskets). Though looked down by society as an outcast, she regularly attends prayers at the local mosque and prays on the outside since women are not allowed inside.

Maria has been expelled from the high school for being pregnant. She wants an abortion. But that's illegal in the Islamic country. It's also expensive, and doctors are reluctant to help because they can be imprisoned. But the daughter has learned her lesson from her mom (who when pregnant was abandoned by her family) and is determined to get an abortion no matter how difficult it may be, and mom is right by her side.

The heartfelt film touches base with feminist issues in a patriarchal society, where the women live in a backward society (maybe not that far different than it is in Texas) where not to obey its strict religious and gender rules can be not only difficult but dangerous for your health.

It's a straight-forward no nonsense sobering tale. It lucidly shows the ugly climate they live in, where the local Iman (Saleh Sambo) shows only hostility to them and the sullen men around them treat them with disrespect. But, a sisterhood exists, the sacred bonds from the title. It shows the plight all women in such a  repressive place are faced with and how if they act in solidarity they cannot be completely defeated (where in the back rooms of clinics or homes, abortions secretly take place by those who bravely resist such oppressive laws).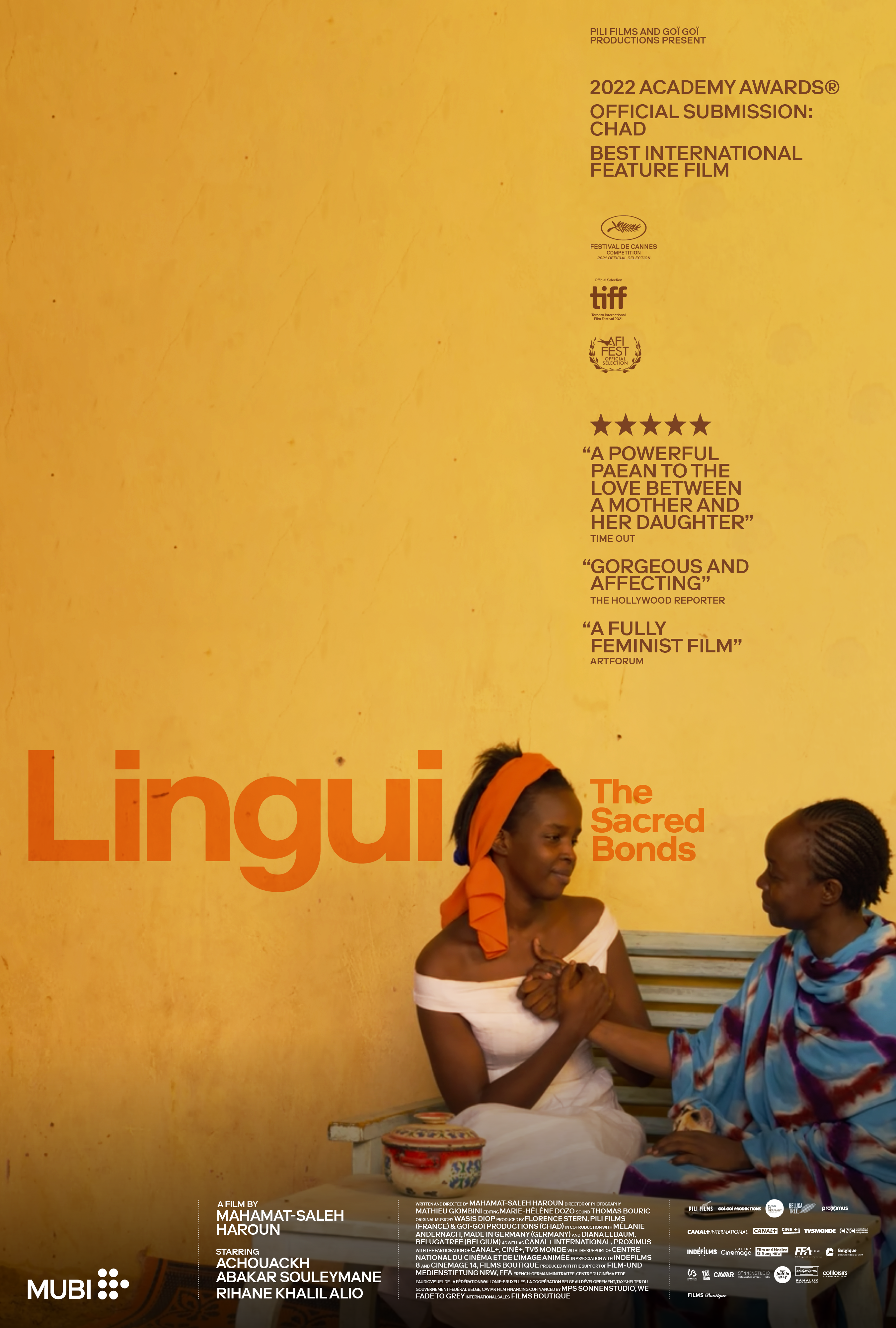 REVIEWED ON 2/27/2022  GRADE: B+