LEFT HANDED GUN, THE
(director: Arthur Penn; screenwriters: Leslie Stevens/from a play by Gore Vidal; cinematographer: J. Peverell Marley; editor: Folmar Blangsted; music:Alexanr Courage; cast: Paul Newman (Billy the Kid), Colin Keith-Johnston (Tunstall), John Dehner (Pat Garrett),  Lita Milan (Celsa), James Best (Tom Folliard), James Congdon (Charlie Boudre), Hurd Hatfield (Moultrie,  Ainslie Pryor (Joe Grant), Denver Pyle (Ollinger), John Dierkes (McSween ), Martin Garralaga (Savai), Wally Brown (Deputy Moon), Paul Smith (Smith; Runtime: 102; MPAA Rating: NR; producer; Fred Coe: Warner Home Video; 2022-B/W)
"A lively and influential psychological Western."
Reviewed by Dennis Schwartz

Arthur Penn ("Bonnie and Clyde"/"Little Big Man") directs his first film, and it's a lively and influential psychological Western set in the New Mexico Territory. The Leslie Stevens screenplay is based on Gore Vidal's teleplay from 1955 (directed by Penn). Legendary outlaw, William Bonney aka Billy the Kid, played by Paul Newman, gets a transformation in character. Here he's introspective and illiterate–a criminal due to circumstances. The self-serving Vidal painted him as a homosexual which gains no traction here.

When the kindly trail boss (Colin Keith-Johnston) who employs Billy and treats him fairly is gunned down while unarmed by a crooked deputy and three others in a range war, the loyal Kid vows to get the killers. His mentor and father figure (also, supposedly in real life), the lawman Pat Garrett (John Dehner), is vexed that Billy's revenge interferes with his wedding–Billy kills at the reception the last of the killers who was a guest at the wedding of Garrett and Celsa (Lita Milan).

Billy and his cowboy pals (James Best & James Congdon) ride after the killers and get them all. Billy is arrested, but escapes killing the guard (Denver Pyle). Garrett rides after Billy and kills the unarmed outlaw.

Moutrie (Hurd Hatfield), a frontier myth-maker, manufactured the myth about the legendary outlaw and was disappointed Billy wasn't what he wrote about him.

It's a solid Western (well-acted and filmed) presenting a more real Billy the Kid than usual, who is de-mythologized as a legend. It's a modernistic Western that should make your spurs spin.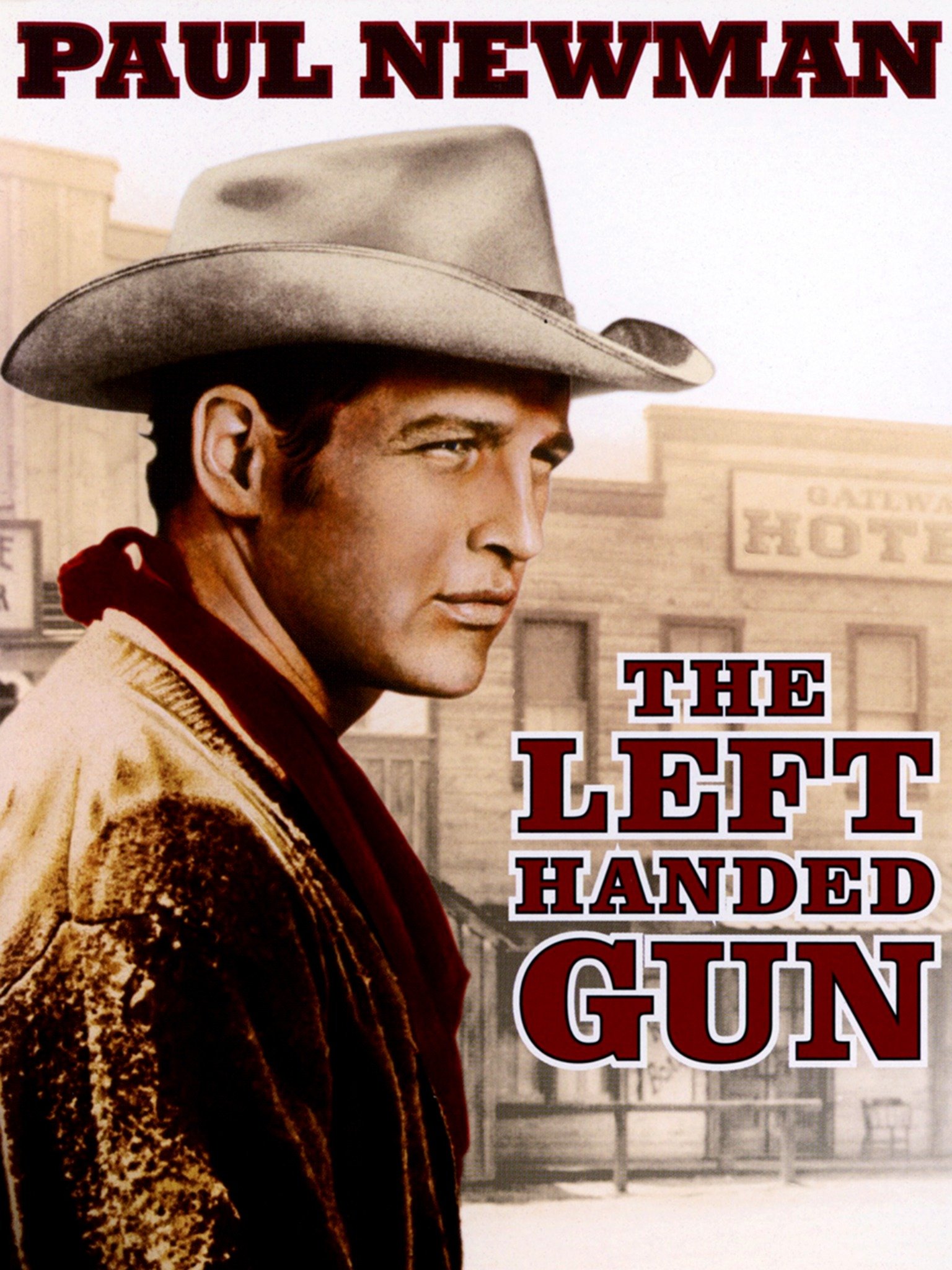 REVIEWED ON 3/21/2022 GRADE: B+