LAST SHOOT OUT
(director: Michael Feifer; screenwriter: Lee Martin; cinematographer: Hank Baumert Jr.; editor: Ted Gianopulos; music: Robert Arzola/Michael Feifer; cast: Michael Welch  (Jody), Brock Harris (Billy Tyson), Skylar Witte (Jocelyn Miller Callahan), Peter Sherayko (Red), Jay Pickett (Twigs), Larry Poole (Wiley), David DeLuise (Joe), Cam Gigandet (Sid), Bruce Dern (Blair Callahan, Bad Guy), Caia Coley (Eloise), Brock Burnett (Potts); Runtime: 86; MPAA Rating: PG-13; producer; Michael Feifer: Milestone Studios/Lionsgate; 2021)
"I've seen some bad westerns and this is one of them, but not the worst." 
Reviewed by Dennis Schwartz

I've seen some bad westerns and this is one of them, but not the worst. Michael Feifer ("Catch The Bullet"/"Secrets in the Water") directs a standard oater, with not enough action, that's poorly paced but he redeems himself with an exciting shoot out at the climax. Lee Martin writes the routine screenplay. The low-budget B-Western indie is a predictable, formulaic and cliche ridden one that is listless from the first reel almost to the last. The film is not helped by poor production values, poor acting (except for the great Bruce Dern in a 10-minute cameo, as a snarling bad dude patriarch of a family of rustlers and killers) and an uninspired story. It's a damsel in distress film, whose rescue never comes across as all that convincing.

On her wedding night, Jocelyn (Skylar Witte) learns before consummating her marriage with her evil and stupid husband Jody (Michael Welch), that he had her lawman father shot down by his outlaw older brother Sid (Cam Gigandet) to keep the lawman from arresting him for the murder of a 'loose' woman in town who called out his manhood. Thereby, while hubby goes on a drunk binge, she flees from the outlaw Callahan ranch. To her rescue comes the good-guy gunslinger Billy Tyson (Brock Harris), who happens to be on the trail with his pal, the former sheriff, Red (Peter Sherayko), heading to the stagecoach station, when passing the ranch of the outlaw Blair Callahan (Bruce Dern), where she's staying. Billy becomes her protector after drawing on Sid and hitting him on the arm. He thereby takes her along with him to the remote station. But the bad dude groom comes to reclaim his bride, with his brother, father and a number of hired guns. The outlaws decide on killing everyone at the station to leave no witnesses. The result is a bloody shoot out.

At the shoot-out, two supporting actors stand-out: Joe (David DeLuise – son of Don) as the stagecoach station manager, and Potts (Brock Burnett) as the snooty entrepreneur passenger.

The overall performances are uneven, and the genre cliches keep coming with no end in sight.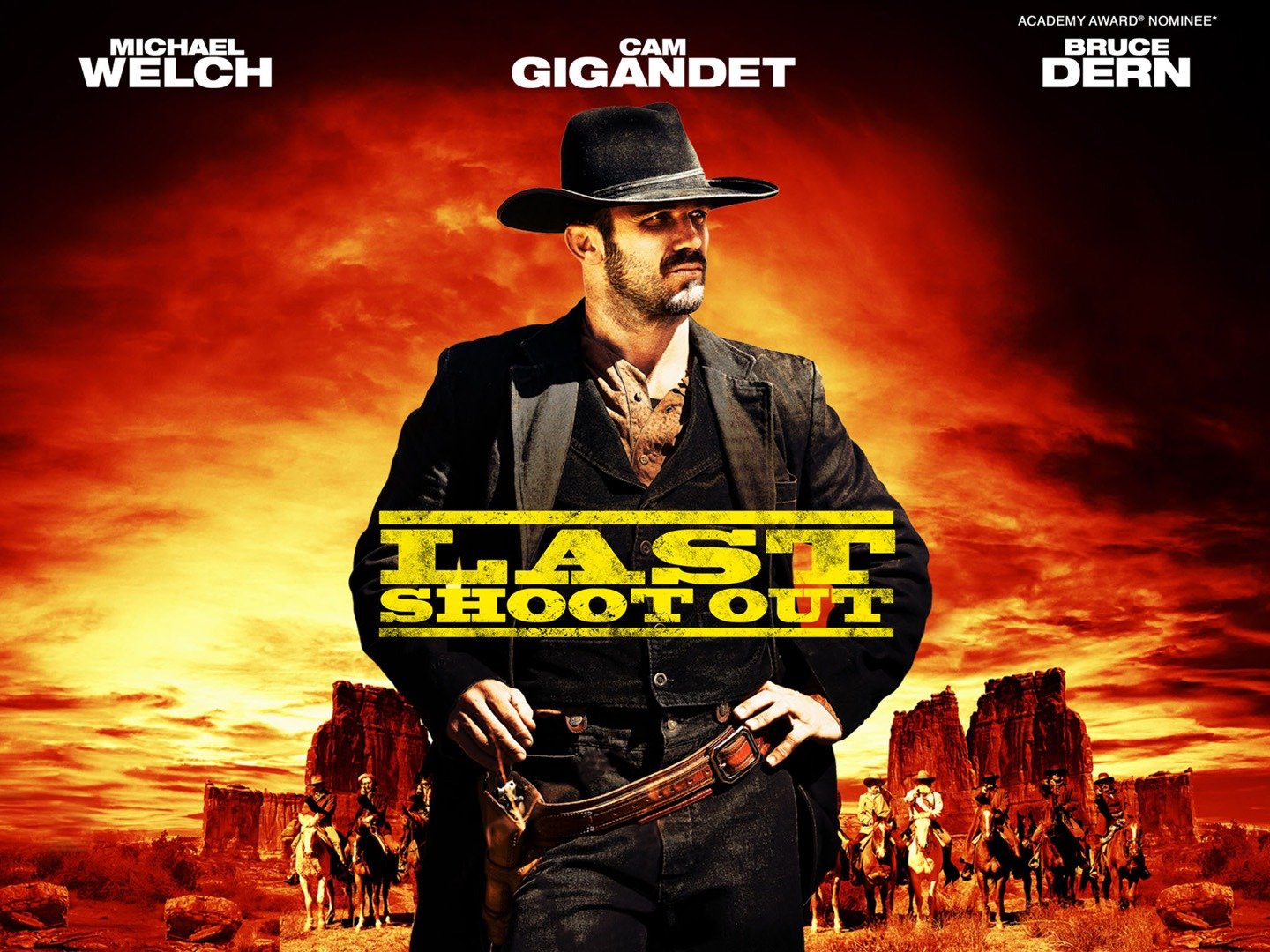 REVIEWED ON 12/29/2021  GRADE: C+