LAST MEN IN ALEPPO
(directors: Feras Fayyard/Steen Johannessen; screenwriter: Feras Fayyard; cinematographer: Fadi al Halabi; editors: Michael Bauer/Steen Johannessen; music: Karsten Fundal; cast:  Mahmoud, Khaled Omar Harrah; Runtime: 104; MPAA Rating: NR; producers: Søren Steen Jespersen, Kareem Abeed; ALARM FILM/grasshopper film; 2017-Denmark/Syria-in Arabic with English subtitles)
"An artful unflinching analytical doc on the devastating civil war in Syria that won the top prize at Sundance."
Reviewed by Dennis Schwartz

An artful unflinching analytical doc on the devastating civil war in Syria that won the top prize at Sundance. The harrowing war film, shot between the fall of 2015 and the fall of 2016, is co-directed by  Feras Fayyard and the Danish editor Steen Johannessen. Using mostly ground-level shots, it tells of the heroic work of two men (Khaled Omar Harrah & Mahmoud) of the Syrian Civil Defense's White Helmets. They are civilian volunteers who are the first responders in the country's bloody civil war, after every bombing. Their work of trying to rescue survivors buried under the rubble of destroyed buildings or the fiery remains of bombed-out cars, brings home the insanity of war in a way that is hard to forget.

There's not much to say after six years and more than 250,000 lives lost, except war is hell and Syrian leader President Bashar al-Assad is killing his own people (with some aerial help from the Russians) and America has not committed itself to stop it no matter what administration. For a record of history, this film is a remarkable document depicting life during wartime and is so anguishing that its images should become unforgettable.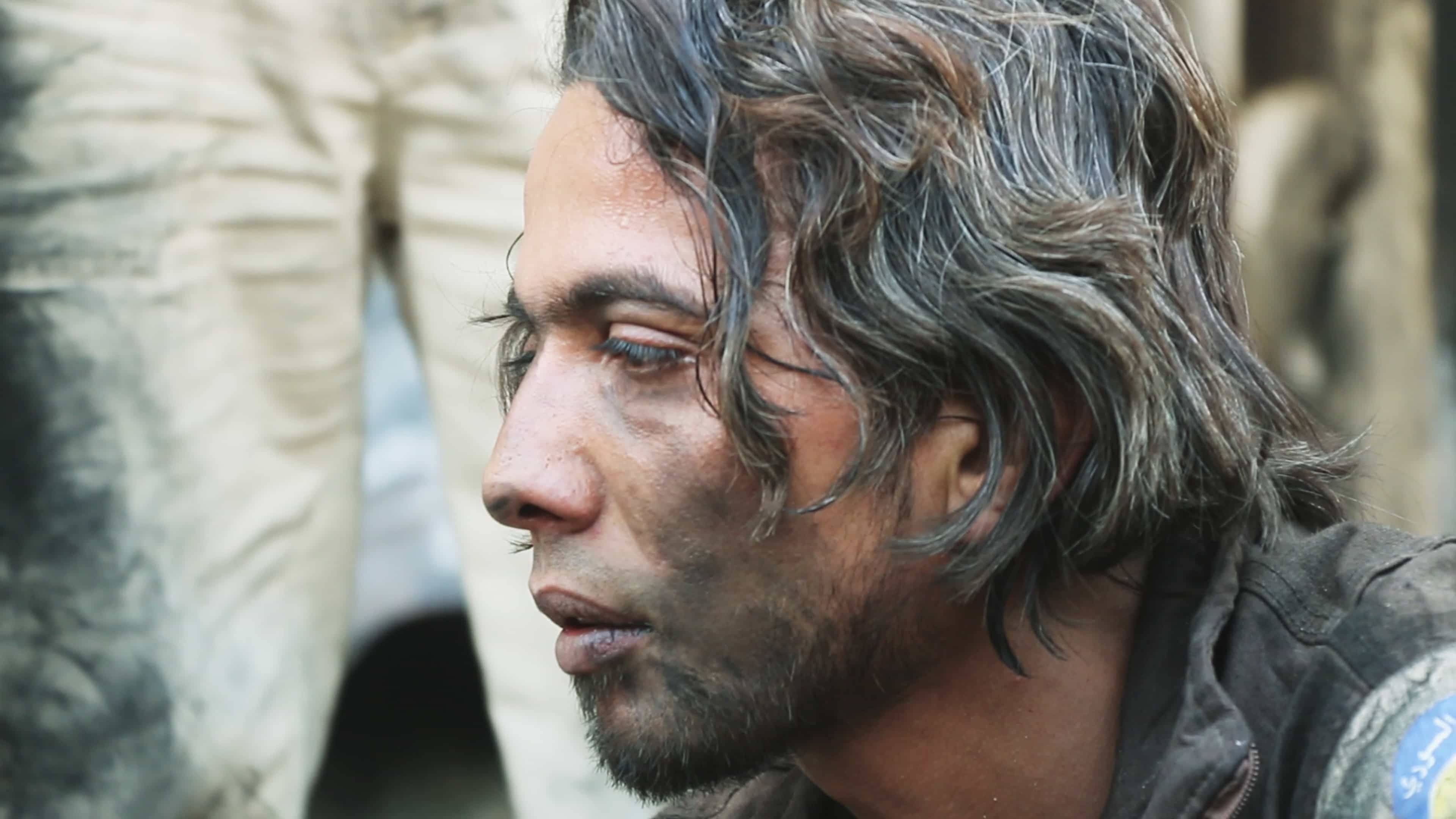 REVIEWED ON 2/6/2018 GRADE: B+