LAST BUS, THE
(director/writer: Gillies MacKinnon; screenwriter:Joe Ainsworth; cinematographer: George Geddes; editor: Anne Sopel; music:Nick Lloyd Webber; cast: Timothy Spall (Tom), Natalie Mitson (Young Mary), Ben Ewing (Young Tom), Phyllis Logan (Mary Logan), Grace Calder (Fran, B&B guest), Celyn Jones (Doctor Martin), Brian Pettifer (Billy, drunk), JS Duffy (Pete); Runtime: 86; MPAA Rating: NR; producers; Roy Boulter, Sol Papadopoulos: Samuel Goldwyn Films; 2022-UK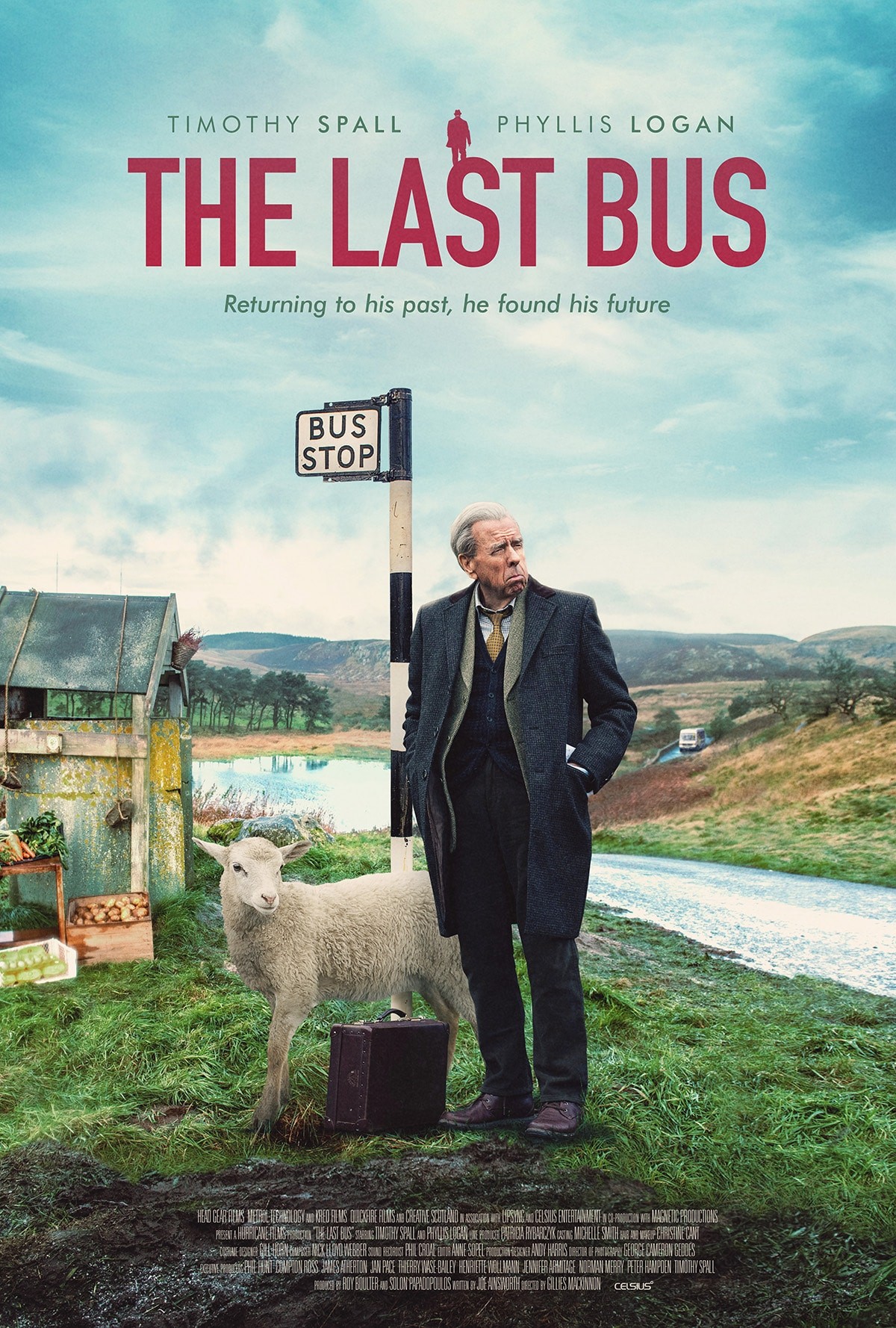 "Too straightforward to have gone anywhere not expected."
Reviewed by Dennis Schwartz

Scottish filmmaker Gillies MacKinnon ("Whisky Galore"/"Pure") is the director of this touching bittersweet British road-trip drama, made up of travel vignettes, whose film is emotionally packed with poignancy but too much sentimentality. In any case, the heart-warming weepie stars the marvelous Timothy Spall as its star passenger, which makes it a good ride no matter. Spall plays with great feeling and dignity a man whose defining quality was the love he had for his wife. The charming and sincere screenplay is co-written by MacKinnon and Joe Ainsworth.

The mild-mannered 90-year-old Tom (Timothy Spall, playing someone older), can't stop grieving over the recent death of his wife (Phyllis Logan) and decides to use his free bus pass to journey by public bus with his wife's ashes from northern Scotland (in the John O'Groats area) where he was living at, to southern England's Land's End in Cornwall), where he met his wife. The despondent Tom hopes the trip gives him some comfort, that he bids peace to his country and seeks closure from his beloved wife's death.

The film's format has the old-fashioned pensioner, a retired engineer, Tom, disconnected from modern-day England, meeting all sorts of Brit bus riders on his road trip.
Though most of the vignettes were pleasant, I wish more of them could have been more humorous and had greater depth. The people he meets range from mostly friendly bus drivers to an assortment of passengers–some who could be unruly, or racist. There were also those who treated him with kindness or children he had a good way with. The point of the journey seems to be how each generation still recognizes the other by showing its love for the other when possible, which thereby shows a unity in the Brit world.

The film is a minor one, and was too straightforward to have gone anywhere not expected. David Lynch's The Straight Story (1999) follows the same theme but tells a more powerful story.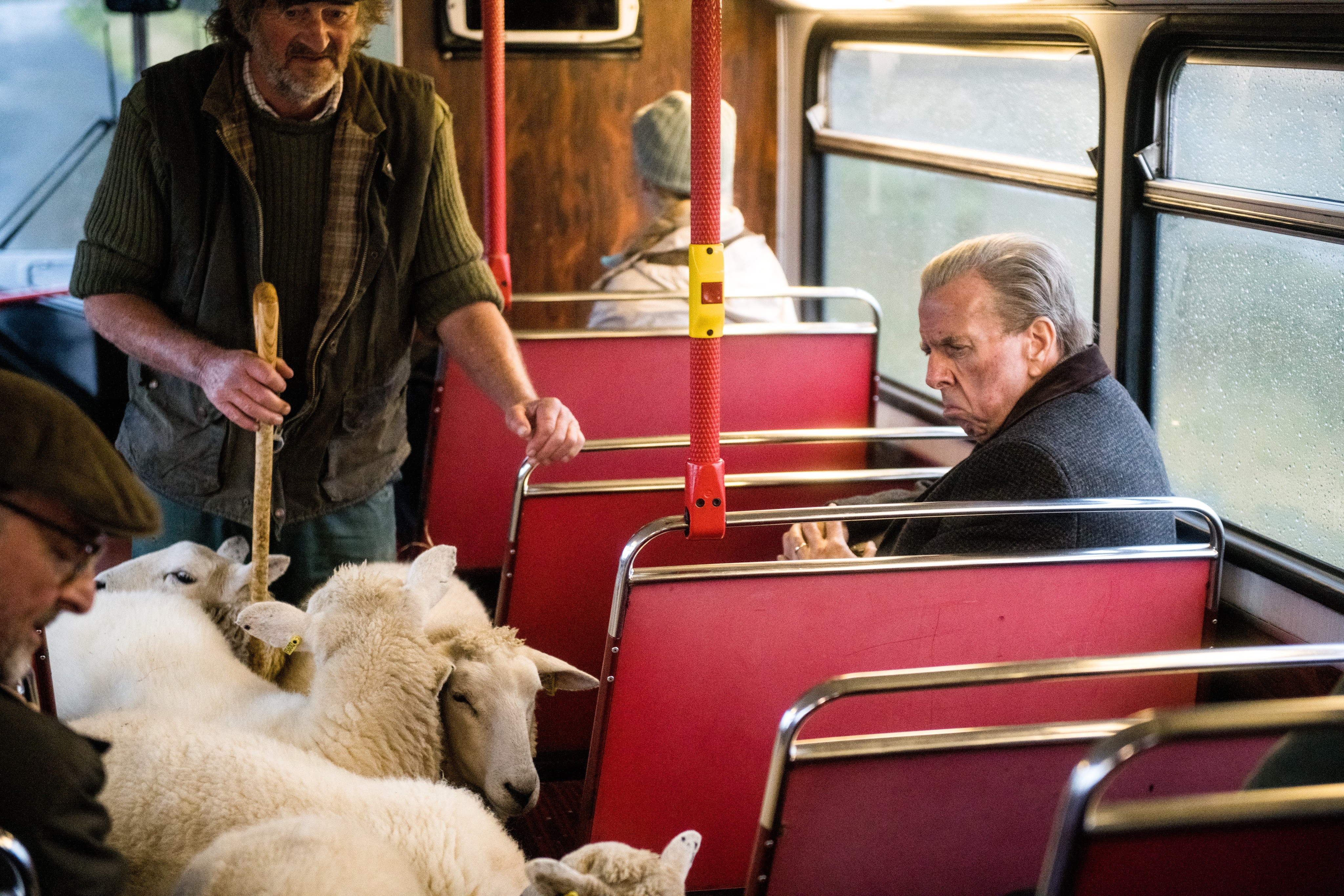 REVIEWED ON 3/3/2022 GRADE: B-